In Shady Groves, Ohio, just an hours drive from Pennsylvania, there is a large Amish community. The German community is accepted and loved by the English community of Shady Groves, and the communities work together and help one another.
However, not all is perfect in the world of the Amish. Girls have been getting married oddly young, many of the girls are giving birth before they've even been married for 10 months. The Amish are starting to ask questions, and they are counting on the English community of Shady Groves to help them find out what is happening to their daughters.
Before I introduce characters, here's some information you need to know about the Amish.
Necessary Information About the Amish
First off, Amish are the German, and English are the non-Amish. It's just how the Amish talk. Also, the Amish speak what is called "Pennsylvania Dutch" which is a spin off of the German language. If you are going to use this in the role play, make those sentences
italics
. The English would not understand this.
All aspects of Amish life are dictated by a list of written or oral rules, known as
Ordnung
, which outlines the basics of the Amish faith and helps to define what it means to be Amish. For an Amish person, the Ordnung may dictate almost every aspect of one's lifestyle, from dress and hair length to buggy style and farming techniques. The Ordnung varies from community to community and order to order, which explains why you will see some Amish riding in automobiles, while others don't even accept the use of battery-powered lights.
Amish Dress
Symbolic of their faith, Amish clothing styles encourage humility and separation from the world. The Amish dress in a very simple style, avoiding all but the most basic ornamentation. Clothing is made at home of plain fabrics and is primarily dark in color. Amish men in general wear straight-cut suits and coats without collars, lapels or pockets. Trousers never have creases or cuffs and are worn with suspenders. Belts are forbidden, as are sweaters, neckties and gloves. Men's shirts fasten with traditional buttons in most orders, while suit coats and vests fasten with hooks and eyes. Young men are clean shaven prior to marriage, while married men are required to let their beards grow. Mustaches are forbidden. Amish women typically wear solid-color dresses with long sleeves and a full skirt, covered with a cape and an apron. They never cut their hair, and wear it in a braid or bun on the back of the head concealed with a small white cap or black bonnet. Clothing is fastened with straight pins or snaps, stockings are black cotton and shoes are also black. Amish women are not permitted to wear patterned clothing or jewelry. The Ordnung of the specific Amish order may dictate matters of dress as explicit as the length of a skirt or the width of a seam.
Technology & the Amish
The Amish are averse to any technology which they feel weakens the family structure. The conveniences that the rest of us take for granted such as electricity, television, automobiles, telephones and tractors are considered to be a temptation that could cause vanity, create inequality, or lead the Amish away from their close-knit community and, as such, are not encouraged or accepted in most orders. Most Amish cultivate their fields with horse-drawn machinery, live in houses without electricity, and get around in horse-drawn buggies. It is common for Amish communities to allow the use of telephones, but not in the home. Instead, several Amish families will share a telephone in a wooden shanty between farms. Electricity is sometimes used in certain situations, such as electric fences for cattle, flashing electric lights on buggies, and heating homes. Windmills are often used as a source of naturally generated electric power in such instances. It is also not unusual to see Amish using such 20th-century technologies as inline skates, disposable diapers and gas barbecue grills, because they are not specifically prohibited by the Ordnung.
Technology is generally where you will see the greatest differences between Amish orders. The Swartzentruber and Andy Weaver Amish are ultraconservative in their use of technology - the Swartzentruber, for example, do not even allow the use of battery lights. Old Order Amish have little use for modern technology, but are allowed to ride in motorized vehicles including planes and automobiles, though they are not allowed to own them. The New Order Amish permit the use of electricity, ownership of automobiles, modern farming machines, and telephones in the home.
Amish Schools & Education
The Amish believe strongly in education, but only provide formal education through the eighth grade and only in their own private schools. The Amish are exempt from state compulsory attendance beyond the eighth grade based on religious principles, the result of a 1972 U.S. Supreme Court ruling. One-room Amish schools are private institutions, operated by Amish parents. Schooling concentrates on the basic reading, writing, math and geography, along with vocational training and socialization in Amish history and values. Education is also a big part of home life, with farming and homemaking skills considered an important part of an Amish child's upbringing.
Amish Family Life
The family is the most important social unit in the Amish culture. Large families with seven to ten children are common. Chores are clearly divided by sexual role in the Amish home - the man usually works on the farm, while the wife does the washing, cleaning, cooking, and other household chores. There are exceptions, but typically the father is considered the head of the Amish household. German is spoken in the home, though English is also taught in school. Amish marry Amish - no intermarriage is allowed. Divorce is not permitted and separation is very rare.
Amish Weddings
Amish weddings are simple, joyous events that involove the entire Amish community. Amish weddings are traditionally held on Tuesdays and Thursdays in late fall, after the final autumn harvest. A couple's engagement is usually kept secret until just a few weeks before the wedding when their intentions are "published" in church. The wedding usually take place at the home of the bride's parents with a lengthy ceremony, followed by a huge feast for the invited guests. The bride typically makes a new dress for the wedding, which will then serve as her "good" dress for formal occasions after the wedding. Blue is the typical wedding dress color. Unlike most of today's elaborate weddings, however, Amish weddings involve no makeup, rings, flowers, caterers or photography. Newlyweds typically spend the wedding night in the bride's mother's home so they can get up early the next day to help clean up the home.
Amish Funerals
As in life, simplicity is important to the Amish after death as well. Funerals are generally held in the home of the deceased. The funeral service is simple, with no eulogy or flowers. Caskets are plain wooden boxes, made within the local community. Most Amish communities will allow the embalming of the body by a local undertaker familiar with Amish customs, but no makeup is applied.
An Amish funeral and burial is typically held three days after death. The deceased is usually buried in the local Amish cemetery. Graves are hand dug. Gravestones are simple, following the Amish belief that no individual is better than another. In some Amish communities the tombstone markers are not even engraved. Instead a map is maintained by the community ministers to identify the occupants of each burial plot.
Shunning
Shunning, or meidung means expulsion from the Amish community for breaching religious guidelines -- including marrying outside the faith. The practice of shunning is the main reason that the Amish broke away from the Mennonites in 1693. When an individual is subject to meidung, it means they have to leave their friends, family and lives behind. All communication and contact is cut off, even among family members. Shunning is serious, and usually considered a last resort after repeated warnings.
The English Characters
The Detective||Age:29-37||Female||FC: Hannah Simone ||Status: Open||
She was Amish, but left the community at 18 to become a cop.
The Police Chief||Age:45+||Female||FC: Melissa McCarthy||Status: Open||
She accepted the Detective because she knew how hard it had to have been to leave her family. They are extremely close.
The Neighborhood Bad Boy||Age:19-25||Male||FC: Damien Rice||Status: DyslexicAngel713||
He's been suspected by the Amish of "deflowering" their daughters, but there's a secret no one knows. He was shunned from the community.
Suspect 1||Age: 30-40||Male||FC: David Tennant||Status: Open||
He's new to town, and so Shady Groves residents don't trust him. It doesn't help that he's written several anti religious books...
Suspect 2||Age: 25-35||Male||FC: James Franco||Status: Open||
He's lived in the town Shady Grove forever. However, a mistake during his College years haunts him. He's a registered sex offender because of it.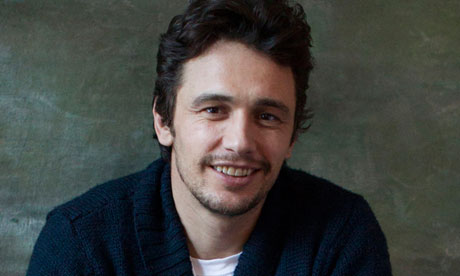 The Amish Characters
The Bishop||Age:50+||Male||FC: Sam Neill||Status: Open||
His grandfather was bishop, his father was bishop, and his son will be bishop. But what does he know that he isn't sharing?
The Bishops Daughter||Age: 24-27||Female||FC: Rebecca Hall||Status: Open||
Married to Townsmen 1, she is defiant and often finds her way into other mens beds.
The Bishops Son||Age:20-23||Male||FC: Matt Smith||Status:Open||
His mother died last year, and he's recently married Victim 1. With a baby on the way, where does his heart, and head, really lie?
Townsmen 1||Age: 29-32||Male||FC: Chris Hemsworth||Status: Open||
Strong willed, brave, and a well respected blacksmith, the Bishop married his daughter to her in the hopes of taming her wild spirit.
Townsmen 2||Age: 20-25||Male||FC: Liam Hemsworth||Status: Open||
The younger brother of Townsmen 1, he recently married Victim 2. He is young and impulsive.
Victim 1||Age: 15-19||Female||FC: Sara Paxton||Status: Open||
She was the first victim. Only 4 months married and already about to give birth, she's scared for what the community will do to her child.
Victim 2||Age:15-17||Female||FC: Georgie Henley||Status: Open||
She is the second victim. She's barely married a month and already the baby bump is showing.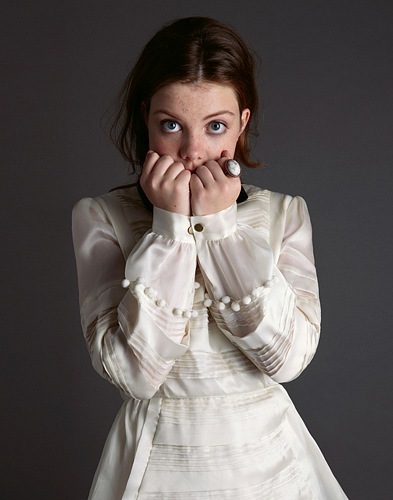 Victim 3||Age: 16-19||Female||FC: Karen Gillan||Status: DyslexicAngel713||
She hasn't told anyone she's a victim yet. How long can she keep the secret?
Rules
1. LITERATE ROLE PLAYERS ONLY. 150-200 WORDS per post.
2. If you are going to make 2 characters ONE MUST BE MALE AND ONE MUST BE FEMALE
3. FC's are negotiable
4. Please read the information about the Amish. It's important.
6. There will be many cop NPC's. Anyone is welcome to use them, even if you have an Amish character.
7. RESERVES LAST 24 HOURS ONLY.
8. I am in charge, so please no god modding, powerplaying, anything like that. Be respectful, don't start OOC fights...you know, the usual rules.
10. Which number did I skip in the rules? Put it in your character sheet under "Password"
11. Have fun.
12. If you are going to be absent for any extended period of time, please inform me via PM, IM or OOC.
13. Enjoy my roleplay!
Character Sheet
Name
Age (please be in the range I gave you)
Height
Weight
Hair Color/Length
Eye Color
Amish or English
Dirty Little Secret
Married?
Children?
Personality
History
Role
FC
**Note: format the CS how you want. I don't mind if you put pictures or not, as long as you list your FC
Taking place in...
0 posts here • Page 1 of 1
0 posts here • Page 1 of 1
Arcs are bundles of posts that you can organize on your own. They're useful for telling a story that might span long periods of time or space.
There are no arcs in this roleplay.
There are no quests in this roleplay.
Here's the current leaderboard.
There are no groups in this roleplay!
Welcome home, Promethean. Here, you can manage your universe.
Arcs are bundles of posts from any location, allowing you to easily capture sub-plots which might be spread out across multiple locations.
You can create Quests with various rewards, encouraging your players to engage with specific plot lines.
Settings are the backdrop for the characters in your universe, giving meaning and context to their existence. By creating a number of well-written locations, you can organize your universe into areas and regions.
Navigation
While not required, locations can be organized onto a map. More information soon!
There are no groups in this roleplay!
By creating Collectibles, you can reward your players with unique items that accentuate their character sheets.
Once an Item has been created, it can be spawned in the IC using /spawn Item Name (case-sensitive, as usual) — this can be followed with /take Item Name to retrieve the item into the current character's inventory.
Give your Universe life by adding a Mob, which are auto-replenishing NPCs your players can interact with. Useful for some quick hack-and-slash fun!
Mobs can be automated spawns, like rats and bats, or full-on NPCs complete with conversation menus. Use them to enhance your player experience!
Current Mobs
No mobs have been created yet.
Locations where Mobs and Items might appear.
You can schedule events for your players to create notifications and schedule times for everyone to plan around.
Add and remove other people from your Universe.
The Forge
Use your INK to craft new artifacts in Dirty Little Secret. Once created, Items cannot be changed, but they can be bought and sold in the marketplace.
Notable Items
No items have been created yet!
The Market
Buy, sell, and even craft your own items in this universe.
Market Data

Market conditions are unknown. Use caution when trading.

Quick Buy (Items Most Recently Listed for Sale)
Newest
"Perhaps it's not the English men we should be worrying about when it comes to these girls... Maybe we should be pointing fingers at the girls or perhaps the men we looks so highly to"
Trending
"Perhaps it's not the English men we should be worrying about when it comes to these girls... Maybe we should be pointing fingers at the girls or perhaps the men we looks so highly to"
Most Followed
"Perhaps it's not the English men we should be worrying about when it comes to these girls... Maybe we should be pointing fingers at the girls or perhaps the men we looks so highly to"
None
Discussions
Topics

Replies
Views

Last post
Most recent OOC posts in Dirty Little Secret
Okay character is finished I hope she is acceptable and you like her.
Moogle, your reserve is acknowledged and accepted. Your 24 hours starts when you view and read this message :)
May I reserve the Bishops daughter please? This Rp intrigues me and I hope other's embrace it, the Amish community has been an interest of mine so I think this would be a good RP for me to join.
This is the auto-generated OOC topic for the roleplay "
Dirty Little Secret
"
You may edit this first post as you see fit.