In a land far far away, there in a library. In this said library there are over thousands and thousands of books, each with their own story. One day the librarian made a mistake, and accidently dropped a few books, thus breaking the seal from their story to everyone elses. There were thrown out of their books and sent to a different one. The one that never ends. These fairytale characters were sent to a certain island, cut off from civilization, but for some reason it was completely modern. You don't remember your past, and some may be alright with that while others will try everything to know. In the end what happens to the characters is up to you.
So the main story line is, to sum it up, is that you are a Disney fairy tale character. You have been taken from your story and now live in a modern island. Its uninhabited yet it seems like there were always people living there. Fully furnished houses, stores filled with food, and etc. You are trying to adjust and possibly try to get home, and for some reason it seems like you are not alone here.
---
FC: Isabel Lucas||Oliver and Company||
Georgette
||Status:Open
FC:Kat Dennings|| Oliver and Company||
Rita
||Rita Wright||Status: Taken by HOLYCRAPAGHOST
FC:Emma Watson|| Lion King||
Nala
||Naomi King ||Status: Taken by Sorella
FC:Elle Fanning|| The Aristocats||
Marie
||Status: Open
FC:Jane Levy|| Robin Hood||
Maid Marian
||Status: Open
FC:Freya Mavor|| Sleeping Beauty||
Aurora
||Briar "Aurora" Rose||Status: Taken by KittyKLL
FC: Ksenia Solo|| Sleeping Beauty||
Maleficent
||Molly "Maleficent" Faerway ||Status: Taken by DarlingRapture
FC: Cher Lloyd|| The Emperor's New Groove||
Ezma
||Yzma Empressa ||Status: Taken by KittyKLL
FC: Antonia Thomas|| Tarzan ||
Terk
||Terk Vines|| Status: Taken by The *Lucky* Teacup
FC:Felicity Jones|| Tarzan||
Jane
||Jane Porter||Status: Taken by Sorella
FC: Zooey Deschanel|| Beauty and the Beast||
Belle
||Belle Acrage||Status: Taken by lilyboo12
FC: Amanda Seyfried|| Tangled||
Rapunzel
||Rapunzel Gold|| Status: Taken by OurStars
FC: Nina Dobrev|| Tangled||
Mother Gothel
||Status: Reserved
FC:Mila Kunis|| Aladdin||
Jasmine
||Jessamine Amari||Status: Taken by CielleAmor
FC: Brenda Song|| Lilo and Stich||
Lilo
||Status:Open
FC: Kaya Scodelario|| Hercules||
Meg
|| Status: Reserved
FC: Saoirse Ronan|| Peter Pan||
Wendy
||Wendy Darling||Status: Taken by BraceBlaze
FC: Candice Accola|| Peter Pan||
Tinkerbell
||Status:Open
FC: Jennifer Morrison||Winnie the Pooh||
Kanga
|| Status: Open
FC: Adriana Lima|| The Hunchback of Notre Dame||
Esmeralda
|| Status: Reserved
FC: Emma Stone|| The Little Mermaid||
Ariel
||Ariadne Haller||Status: Taken by UniqueYetUnoriginal
FC:Yoon Bora||Mulan||
Mulan
||Mulan Hua||Status: Taken by Runika
FC: Gemma Arterton|| Original Disney ||
Minnie Mouse
||Status: Reserved
FC: Marina Diamandis || Original Disney ||
Daisy
||Status: Open
FC: Sophie Turner|| Brave||
Merida
||Merida Willow Ferguson|| Status: Taken by PinkPeppercorn
FC: Robert Pattinson|| Oliver and Company||
Dodger
||Status:Open
FC: Freddie Highmore|| Oliver and Company||
Oliver
||Status:Open
FC:Harry Styles|| The Aristocats||
Toulouse
||Status:Open
FC:Alex Watson|| The Aristocats||
Berlioz
||Status: Open
FC: Zayn Malik|| The Emperor's New Groove||
Kuzco
||Rey Kuzco|| Status: Taken by Malfunction
FC: Tom Felton||Robin Hood||
Sir Hiss
|| Status: Reserved
FC: Chace Crawford|| Robin Hood||
Robin Hood
||Status:Reserved
FC:Louis Tomlinson|| Sleeping Beauty||
Prince Phillip
|| Status: Open
FC: Garrett Hedlund|| Beauty and the Beast||
Prince Adam
||Adam Biest|| Status: Taken by Malfunction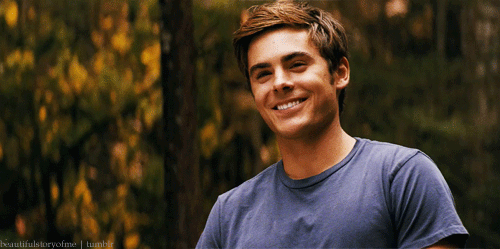 FC:Zac Efron|| Lion King||
Simba
||Simon Malik|| Status: Taken by Ereandrill
FC: Joe Jonas|| Beauty and the Beast||
Gaston
||Gaston LeGumme ||Status: Taken by The*Lucky*Teacup
FC: Ben Whishaw || Original Disney ||
Mickey Mouse
||Mikey Muse||Status: Taken by OurStars
FC: Evan Peters || Original Disney ||
Donald Duck
||Status: Open
FC: Ben Barnes|| Tangled||
Finn Rider
||Status: Reserved
FC: Jake T. Austin|| Tangled||
Pascal
||Status: Reserved
FC:Avan Jogia|| Aladdin||
Aladdin
||Aladdin||Status: Taken by BraceBlaze
FC: Booboo Stewart|| Lilo and Stich||
Stich
||Status: Open
FC: Kellan Lutz|| Hercules||
Hercules
||Herschel "Herc" Golden||Status: Taken by PinkPeppercorn
FC: Rupert Grint|| Peter Pan||
Peter Pan
||Peter Paneer||Status: Taken by BraceBlaze
FC: Liam Payne||Winnie the Pooh||
Pooh
||Preston "Pooh" Hastings|| Status: Taken by Sorella
FC: Michael Cera||Winnie the Pooh||
Christopher Robin
|| Status: Open
FC: Elijah Wood|| The Hunchback of Notre Dame||
Quasimodo
||Casey Mota||Status: Taken by CielleAmor
FC: Niall Horan|| The Fox and the Hound||
Todd
|| Status: Open
FC: Robert Sheehan|| The Little Mermaid||
Prince Eric
||Status: Open
FC: Ezra Miller || Tarzan ||
Tarzan
||Tylar Zane ||Status: Taken by DarlingRapture
FC: Choi Seung-hyun (T.O.P) ||Mulan||
Shang Lee
|| Status: Open
FC: Russell Brand|| Peter Pan||
Captain Hook
||Status: Reserved
---
Please in first person, thank you:)
Code: Select all

[center][size=300]Character's Name(The name should be connected to the character)[/size][/center]
[right][img]insert gif of character[/img]
[img]insert gif of FC[/img]
[img]insert gif of FC[/img]
[img]insert gif of FC[/img][/right]

[b]Nicknames:[/b]
[b]Age:[/b]
[b]Disney Movie:[/b]
[b]Birthday:[/b]
[b]Gender:[/b]
[b]Sexuality:[/b]
[b]The only memory left:[/b] What is the memory you have of your real life?

[b]Likes:[/b]
[list]
[*]
[*]
[*]
[*]
[*]
[/list]

[b]Dislikes:[/b]
[list]
[*]
[*]
[*]
[*]
[*]
[/list]

[b]Fears:[/b]
[list]
[*]
[*]
[/list]


[b]Personality:[/b]I would like a good paragraph and a half to three paragraphs. Make it as detailed as you can, we need to know the character.


[b]Biography:[/b] I would also like the same length as the personality, you outside information. Possibly collaborate with the character's from your story also. You've been living on the island for a week. Also tell what has happened then. Also what happened when you got to the island..etc.

[b]Anything else?[/b]anything you need to add, mention?

[b]Password:[/b]

---
You have lost all your memories, except for one. Although certain things may seem familiar, sort of a deja vu.
You have been living you story normal, towards the end, when you were taken away.
The island is fully capable of life, and is completely modern. I will be posting a thread filled with housing and the island.
Your character will most likely have a job, I will chose them. Also who you live with.
All the islanders who were non-human back home have been given human bodies.
It seems like there are certain "people" that restock stores and cook the food in the restaurants. Although people still need to find work because people still need to find something to busy themselves.
I might be adding more so keep your eyes open.
---
Reservations are first come first serve :) Please post in the OCC so there won't be any confusion. Reservations only last for 48 hours, only if you send me a pm I will extend it.
If you have any questions, comments, problems, or whatever, feel free to say so in the OOC, or if you would rather stay private feel free to send me a PM
If you have an idea for a character with a different FC or storybook character, you can send me a PM, although I would like it better if you use the character's listed above :)
First part of the password is Disney's
Since I'm GM I would like you to be kinda respectful but don't worry I'm not too bossy ;)
Romance is ok and kinda encouraged, also fights, teams, cussing, and hitting is ok also, but no godmodding.
Use proper spelling/grammar as much as possible. Mistakes happen, but make sure your post is legible. Also, keep paras a good, healthy length. Minimum post length is 300 words, and please don't just skimp by with as close to 300 as you can get each time. I want people to really give their para partner something to work with as well as develop their own character.
You may need to do some research about the character you are representing
I will be creating a thread just for posting when you are unable to post and when you will come back.
Be prepared, if there isn't enough equality between the characters, to take on another character, if asked.
If you would like to be a GM please ask in a pm
I will open a relationship thread, so we can all know whats going on in everyone's head
Enjoy this roleplay ok?
There will be some premade information, but it will be very lenient
Crossovers are fabulous. You're encouraged to interact outside your movie, but do remember that interacting within your movie creates good plots, too!
If your character had a certain ability in their story, such as tinkerbell's dust, then it is still there. Also any fighting skills.
Activity is a must! If you've been inactive one week, you will be messaged and you have one week to reply to that message. Failure to reply will result in your character being reopened. If you're going to be away, just let me know!
Second part of the password is Magic
Be sure to message me about going through major plot changes. Gaining/loosing memories, marriages, pregnancies, etc. Ideas aren't always well planned and we need to make sure it doesn't conflict with anyone else's plot as well as just generally know what's going on.
Taking place in...
---

Even with the protection of his dark sunglasses, the sun is a force which prompts a scowl onto James' face as it shines onto his form, heating it and in general just being a royal pain in the ass to the night owl of a man. Still, his stomach twists and feels as though it will fold in on itself if he doesn't fill it with food soon, and this basic need forces the man to venture down the pathway and through the aggravating rays of the sun. What happened last night, anyway? Hm. The night had actually gone as usual, with James being drunk from the start while Yzma and Gaston tried to get in the pants of anything with a pulse. Not that James isn't up for fooling around a bit when he's drunk, of course, but he isn't nearly as crazed as those two. Honestly, if it weren't for his alcoholic tendencies, he probably wouldn't be able to stand the pair, who were loud and rather dominating with their expansive presence. In fact, the only person he even slightly gets along with when sober is Adam, and only because both of them share a sort of disdain for the company of others, though Adam's dislike of the human race is not quite as severe as that of James. However, this doesn't matter much, for James is usually drunk, and thus is part of the crowd which people view as the obnoxious and arrogant party-animals. When he is completely pissed, this is perfectly accurate.

James raises a hand to his mouth in a yawn, eyes closing for that fleeting moment, only to find himself slamming against a figure which he can instantly identify as smaller than his. Instantly his scowl deepens at the impact as both he and the person responsible for running into him take a step back to survey each other. When they do identify the person opposite to them, both people react somewhat negatively. The woman, Rita, glares at him and makes an irritated quip, whilst James sighs heavily and glares at her through his sunglasses. The two have an odd relationship, seeming to hate each other when sober, but getting along marginally better when he is drunk. Well, perhaps in the case of James that isn't particularly strange, for many people prefer the foggy-minded man to his grumpy, clear-minded self. "And why are you up, Wright? Looking for one of those little children of yours?" he snaps back, referring to the fact that Rita seems to like to play mother to many of the more naive and. . .optimistic of the island's populations. He doesn't really understand why she tolerates them, especially as he can hardly stand to be in the same room as most of them.
---
Rita
"And why are you up, Wright? Looking for one of those little children of yours?"
Rita rolled her eyes at the use of her last name. She never preferred it, the name just didn't seem to fit her. James, however, never seemed to like saying her first name, unless he was completely wasted.
"Just because you can't stand the children on the island, doesn't mean everyone else does." She stated crossing her arms over her chest. She really didn't want to deal with him right now, he was clearly hungover. She wasn't in the mood to deal with his bad attitude.
"If you must know," She added finally. "I'm off to the diner for breakfast." She pushed past him, letting her hands fall to her sides. She immediately slipped her fingers into her pockets, not liking the awkwardness she felt when her hands were free to swing.
She could see the diner up ahead, could already smell the delicious pancakes wafting through the air. Rita took in a deep breath, taking in the delicious smell. She was more excited to eat than she had ever been.
---
---
"Just because you can't stand the children on the island, doesn't mean everyone else does."
Wright snaps at him, rolling her eyes in a horribly self-righteous way. Of course, James can hardly criticize on such manners- he hardly personifies the virtue of modesty, now does he? He mimics the rolling of the eyes, doing quite a good impression of her in the way that he changes his face to imitate her expression.
"Oh, how bloody dull. If everyone were precisely like me, wouldn't that be grand? Well,"
he cuts off his own thought with a shrug, trying his best to ignore the god-awful headache pounding in the back of his mind. Clearly, the man is in need of more alcohol, or at the very least some type of nourishment. He hasn't eaten real food since yesterday morning- the man doesn't typically stay sober long enough into the day to take part in any of the other meals, after all. He adjusts his sunglasses in a pointless attempt to aid them in their job of keeping the horrid UV rays from burning his sensitive eyes to a crisp, and frowns when Wright details her
actual
destination. She doesn't waste any time after that, pushing the hungover man out of the way and storming off to the diner.
Hmph. Well, s'pose I won't be going there for breakfast, then. Lord, Wright can be such a bitch at times. Not that I'm one to talk, eh? I need a drink. Does Max's at least serve some sort of drink? I can't even remember. Fuck it- I'm going to Pluto's. I could use a mountain of cheese, grease and sauce right now anyway,
he decides, ultimately making the decision so that he doesn't have to deal with Wright's morning pissiness, completely ignoring the fact that he isn't exactly a ray of sunshine at the moment anyway. Of course, it does help that no one tends to be going to Pluto's at this time of day, meaning he can be alone until ensuring that he is too drunk to even tell the difference between the people surrounding him.
With a large, borderline obnoxious yawn, the man turns on his heels and begins walking to Pluto's, hands in his pockets and everything about him still a complete and utter mess to behold, regardless of who's looking. That's him, though- a mess on two feet. Honestly, people could get stuck in his strange and indomitable hair, and his fashion style doesn't have much to say about itself either.
---
---
---
Rey arrived a bit later than he had predicted, mostly because of that fact that he had gotten a bit too caught up in an imaginary concert he was giving. It wasn't his fault, of course. Music just ran through his body and he happened to let himself be swept away by it more than a few times. Thankfully it was Mikey he was having breakfast today that morning. If he had arrived late for some of his other friends - cough, cough, Yzma - Rey would simply never hear the end of it. That was a trait that Rey happened to like about Mikey. He was loyal, too nice for his own good, and gullible; as some would say (aka Rey), he was a great lackey. That being said, Rey did consider him a friend in his own odd way.

"Yo, Mikey!" Rey's voice boomed through the air when he spotted his friend already seated in a booth. A silly grin had made it's way on his face as his hand moved into the air to give half a wave. Making his way over to Mikey, Rey notices him working on the kid menu's puzzles with a crayon. His eyes immediately brightened up. "Oh, have you done the maze yet? I rock at those," he bragged as he sat across his friend. He quickly noticed that most the puzzles were completed except the Sudoku puzzle. His eyebrows scrunched up together in distaste. Rey wasn't good with numbers and simply put didn't have the patience for those kind of puzzles. Quickly, Rey took the regular menu and began flipping through it. He began to glance over the pictures and food, analyzing all of them like it was the first time he had seen them. Rey always had a hard time figuring out things, what to eat fo example. In the end, Rey would usually always end up picking the same thing he always did in the end. In that case, it would be pancakes and a chocolate milkshake. Rey wasn't aware of his habit though, and like always, began trying to decide what would please his hunger.
---
---
---
Mikey is crossing out, for the third time, his entries on the Sudoku puzzle in front of him when a familiar voice rings loudly through the mostly-empty diner. Of course, regardless of how crowded a place is, Rey always seems to have a way of making his voice heard in it. Mikey admires that in his friend, who always seems so confident and comfortable in his own skin. Not that he isn't comfortable in his own skin -Mikey is rather content, in fact- but the extreme confidence is something that, unlike most others on the island, he rather likes. It gives people a sort of presence, after all. You simply can't ignore them, even if one were to try to do so. The shout, "Yo, Mikey!" catches his attention immediately, of course, bringing his eyes up and pushing his glasses up the bridge of his nose as they threaten to slip once more on account of the angle his head is tilted at. The young man's face breaks out into a bright a friendly smile, and he raises a hand to wave before Rey reaches the table he is sitting at. "Oh, Have you done the maze yet? I rock at those," Rey boasts with a cheerful expression as he slides into the seat across from Mikey. A frown flickers across the bespectacled lad's face before he shrugs and smiles sheepishly.

"Sorry, Rey, I've already done 'em all. Forgot that you liked to do those ones!" he admits with a warm but apologetic air about him. Seeing that Rey has begun flicking through the menu, Mikey picks his own up and looks at it, not really paying attention to the pictures, just making himself busy until Rey orders. He is conscious of always choosing the same thing, and of the fact that Rey always seems to order the chocolate milkshake and pancakes, regardless of how long he flips through the menu or how intently he stares at the various options which it presents in aesthetically pleasing ways. He only really stares at the menu for a moment before placing it back down on the table and glancing over his shoulder around the place. There never actually appear to be any cooks here, yet food is constantly being whipped up, and is consistently delicious.

"Getting pancakes and a chocolate milkshake?" Mikey asks Rey, guessing that the young man before him will order the usual dish- there has been no evidence as of yet that he will choose any alternatives.
---
Arcs are bundles of posts that you can organize on your own. They're useful for telling a story that might span long periods of time or space.
There are no arcs in this roleplay.
There are no quests in this roleplay.
Here's the current leaderboard.
There are no groups in this roleplay!
Welcome home, Promethean. Here, you can manage your universe.
Arcs are bundles of posts from any location, allowing you to easily capture sub-plots which might be spread out across multiple locations.
You can create Quests with various rewards, encouraging your players to engage with specific plot lines.
Settings are the backdrop for the characters in your universe, giving meaning and context to their existence. By creating a number of well-written locations, you can organize your universe into areas and regions.
Navigation
While not required, locations can be organized onto a map. More information soon!
There are no groups in this roleplay!
By creating Collectibles, you can reward your players with unique items that accentuate their character sheets.
Once an Item has been created, it can be spawned in the IC using /spawn Item Name (case-sensitive, as usual) — this can be followed with /take Item Name to retrieve the item into the current character's inventory.
Give your Universe life by adding a Mob, which are auto-replenishing NPCs your players can interact with. Useful for some quick hack-and-slash fun!
Mobs can be automated spawns, like rats and bats, or full-on NPCs complete with conversation menus. Use them to enhance your player experience!
Current Mobs
No mobs have been created yet.
Locations where Mobs and Items might appear.
You can schedule events for your players to create notifications and schedule times for everyone to plan around.
Add and remove other people from your Universe.
Orphanage
By marking a character as abandoned, you can offer them to your players as pre-made character sheets.
The Forge
Use your INK to craft new artifacts in Disney's Magical Island. Once created, Items cannot be changed, but they can be bought and sold in the marketplace.
Notable Items
No items have been created yet!
The Market
Buy, sell, and even craft your own items in this universe.
Market Data

Market conditions are unknown. Use caution when trading.

Quick Buy (Items Most Recently Listed for Sale)
None
Discussions
Topics

Replies
Views

Last post
Most recent OOC posts in Disney's Magical Island
There have been no posts in the OOC topic for this roleplay!