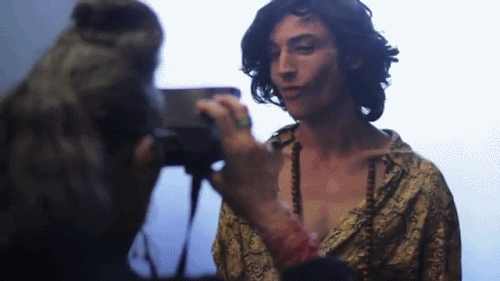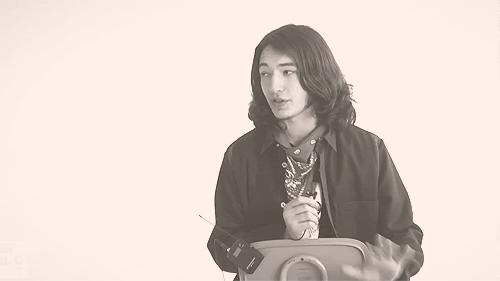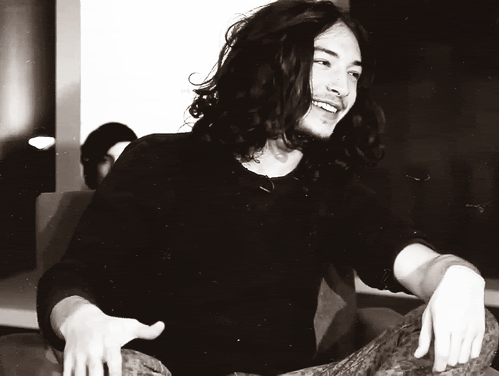 Nicknames:
None.
Age:
20 Years Old.
Disney Movie:
Tarzan.
Birthday:
August 4th.
Gender:
Male, of course.
Sexuality:
Pansexual.
The only memory left:
Gosh, I remember running. Running through a dark jungle like setting, my hands swinging through vines as my eyes laid sight on a bunch of caged gorillas. For some reason, my heart sank, like it was diving into an abyss of forever pain and ache. It broke. My rage was unleashed, and I swarmed through the plants and trees, throwing things and trying to free them all while taking on... men, grown men. And a girl; with rosy cheeks, and brown hair, struggling to help with the look of bravery and innocent spiraled into beauty. But... perhaps it was just a dream?
Likes:
Fruit- Have you tried it? It's like... candy on a stick! Gosh, I'd eat that everyday and any day!
Animals- For some reason, I just... really love animals. Such lovely creatures, so talented and different.
Horseplay- Ha. I've found myself being such a weirdo. For some reason, I'm really flexible too.
New Things- Wow, finding new things has been... like a smack in the face to me. And... I like that.
Nature- Being one with nature, it's something I can't explain. But fresh air and open sky makes me feel at peace.
Dislikes:
Cages- They make me uncomfortable, and always bring up that dark memory I keep having.
Goodies- People who are afraid to get out there and have some fun, and try some new things. Come on! Live!
Bitter Tastes- Ew. I keep trying different leaves, and they taste nasty. I definitely don't like bitterness.
Indoors- I can't stand to be indoors for too long. It's just always so cramped and boring.
Medicine- I don;t really like medicine that's been put in strange bottles. I prefer home made remedies.
Fears:
Cages- I don't like that, outside or in. I find them to be quite disturbing and unsettling.
Jaguars- For a particular reason, the thought or image of those strange felines make me upset, and afraid.
Personality:
How would one describe a savage such as I? Well, I have to say I'm quite the lovable fellow, despite my odd and hyper antics and strong curiosity that often gets me slapped in the face or running for my life. I'm quite the adventurer as well, and find myself chasing after fun and humorous outings so I can really enjoy my time here. You'd find that if you wanna play a game, or go do something totally insane or wild, I'll totally go for it! I'm so flexible, schedule and body wise, which also helps when showing off by doing back bends off tall fences or jumping from tree limb to tree limb. I honestly have no idea how I can do that, but it really does impress some people, but also has earned me the impression of a really sexy monkey. Yes, I can be quite cocky at times but normally, I'm silent around strangers and tend to go places where people don't dare to go; meaning, I'll invade your personal space and not feel a tinge of guilt about it.
I also just... don't care. Okay, I don't mind walking outside around in my boxers to get the mail or just to take a stroll, and I don't mind doing things people find offensive, like burping or just touching things that belong to others. It's not like I'm TRYING to piss anyone off, I'm just a curious lad and often don't think before I do. I'm also constantly needing to surround myself with a constant stream of attention since I've always felt quite alone for some reason, but I have no problem adopting people in as... close friends, or even family; I just have to trust you in order to do it. Now, I do have a bit of a temper, but it's usually pretty calm and I only break a few things when I'm not content. Sadness? What is that? No, I'm kidding. I am aware of it, but I keep it concealed and getting me to talk to you about my problems is an adventure you're going to die over and over in.
Biography:
The Fairytale -
Tarzan, as a baby, ended up getting ship wrecked with his parents on an unknown island. His parents were slaughtered by a vicious leopard who attempted to kill Tarzan as well, but he was saved by a female Gorilla who had also lost her baby to the ferocious feline. After raising Tarzan, he became an adventurer and a human ape who followed the customs and learned how to speak with the animals, never knowing who his parents were or why he was different. But, upon meeting Jane, a lovely female who came along with a greedy poacher and her bubbly father, Tarzan slowly started to sink into the routine of learning more about human life. He learned about his real parents and was offered the choice to leave with Jane, his first true love, but ended up falling into a trap. But after breaking out, Tarzan rescued his Gorilla family from the horrid poachers and ended up convincing Jane to stay with him on the island, along with her father as well.
The Reality -
All I know is, that this island... kicks ass. I feel at home here, like I've been somewhere similar, and the forests and beaches are just so inviting. Of course, I'm with others, but no one I feel like I truely know and it upsets me because I'm starting to feel that abandonment feeling I can't place. Some of the girls are alright, and the guys are pretty nice but none of them have the face that gorgeous girl in my memories had. Even so, I'm going to try and enjoy my time here even though it isn't exactly what I'd call home; and hopefully find out what exactly is going on and why I appeared here so suddenly, or who I truly am. Time to grab a surfboard or a vine, because like it or not, this place is going to be rocked!
Theme Song(s):
TBA
Password:
Disney's Magic