---
---

▒
░
▒
░
▒
░
▒
░
▒
░
▒
░
▒
░
▒
░
▒
░
▒
░
▒
░
▒
░
▒
░
▒
░

Cyclone | Baby Bash
Stephan | Ke$ha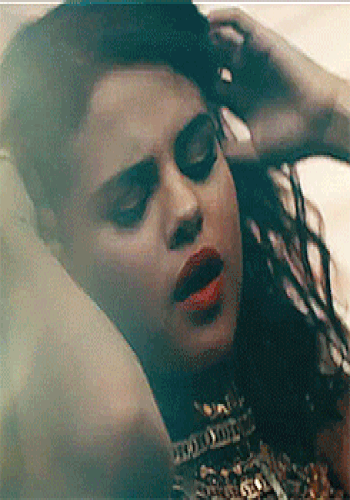 Gold | Sir Sly
Lover | Bright Eyes
X
Full Name:
CHEL TLATILPA
X
Nicknames and Aliases:
Chi-Chi
Gold Digger
X
Role:
Chel
X
Power:
Gem Manipulation
Metal Manipulation
X
Gender:
Female
X
Age:
Twenty
X
Sexual Orientation:
Depends on what she needs to be.
Pansexual to all.
X
Face Claim;
XXXXXXxxxxxxxxxxxxxxxxxxxxxxxxxxxxxxxxxxxxxxxxxxxxxx
Selena Gomez
---
---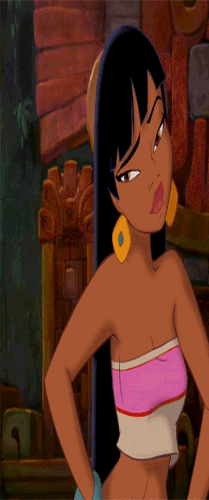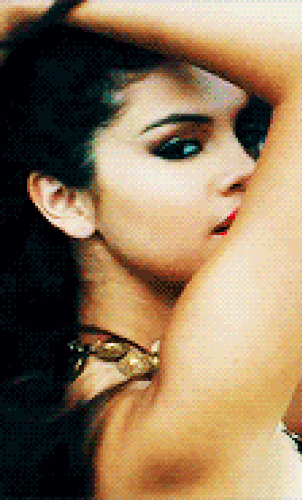 X
Personality:
Manipulative /|\ Feisty /|\ Selfish /|\ Trashy /|\ Envious /|\ Extortioner /|\ Worldly /|\ Bold /|\ Entitled

X
Hobbies:
♢ Traveling
♢ Playing with Gold
♢ Poorly Singing
X
Habits:
♢ Playing with hair
♢ Twists gems in her hands
♢ Swaying hips
X
Likes:
Gold

Attention

Being Barefoot

The smell of summer air

X
Dislikes:
Being cold

Death

Girls

Weak People

---
---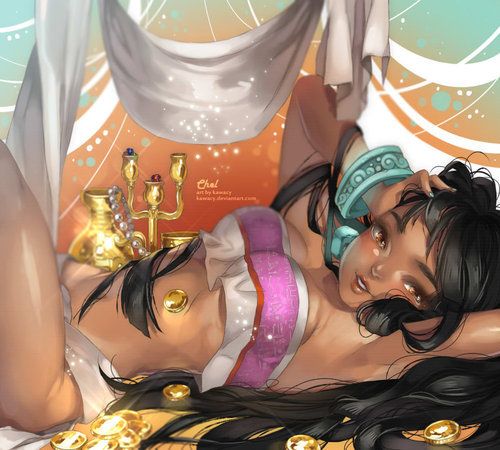 X
Strengths:
Chel can create, shape and manipulate gems, also called precious or semi-precious stones, fine gems, or jewels: natural or artificially produced minerals that have sufficient beauty and durability for use as a personal adornment.
Along with the ability to create, shape and manipulate metal, a solid material that is typically hard, shiny, and features good electrical and thermal conductivity. Metals are generally malleable —they can be hammered or pressed permanently out of shape without breaking or cracking
X
Weaknesses:
Chel is unable to create gems, leaving her limited to manipulating only from gems that she is touching, meaning if she does not have any gems on her, she cannot use her powers. Chel has not mastered the knowedgle of all gemstones leaving her ditzy about pulling out an easily broke gem. Just like the gems, Chel cannot create metal, she has to be able to see/sense it. Her sensing is only a 500 kilometer radius.
Chel is effected by what metals are naturally effected by such as:
Melt under extreme heat
Turn brittle and shatter under extreme cold
Can be rusted
Extremely vulnerable to Electricity and Magnetism Manipulation.
---
---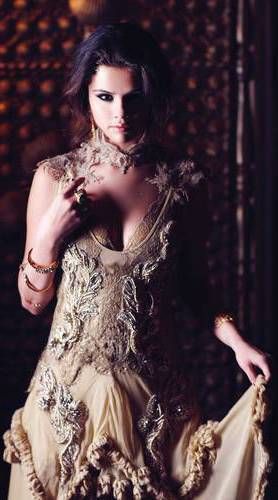 X
Backstory:
Chel was sold to a king when she was eleven for her ability. Having the power to create wealth was something any man would pay a pretty price for and King Frollo did just that. Being married to a man at such a young age forced Chel to grow years before her time. She learned traits and was given the world