---
---
---
"How I got here isn't important, because I could do it twenty times again, each time a different way."
~~~
Normal ||
Where Is My Mind (The Pixies Piano Cover)| Maxence Cyrin
||
Angry ||
Lacrimosa | Mozart
||
Emotional & Ready to Kill ||
Requiem for a Dream Theme | Clocks and Clouds
||
~~~
---
---
♔ Full Name ♔:

Elise Traugott



♔ Rank ♔:

Blackjack



♔ Age ♔:

Stopped aging at 23 yrs old.



♔ Gender ♔:

Female



♔ Faction ♔:

Soul Templars



♔ Sexuality ♔:

Heterosexual



♔ Nationality and Place of Origin ♔:

Born in Germany but grew up in Scotland. Scottish descent. German surname because she adopted the surname of her German stepfather.


---
---
♔ Physical Description/Clothing Preference ♔:

Elise usually let her hair down and only puts it up when faced with a very important or dangerous situation.

She prefers wearing dark-colored clothes, putting emphasis on her bright red hair and green eyes. She has a habit of wearing gloves and boots when at work. But when Elise is out and about, a tank top and shawl paired with skinny jeans and flats are what you usually see her in. She's a lover of scarves and trench coats and would use any excuse to wear them no matter the season. Especially leather trench coats during the rainy season.



♔ Personality ♔:

Her personality before the experiments began was that of a fun-loving, sweet child. Typical of a young girl raised in a loving family. However, once her remaining family had died the researchers had gotten her from an orphanage and sent her in to be tested. After that, she had become closed off and went a tad bit mad. She had befriended children there and had been sweet and kind but to the others, she acted feral and vicious.

Now at the age of twenty-three. As she had been for a couple of years, she is now mature and level-headed. Curt at times, but she had retained her kind personality and often shows them to people she thinks are deserving.

She also has a bit of a dramatic flare.



♔ Special Talent ♔:

Mental Attacks



♔ Arcane/Physical Powers ♔ :

-Subconscious Manipulation
- Neurocognitive Deficit




♔ Primary Weapons ♔:

-Wanting to be ironic, she uses a Black-Jack strapped on her waist and a shotgun with silver and platinum bullets.


---
---
♔ Likes ♔:

Chocolate | Books | Friends | Calm weather | Cup of hot choco | Classical



♔ Dislikes ♔:

Getting interrupted | People not showing a semblance of respect | Pop music | (developed during RP)



♔ Talents ♔:

Intimidating others | (some may be developed during RP)



♔ Flaws ♔:

She has a bad habit of deciding things without thinking it through which can lead to bad conclusions. And sometimes not taking advice in a kind way.
For her powers:
Mental Attacks: some people may be highly resistant or immune | takes a lot of mind power when used in consecutive turns which renders Elise weak after use and needs considerate time to heal.
Subconscious Manipulation: Some may be immune or resistant | Elise is vulnerable to attack once she's using this power | May be overcome with others of the same ability
Nerucognitive Deficit: Only a limited number of people and distance | Others can be immune
These powers cannot/limited to: cannot work on mindless beings | Limited distance | Some can be immune or resistant



♔ Fears ♔:

Reliving the time during experimentation | fear of losing her loved ones | spiders



♔ Secrets ♔:

(may be developed during RP)


---
---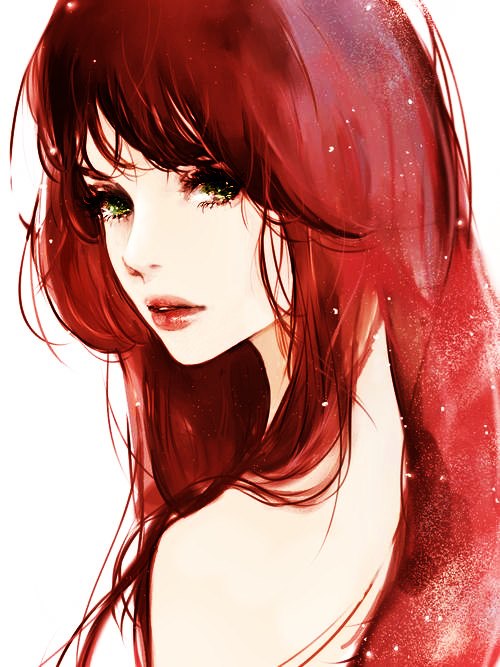 ♔Bio ♔:

Elise was only five when she was picked as one of the children to serve as experiments. During her time there, she had suffered several severe injuries and trauma and had almost convinced herself to end her life. She had became friends with most of the children there and seeing their dead bodies being carted away had put her into a delirium. After the project was discontinued and she, 8 at that time, had survived along with the other child. She had been given the nickname Blackjack. Her specialty lies in mental manipulation since during the testing, the chemicals and potions used had somehow strongly affected her brain, giving her the power to mentally control and attack people. It had as a side effect, somehow stopped her aging once she had reached a mature age. Mayhap because the chemicals had only then settled within her brain and bloodstream and had taken root permanently. She has mixed emotions about this.

As of now, she is one of the heads of the factions for magicians, alongside Ace.



♔ Other ♔:

She has a habit of playing with her nails and humming her favorite tunes. Always classical. Or instrumental.
---
---
---