Two decades ago, Harry Potter did amazing things for England for an unheard of community. His name was whispered everywhere for years, everywhere except for America. They hadn't heard of Harry Potter, or Lord Voldemort. Instead, they were happily ignorant of all the dangers that lurked, just beyond the sea.
Hidden in plain site, Lake Superior, the largest of the five great lakes, and the one that is in Canada as well as the United States, is home to more than just tourist, wild life, and fish. In the middle of the lake, sits a small Island, one that has a lonely abandoned house in the center of it. No one visits the Island, because no one knows of it, and the ones who do never find the time, or drive to want to go and visit the Island, and there is a reason for that. The house and the island itself, is the concealment of a school. A school, of magic.
"If it is knowledge of the world unseen you seek, here at Diuinitati, you will find it.
Venite omnes qui quarunt scientiam
." The motto of the hidden school, where students learn how to control, as well as enhance, their natural powers. They learn of all sorts of different magic, such as Transfiguration and Marine Essence. At the age of twelve, each young witch or wizard, who has powers either evident or not, are chosen and have the opportunity to become a student of Diuinitati, one of the two Wizarding schools in America, which is also one of the three out of North America. Like it's English counterpart, Hogwarts, Diuinitati is co-ed and made up of four founders, who hoped to share their knowledge with the young wizards for centuries to come.
Silas Blackburn
, who was known for his work with wolves. Silas was abandoned as a child and taken in by wolves, he only survived because he was a wizard, doing amazing things at a young age. He also was known for studying the effects of wolves being bitten by werewolves, and creating a lunar potion, much like wolfsbane, that lets werewolves not only become docile during the full moon, but also resist changing into their wolf form, if they've taken it on the night of the full moon.
Maria Campbell
, The first wizard of her family, Maria's family raised Stallions. Maria had the talent to communicate with horses, it was how she discovered she was a witch. Maria also utilized her natural talent to work with unicorns, and discovered more than 100 different types of ways to use unicorn hoof shavings, something that others had disregarded in the past. All of Maria's descendants are said to have the ability to communicate with horses as well, though no one is sure who her descendants really are, as others have had the ability to speak with horses as well.
Phillip Dawes
, a man of solitude. Phillip studied Eagles, and their ability to survive. Phillip discovered that Eagle blood had special properties that could be used to create some of the deadliest poisons, that without the eagle blood, would be harmless. Phillip was the last to agree being a founder, as he had made his fortune by himself, he agreed reluctantly as Phillip was slowly dying from a poison he had created, Sensim Mortem, he hoped in becoming a part of teaching he would find a cure for the poison that was taking decades to kill him.
Abigail Montfort
, the idealist of the group, Abigail wasn't as powerful a wizard as the other founders, but she did wonders with charms, with and without her hand. Abigail excelled at nonverbal spells, more so than anyone else of the time. The fox was her animal of choice, as they were cunning creatures, as she considered herself to be. A cunning creature who could charm others, erase their memories even, without uttering a word. Abigail surrounded herself with powerful wizards, who she may use her Silentiumency, a different form of occumelency that allowed her to do it in secret, without anyone's knowledge.
Damian Demopilous
The Fifth Founder, was a strange one. Damian Demopilous. Damian became infatuated with the water a young age. Of Greek ancestroy, Damian was the leading praticer of magic involving enchanted water. Damian believed himself to have been saved from drowning by a magical Liopleurodon that could turn invisible, which is why it's never been found only sightings. He has done so many studies of them, and believes that Liopleurodon blood will be able to turn things, such as cloaks, hats, anything invisible as well. Some people think him a bit of a crack pot, but no one knows more about magical water properties than him, at least not in North America.
Together the five of them make up the five clans that students are sorted into when they arrive at Diuinitati for the very first time. How you are placed into a clan is easy. Each first year students takes a doubloon, which is given with their acceptance letters, and throws it into Sapientia, a colossal goblet forged, in gold, together by the founders, which is filled with enchanted water of the lake. The water will release smoke with each doubloon. The smoke becomes the specific clan animal, as well as the clan colors, symbolizing which clan the thrower is meant to be a part of.
[spoiler]
To those who are deemed part of the Monfort clan, the fox becomes their symbol. Violet and brown, as cheery and down to earth as they may seem, a few dark souls lurk beneath them. Sly and cunning are these, they know how to get what they want, charming their way into people's lives. A trickster the fox is forever, they will even undermine their friends, if it gets them ahead. Their business is not of yours, ones who poke their noses where it doesn't belong are not friends of the Montfort's.
Social creatures are those part of the Blackburn clan, the wolf as their stead. Leaders of the clans, with their proud hues of black and silver. They are the embodiment of power, ruthlessness, and working together. These wolves are prideful, and don't easily let in others. They are a tight knit pack, one that others will find more than enough trouble with if trying to infiltrate. They do not like those of tricky ways and think highly of honesty.
Hard workers are those under the horse of Campbell clan. They are brave and strong with determination at their side. Under crimson and cream do these students run with the magnificence of stallions at their backs. A good friend Campbell's become, though when in a fight they are not the ones to call at your side. A kind soul, they are not ones for violence, instead they attempt to find ways around it before engaging in it.
The flighty of the Clan's are those of Dawes, though not to be taken lightly. Beneath the wings of the mighty eagles do these students soar with gold and blue. They have the gift of natural logic at their side, as well as the ability to see that which others do not. Eagles though, do not know how to let others help them, they can do it all on their own. They quest for wisdom can sometimes lead them astray, but if you have an unanswered question, it is a student of the Eagle in which you should take it.
What more can be said about the Demopilous clan? They have a gift for water, some have been said to have sway over it. Beneath the magical form of the Liopleurodon, these clan members stride together in light blue and dark green. They have imagination greater of any other clan, as well as the drive to get what they want done. They never give up on what they believe in, but at the same time, they can sometimes live a little bit in the clouds. What to see a copy of England's
The Quibbler
? Demopilous clan is who you should ask.[/spoiler]
A little more about the actual school, it's layout, and classes. Diuinitati, is on land, on water, and under water. The main building, in which the library, dining hall, all the main hallways leading to classrooms as well as other buildings, and Headmaster's office is located on the water. Below the Headmaster's office, and above all the areas of the main building, is the Blackburn den. It's located behind a giant a pack of wolves, the one at the stead a large black one. To get in, each member of the Blackburn Clan, must submit, in wolf fashion by showing of the neck to the Alpha.
A smaller building, The West Wing, directly connected to it, is located on the land. The astronomy, and astrology classes are in the land bound building, as well as the infirmary. On the third floor of the West Wing, beneath the astronomy and astrology towers, is the Campbell quarters. The interance to which is beneath a statue of a stallion rearing back. The way to get in, is by feeding the statue a cube of sugar. The school's Quidditch pitch is behind the West Wing, on the Island.
Connected to the West Wing, by a bridge of the water, is the East Wing where such classes as Transfiguration, History of Magic, Runes, Magical Defense, and the school's makeshift cafe, is located. Beneath all of these is where, submerged under water, the clan of Monfort finds their quarters. Their entrance is a brick, made to be the face of a fox in the middle of the wall. The fox must be tickled on the nose before it will grant anyone access.
Finally, you have the Marine Wing. Completely underwater, the Marine Wing is where all of the studying of Marine magic, classes like Marine Essence, Potions, and Care of Water Creatures, is done. Beside the Marine Essence classroom, lies the Demopilous cove. It is made of glass, so that the students may always study the marine creatures and be on the look out for the Liopleurodon. The entrance to the Demopilous cove is behind a painting of a Liopleurodon, one of the eight down there, and to enter the students must name the last place a Liopleurodon was seen, most of the time it is Loch Ness, Scotland.
The Dawes clan, though it would seem to be located in the West Wing is not. The Dawes clan is located high in the Message Tower. At the very top of the tower, which is made of glass, the Dawes clan finds themselves perched. All birds that are used to send messages, are located beneath the Dawes' perch. In order to gain access to the stairway, you've got to make it past the bird and answer a question that the Eagle statue asks.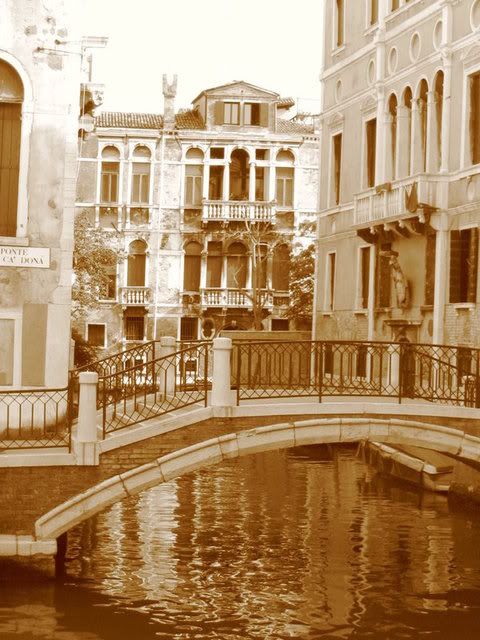 List of Classes and Spells
[spoiler]
Animagus
Training (Fourth years only)
Apparition
(Fourth and Third years only)
Astrology
Astronomy
Care of Magical Creatures
Charms
Defense Against the Dark Arts
Divination
Flying
Herboloy
History of Magic
Marine Essence
Muggle Studies
Potions
Runes
Swimming
Transfirguration
Spells
Creatures
[/spoiler]
Code: Select all

Appearance (description or picture please)
Name:
Age/Year: (an 18y/o will be a first year and a 22 or 23 y/o will be a fourth year)
Gender:
Blood: (pure half etc)
Clan:
Wand: (elm, oak, with dragon heartstring, etc)
Astrological Sign: (simply because there is an astrology class)
Classes: (at least five no more than seven)
Class Strengths/Weaknesses: (what classes you are best at and worst at)
Personality:
Background:
Extra:
A/N's
[spoiler]
The spells, classes, and magical beasts, are all based on J.K Rowling's Universe though not everything is the same, as you can clearly tell. I give her full credit for everything that doesn't seem to be created by someone who hasn't fully researched it lol.
Also, I do not, do not, want any posts that are ridiculiously short unless there is absolutely nothing you can do about it. I expect at least a paragraph from everyone. I will probably always give two or three, perhaps more. I've put a lot of work into this roleplay, so I don't want it to flop within the first ten pages.[/spoiler]
Taking place in...
14 posts here • Page 1 of 1
14 posts here • Page 1 of 1
Arcs are bundles of posts that you can organize on your own. They're useful for telling a story that might span long periods of time or space.
There are no arcs in this roleplay.
There are no quests in this roleplay.
Here's the current leaderboard.
There are no groups in this roleplay!
Welcome home, Promethean. Here, you can manage your universe.
Arcs are bundles of posts from any location, allowing you to easily capture sub-plots which might be spread out across multiple locations.
You can create Quests with various rewards, encouraging your players to engage with specific plot lines.
Settings are the backdrop for the characters in your universe, giving meaning and context to their existence. By creating a number of well-written locations, you can organize your universe into areas and regions.
Navigation
While not required, locations can be organized onto a map. More information soon!
There are no groups in this roleplay!
By creating Collectibles, you can reward your players with unique items that accentuate their character sheets.
Once an Item has been created, it can be spawned in the IC using /spawn Item Name (case-sensitive, as usual) — this can be followed with /take Item Name to retrieve the item into the current character's inventory.
Give your Universe life by adding a Mob, which are auto-replenishing NPCs your players can interact with. Useful for some quick hack-and-slash fun!
Mobs can be automated spawns, like rats and bats, or full-on NPCs complete with conversation menus. Use them to enhance your player experience!
Current Mobs
No mobs have been created yet.
Locations where Mobs and Items might appear.
You can schedule events for your players to create notifications and schedule times for everyone to plan around.
Add and remove other people from your Universe.
Orphanage
By marking a character as abandoned, you can offer them to your players as pre-made character sheets.
Heya! Watch out for the Nargles...they bite. Really, they do.
The Forge
Use your INK to craft new artifacts in Diuinitati. Once created, Items cannot be changed, but they can be bought and sold in the marketplace.
Notable Items
No items have been created yet!
The Market
Buy, sell, and even craft your own items in this universe.
Market Data

Market conditions are unknown. Use caution when trading.

Quick Buy (Items Most Recently Listed for Sale)
Newest
A feisty girl who doesn't take no for an answer. Stubborn and wise she's a force to be reckoned with.
Trending
A feisty girl who doesn't take no for an answer. Stubborn and wise she's a force to be reckoned with.
Most Followed
A feisty girl who doesn't take no for an answer. Stubborn and wise she's a force to be reckoned with.
None
Discussions
Most recent OOC posts in Diuinitati