Kit
"I survived because the fire inside me burned brighter then the fire around me."
Theme Song
---
---
---
Basic Information
Kitty Laurent
"Its pronounced, lo-RAWN"
Kit
"As if my name isn't short enough!"
17
"People always say I look older..."
Bisexual
"Why does that matter?"
French
"Yes I've been to all the tacky tourist spots!"
Control over fire
"More like it controls me."
Moka Akashiya
"I guess pink hair is pretty popular."
---
---
---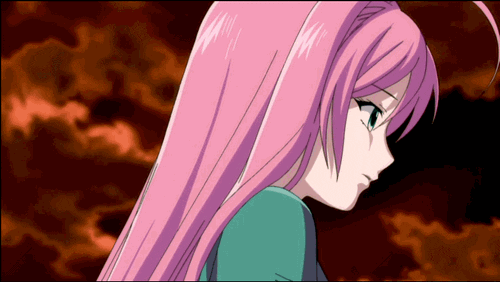 Appearance





|| Height + Weight ||


5'7" and 143lbs


"Eah."





|| Hair ||


Pink


"Are you color blind or something?"





|| Eyes ||


Green


"Some people say they change color, I think they are crazy."





|| Tattoos ||


None


"Not yet anyway."





|| Piercings ||


Two in her right ear and one in her left


"I like to mix it up sometimes."





|| Distinct Features ||


A huge scar that stretches from her left shoulder blade
to just under her right breast.


"because My hair wasn't distinct enough, huh?"





|| Clothing ||


School uniform and sweats when not in class


"I just like to be comfy"
---
---
---
Mental Aspects
|| Personality ||

Happy||Cynical||Trustworthy||Perfectionist||Stubborn
Although Most people think she couldn't have a care in the world Kitty is very self conscious and can sometimes get very depressed. She puts on a front to the world that she is very happy but anyone who has ever spent an extended amount of time with her would say otherwise. Her sense of humor is very dark and some people cant handle it. Even thought she had he dark side Kitty is one of the most trustworthy persons you could ever meet. She doesn't have the best body image of herself and has struggled with everything from depression to bulimia, anorexia and binge eating.
|| Likes ||


✔ The color pink
✔ Her cross neckless
✔ Little dogs
✔ All kinds of music
✔ Popcorn
✔ Singing



|| Dislikes ||


✘ Thunder storms
✘ People who smoke
✘ Drugs
✘ Cats
✘ Having her picture taken
✘ Being told what to do
---
---
---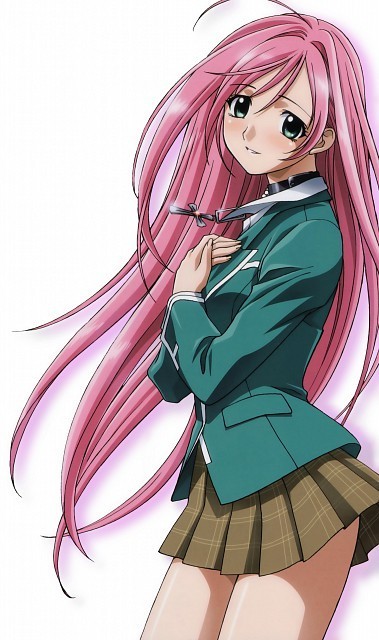 Everything Else
|| Family ||
Trinity Laurent || Female || 45 || Mother ||
X
Edward Laurent || Male || 47 || Father ||
X
"I love them but I know they are tired of having to deal with me."
|| Brief History ||
She grew up in a suburb in Paris, and loved it. A lot of spare time spent with her mother, who modeled for a small agency in the shopping district. Kitty wasn't spoiled but she did have everything she could want to be comfortable. Up until she was 11 she went to a private school but her parents decided she should get more interaction so the switched her to a public school. Kit didn't mind and she quickly made friends but she also made enemies. One day she decided to go explore the city a little before heading home and she was jumped by a girl who had it out for her. Trying t fight back Kitty accidently burnt the girl alive with her mind. She didn't know what had happened and decided to run away because she was so afraid of getting thrown into jail. That was when she found out abut the Academy.
---
---
---