Saewyn Anaya Ehrhard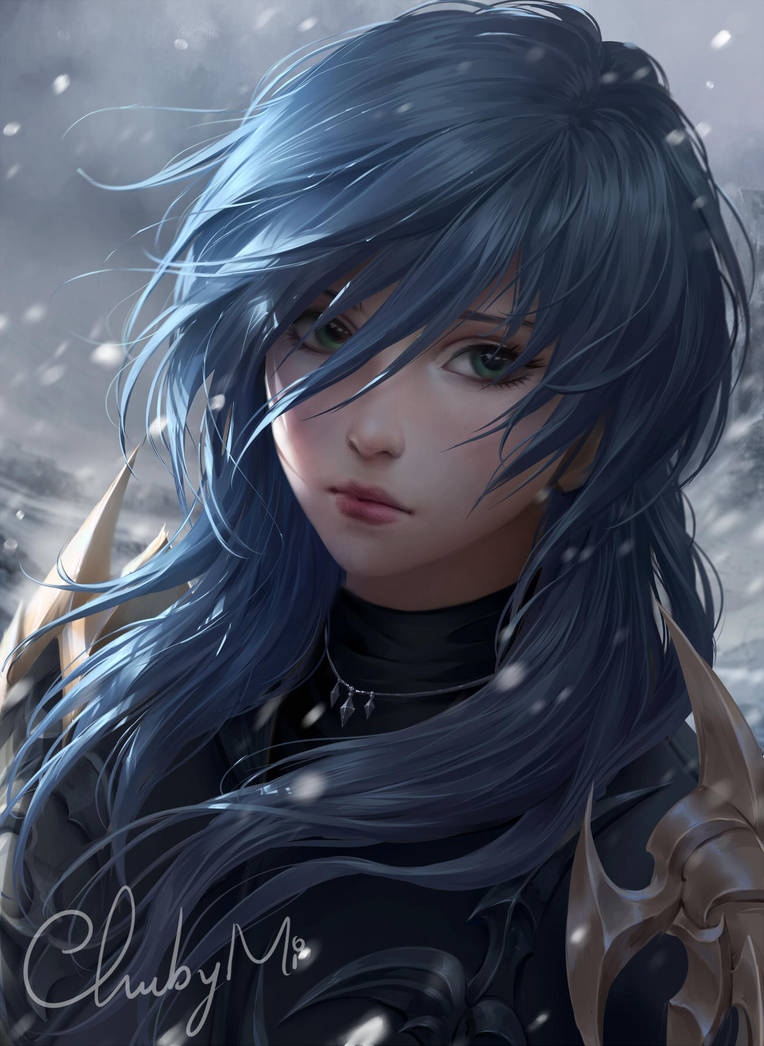 Age:
100
(28 is what she gives to other races)
Race:
1/3 Human, 2/3 Dark Elf
Height:
6' 3"
Weight:
160lbs
Voice:
0:48
Magical Element:
Illusion
*
Alternate Form:
N/A
*
Alternate Form Attributes:
N/A
School of Practice:
Hauyn Academy
Years of Practice:
12
Primary Focus:
Martial(Blade and bow)combat
Illusion magic
Tongues: Drow, Common, Dwarvish, Elvish, Thieve's Cant
Mentor:
Aenan Mythrian
Affiliation:
TBD(hep)
Personal Strengths:
Sewing repairs (minor first aid and cloths) specialized combat, Illusionary magic,
Personal Weaknesses:
Headstrong, Socially awkward, Low self esteem (Cultural)
Personality:
Saewyn is a fairly gentle soul who despite her upbringing cherishes the value of a life. Due to the common hatred of halves among her race, she was horridly treated and shunned by most everyone. This hatred only fueled her desire to be closer to others but at the same time, caused her to second guess herself on more than one occassion.
Biography:
"Hi there everyone! My name is Saewyn and today I'll tell you a little bit about myself. As a halfling growing up in Dark Elven (or Drow) society, I lacked a social standing in public and in school. My mother, a dark elf with high standing in the hierarchy for simplicity, was the only reason I made it into the Academy. I'll hit on that later. For the longest time, I stayed at home with mom, and learned the Drow language (So much more difficult than I wanted but OK). After my eighty eighth birthday, mom told me that I wasn't going to be with her any more, and that I was to be under the tutelage of Aenan Mythrian. The following years taught me lots about Drow. Mostly that us "halves" are just that in the eyes of society; not even one whole person. That made Graduation all the easier though... but we won't get to that until after my studies. I only took up three courses, but Aenan told me that as I did, he would make me as close to a master in my three choices as he could... and he did. For twelve years I studied. Day in, day out on multiple languages, Illusion magic and combat. And eventually the day came. Graduation ceremony. One on one matches that would decide if you left the academy alive and armed, or dead and forgotten. My match came up, and the years of illusionary training all came back to mind. 'Do whatever you must to win. There are no rules to hold you back, Sae. I know your mind. Use it.' My teacher would always tell me. And so I did. Using my mana, I conjured up a replica of me and came in right behind it. And as fast as my opponent was, he hadn't paid close enough attention. Out right, he underestimated the "half" and it killed him. And now, without anything left from my home to learn, I'm traveling the world to learn more, as though I feel something calling out to me. I don't know what it is, but I'm sure one day I'll find out what it is..."