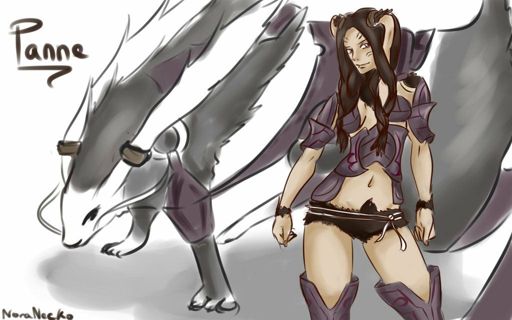 ---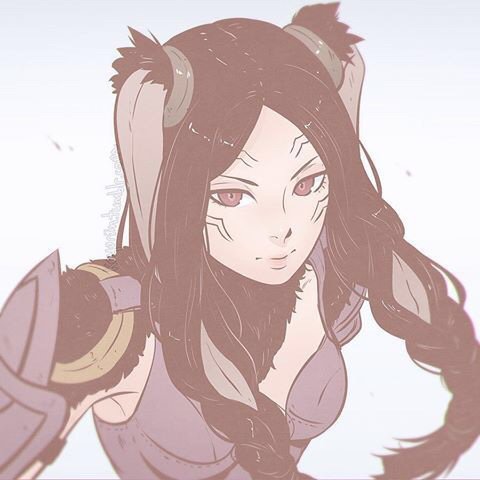 Pronunciation:
Syl-Vaan Ang-Ura
Age:
32
Race:
Miithi -- Kani
Height:
171cm || ~5'7" (Human)
Weight:
66 Kg || ~146lbs (Human)
Voice:
Shyl'Vahn
Face Claim:
Panne || Fire Emblem
Magical Element:
Warding
*
Alternate Form: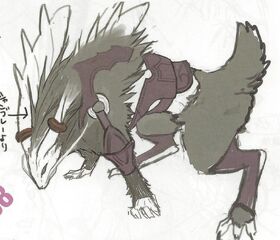 *
Alternate Form Attributes:
Her size grows to around 274cm (~9') long and with a weight of about 382 Kg (842lbs), she looks like a large hare with elongated claws and teeth. While in this form, Shyl's speed and strength are at least four times greater than her humanoid form, allowing her to be almost like a beast of burden, as she takes the size of a horse, with the endurance and fortitude of one to boot. While she loses her magic, the thick, yet soft fur that covers her body also acts as a bit of armour, softening most bludgeoning impacts, and hide toughened to endure the cuts and scrapes that are often experienced in territorial disputes.
In this form, however, Shyl'vahn is not impervious to damage, nor does it keep any harm from affecting her human form. Every injury sustained in either form transfers to the other, and while large and durable, she has her limit, which could cause her to shift back to her human form.
School of Practice:
Lythin Academy of Wards
Years of Practice:
22 years
Primary Focus:
Warding Magic, hunting skills, hand-to-hand combat (In both forms), herbalism
Mentor:
Lucia Gythlin
---
Affiliation:
Umm... Herself? The Carrot Farmers union? Energizer? (I dunno what to put here)
Personal Strengths:
Great senses, Good hunter/forager, Instinct and reactions, Judging character, Herbalism
Personal Weaknesses:
Charisma, Technology, Fast temper, Boats, the temptation of potatoes, Meat in general.
Personality:
Often seen as rather independent, Shyl'vahn keeps to herself to a degree, talking when those come near, and holding a fair conversation. By no means is she unfriendly or unlikable, but she would rather be approached than do the approaching. Something that she was taught as a little doe by her father, it was taught with good intent, as it kept her from making an arse out of herself while approaching others, but that reserved mindset oft leaves her seeming aloof and uncaring. Moreover, Shyl'vahn tends to put herself in more danger than others, using her body as a shield against attack against those around her, preferring to take the brunt of any fight, earning the scars and injuries, she's easily the one whom spent the most time in a hospital bed. Straightforward and sincere, Shyl'vahn will seldom lie, or sugarcoat the truth, as her small tribe were very distasteful of lies and deceit.
Biography:
Shyl'vahn was born to a family in a small village in an unknown forest, each were what they called Kani, a hare-like people that roamed around the forest, unaffected by the predators that would harm the human-form that seemed so vulnerable. The world to Shyl seemed so small within the woodlands she would call home, the village that she lived in were the only sentient people that she could see, or hear. As she became older, her father would teach Shyl'vahn how to survive on her own, with teachings of how to find food for not only her, but for when she had a family. Life was simple for her, nothing to worry about, and oft a stable food source, thanks to her heritage, she was able to eat leaves and grasses when needed, while it didn't taste very good, it was something, kept her from going hungry. That is, until a storm came. It was unlike any other, as the massive explosions shook the air, and a young Shyl'vahn, the village knew what it was, another village, a different clan, was beginning a territorial dispute.
The other clan had hired a mage, whom called upon the wrath of lightning to raze the small village, and claim the lands that they held for generations. In doing so, fire soon engulfed the surrounding forest, forcing the residents out with haste. In doing so Shyl'vahn was among the fleeing Kani. Feeling the dread that had come of the mage's attack, the young doe found herself applying to a nearby academy, to protect her home, the Lythin Academy of Wards, where she began her long study of how to defend against magic, under her mentor, Lucia, a woman whose teachings were kind and patient, which she needed for a young Shyl'vahn, whom would brazenly protect her fellow classmates. But, gradually, the Kani doe would learn to use those barriers and abilities well. After a long time of teachings, Shyl'vahn would set out once more, to hone her skills, and answer the calls for help.