Shantell Smith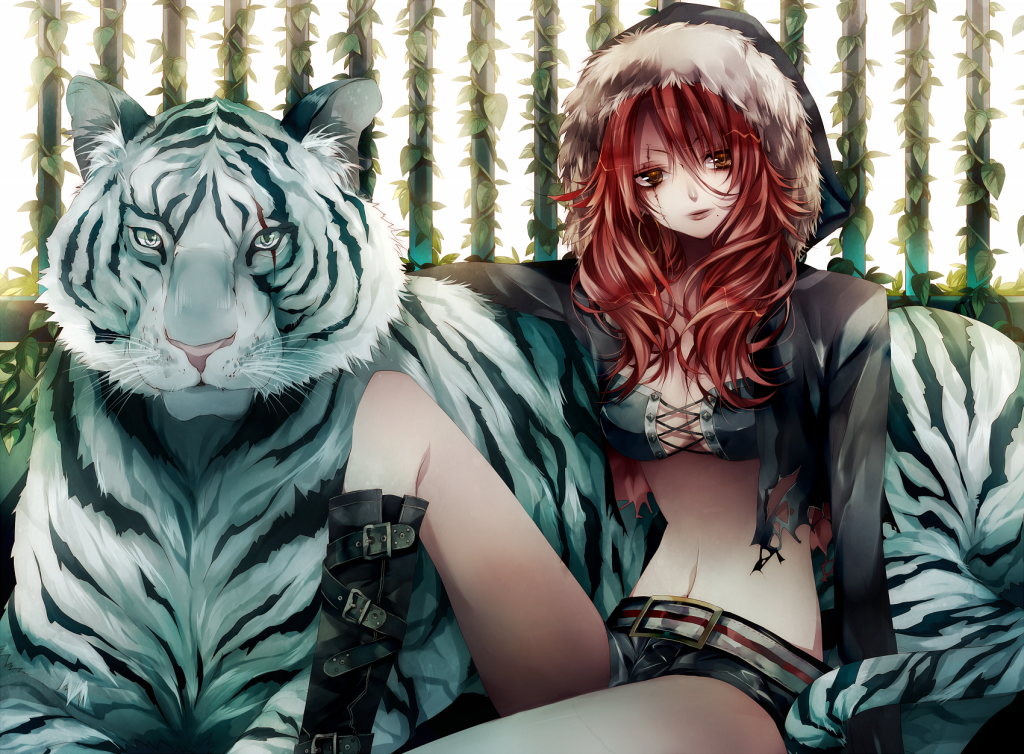 Her name is: Shantell Smith

But she is known as: Her family/close friends call her Shay.

She is this many: 16.

Role: Tiger

Animal Facts:
* The Siberian Tiger is the largest of the tiger species.
* There are 6 species of tigers left in the world. 3 more are known to be extinct.
* Tigers first appeared 2 million years ago.
* Tigers are great swimmers.
* Tigers can leap forward up to 33 feat at a time.
* Tigers have retractable claws.

She is known to be a bit like this: Contrary to her almost delicate features, Shantell is rather loud and hard to miss, with a contagious laugh and beautiful smile. She usually has a good feel of what's right and what's wrong. She hates to complain as well as lie. She has a quick mind; sometimes she can seem random, but she's honestly saying what's been on her mind for a while. When being told something, she'll stay silent for a fraction of time to reflect, then accept or reject what they've said. It is with this habit that people began to recognize her as a good listener. She's sometimes moody; charismatic and loves to play jokes. Though it's said that the most beautiful things are often the most dangerous, and this is true.

Likes:
* Being herself.
* Spicy foods.
* Exotic accents.
* Beauty- in all forms.
* Noise.
* Long walks.
* Laughing.
* Sports.
* Jokes & Humour
* Warm days.
* Swimming.

Dislikes:
* Silence.
* Claustrophobia
* Extreme cold.
* Rude people.
* Liars.
* Anything too shiny.
* Hoarding power.
* Bossy people.
* Homework.
* Being told what to do.

Fears:
Being alone and/or helpless.
Letting others take advantage of her.
Being struck dumb because of her lack of knowledge.

Skills & Talents:
Shantell has an almost photographic memory. If motivated enough, she can remember most anything. Even entire messages or passages. She won't hesitate in standing up for herself or her friends. From all her years of reading and writing, she can call on knowledge instantly to help her in different situations. She is a great leader. She can move around almost silently.


Physical Skills:
She can move around almost silently. She can transform her fingers into claws. Will find out more in RP. She's still not entirely sure, herself.
Weaknesses:
Shantell is rather impatient. She won't back down from a fight and almost always she's the one who provokes them. She's clever; but it often gets her into trouble. She has a hard time following orders and listening to authority. It hasn't been done, but she's not quite sure of what her breaking point is.
If you were to describe her to a blind man:
'Hazel eyes cold and hard enough to unnerve you, but a smile as warm as a summer's day.' Her long red fair falls wavy to her middle back and her bangs are often falling into her slanted hazel [gold/brown] eyes. She has a tall, strong body, but curves in all the right places. Her skin is alebit pale, especially against the frame of her hair. Her hands are long and elegant, her face sloping, her stance strong. She has an aura of confidence and grace about her.
History:
WILL ADD.
Other:
She has a scar over her right eye.
She is straight.
She hates vanilla
pudding.