In the land of Varathia, humans waged countless wars upon each other. The result was the downfall of society and technology as the survivors holed themselves up waiting for fires to die down and the land to heal itself. After a few generations they came out of hiding and started over, building off the land and creating settlements over the country.
________________________
One of the settlements became a rather well known village named Serenity. It was known to be a peaceful and safe village, with an elite guard, a fair leader and a well educated doctor. Over time people have attempted to take over the growing village but each time they have been sent back to where they came from. But that wasn't the problem....
If humanity ever learned anything it was that they don't learn how to be peaceful. Despite the many wars that plagued the land, there was still several beings who wished to take over the steadily growing and newly developed world. One of these was named Tacrus. His plan was to create soldiers that were faster, stronger, and all around better. He did this by acquiring the DNA of extinct or nearly extinct animals. He was working on this for many years before he was satisfied with his result. And then his work began.
Gathering up children and teens ranging from the ages of 10 and 20, he ordered his scientists to prepare testing and experimentation. Most of the children died in the process or nearly directly afterwards. However, some of them were successfully infused with the DNA of animals. These children were name the Expri children- Experimental Soldier. And Tacrus had a specific plan for them...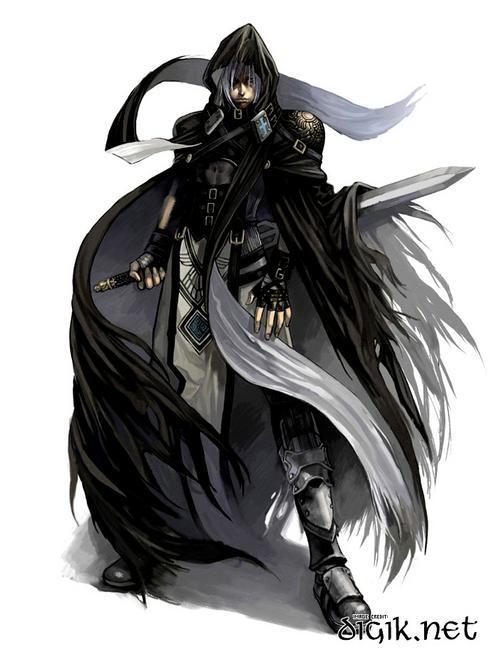 Experimental Soldiers to be Enlisted under Tacrus
Experimental Soldiers are humans infused with the DNA of an animal that has gone extinct or is going extinct. Generally the humans chosen for experimentation are exceptional in certain ways. These can include special "gifts" (e.g. mind reading, future sight, mind control, healing, ect.) or a high immune system or high levels of strength, speed and/or stamina. The subjects chosen need to fit these specifications:
~Abandoned, orphaned, willing, or otherwise unable to decline the experimentation. Humans are experimented on only if no one will notice they are missing as the success rate currently is very low.
~A special skill or gift, or training.
~Healthy
Previous tests have shown that certain blood traits will force out the intruding DNA and the subject will self-terminate. It is yet unknown as to why this is or how to identify which blood traits cause this.
The objective is to create a new breed of soldier able to transform into animals, and thus lose all human limitations. These soldiers, when successfully mind wiped and trained, will be enlisted under Tacrus. As of this point in time only 4 experiments have been successfully mind wiped and trained.
There was an unfortunate accident at one of the labs resulting in a number of successfully infused humans to escape. Some of the humans had been mind wiped but none of them had yet to be enlisted. It appears that one of the humans was infused with lion DNA, and broke free of the scientists and freed several other experiments with him. This is the precise reason why lion DNA had been forbidden from being used. There are no records to show why it was used yet but teams are still looking.
The escaped experiments have yet to be found.
Three Stages of transformation:
Stage one – Appearance fully human, abilities slightly increased and hair and eye colour slightly unusual. It also appears that a mark forms on the subjects body, the mark varies but seems to be similar depending on Animal groups and species. The mark can appear anywhere on the body but has shown up on every single subject, even the ones who died during infusion. These are the only signs that they are different to normal human beings.
Stage two – Partial animal features depending on the DNA infused in the subject. Most common features to change are ears, eyes, facial region, hands/fingers, tails may appear, skin. In bird infused subjects the arms are completely replaced with wings. Physical, mental and inhuman abilities are increased by nearly triple. Limitations are severally decreased, emotions still fully present. Thought process shown to be fully human.
Stage Three – Subject is fully transformed into the infused animal. The subjects are shown to be substantially larger and stronger than a natural animal. Thought process to be simple and emotions nearly non-existent. Cannot seem to feel pain.
The subjects are dangerous; they are not yet shown to have any obedience except submission towards a larger animal of the same group.
Currently there is a blood infusion being created that will allow Tacrus absolute control over any and all Soldiers. However, this has not yet been tested and still possesses many flaws.
Animals:
Here is a list of the currently known animals that people have been infused with, including the features that are changed when they are in the second stage of transformation and a small bit on what the general public think about these animals and how they will interact with the Expri:
~Panther: Only a couple Expris have been known to be infused with this DNA as big cats tend to be hard to control. In the second stage the Expri will have panther ears, claws, a tail, paws for feet and slitted eyes. Panthers became extinct during the last war and were viewed as beautiful and dangerous - something people wanted as a rug and not alive.
~Wolves: Fairly common DNA to be infused. In the second stage the Expri will have wolf ears, a wolf nose, paws for feet, fluffy tail and their hair will turn slightly to fur. Humans hunted wolves to extinction and so view wolves as dangerous vermin. They are terrified of any wolf Expri and tend to be quite aggressive.
~Shark: Scientists were unsure how this DNA would work with a human but so far subjects have shown to be alright. Sharks tend to be aggressive and have very sensitive mouths and tongues. In the second stage the Expri will have sharpened teeth, gills, fins for hands and feet, and greyish skin. As soon as a Shark expri begins the transformation, they MUST be in water or they will die. (Though apparently it doesn't need to be salt water)
~Birds: Another extremely common animal DNA to use when infusing. In the second stage the arms are completely replaced with wings, the feet are turned to claws and hair starts turning into feathers. People have no real opinion on birds.
~Lion: Only ONE Expri has been infused with this DNA (His name is Hail) as Lions are viewed as uncontrollable.
~Dragon: This DNA, though technically not an animal, was a new strand of DNA working off of a mix of a snake and lizard species. Only one person has been known to be infused with this DNA and was broken out of the lab and taken by the lion.
~Snakes: Another common animal DNA to be used. This is the only animal whose second stage has very little change. the eyes are slit and the tongue will become forked but thats about it. People view snakes as cruel and manipulative but this is not always the case. Still, people tend to be afraid of them.
~Bears: This is a rare DNA to be used, bears were hunted to extinction as they were dangerous and too hard to control. Of the few Expri who have this DNA one expirement took an unexpected turn. The experiment survived but missed the first two stages of Transformation and became permanently the form of a bear. The other Expris did not show this sort of result. In the second stage of transformation the Expris arms are covered in fur and gain claws and paw, the ears are changed to bear ears and fur starts to cover the body.
MORE TO BE ADDED LATER
Character requirements:
Name: (you don't have to have a last name)
Gender:
Age: (if Expri between 10-20)
Race: (Human or Expri- if Expri what animal)
Physical Description: (I accept pictures OR description, you choose which one or you can put both)
Skills/Talents:
Hobbies:
Strengths: (At least Three)
Weaknesses: (At least Three)
Likes: (As many as you want)
Dislikes: (As many as you want)
Brief History: (Optional but helpful)
Arcs are bundles of posts that you can organize on your own. They're useful for telling a story that might span long periods of time or space.
There are no arcs in this roleplay.
There are no quests in this roleplay.
Here's the current leaderboard.
There are no groups in this roleplay!
Welcome home, Promethean. Here, you can manage your universe.
Arcs are bundles of posts from any location, allowing you to easily capture sub-plots which might be spread out across multiple locations.
You can create Quests with various rewards, encouraging your players to engage with specific plot lines.
Settings are the backdrop for the characters in your universe, giving meaning and context to their existence. By creating a number of well-written locations, you can organize your universe into areas and regions.
Navigation
While not required, locations can be organized onto a map. More information soon!
There are no groups in this roleplay!
By creating Collectibles, you can reward your players with unique items that accentuate their character sheets.
Once an Item has been created, it can be spawned in the IC using /spawn Item Name (case-sensitive, as usual) — this can be followed with /take Item Name to retrieve the item into the current character's inventory.
Give your Universe life by adding a Mob, which are auto-replenishing NPCs your players can interact with. Useful for some quick hack-and-slash fun!
Mobs can be automated spawns, like rats and bats, or full-on NPCs complete with conversation menus. Use them to enhance your player experience!
Current Mobs
No mobs have been created yet.
Locations where Mobs and Items might appear.
You can schedule events for your players to create notifications and schedule times for everyone to plan around.
Add and remove other people from your Universe.
The Forge
Use your INK to craft new artifacts in DNAxis. Once created, Items cannot be changed, but they can be bought and sold in the marketplace.
Notable Items
No items have been created yet!
The Market
Buy, sell, and even craft your own items in this universe.
Market Data

Market conditions are unknown. Use caution when trading.

Quick Buy (Items Most Recently Listed for Sale)
None
Welcome to the Village Serenity
Discussions
Most recent OOC posts in DNAxis