Adelaide Krause
Role
Citizen of Brightside
---
---
Job
Adelaide works at the Fujiimatsu Mechanical Factory, as an assistant emissions manager. Basically she has a boring job where she looks at a screen all day, making sure an alarm doesn't go off. What she doesn't know is that despite her job, that the information she sees is false. The companies polution is the cause of a terrible illness that affects young children in the poor neighborhood where she grew up. An illness that killed her childhood friend.
Age
Twenty-three
Gender
Female
---
---
Appearance Description
Adelaide is of average height and weight, someone with no extraordinary features that make her stand out in a crowd. Like many of her coworkers she seems drab, sort of a blank slate that fades into the mass of human bodies that work at the factory. She often has a vacant expression on her face, that gives her an almost emotionless look.

The only thing that makes anyone an individual in her world is the distinct barcode tattooed on her neck. This is something required by all employees of Fujiimatsu Mechanical. It is used to identify each individual, their position, and your clearance level within the factory. It also is a way to track your behavior even when you're not at work. Anything you do outside of work that is against the standards of Fujiimatsu can effect your position at work.
Armor/Clothing
Adelaide really has no sense of style, when shes at work she wears the uniform that is required by all employees in the emissions department. It consists of a simple brown skirt suit, black or gray shoes, and a white lab coat. Hair for women should be kept up and out of the way, however after eight hours or more of staring at a computer screen you canend up with your hair looking a little disheveled. Speaking of staring at a screen all day, when Adelaide started her eyesight was fine but over the past couple of years she now has to wear glasses.

Now you'd think well... maybe she dresses differently when she's not at work. You'd be wrong, because of the pressure of being basically monitored when she's not at work, her style doesn't change much at all. Simple blouses and skirts, nothing revealing, very conservative. So many in the poor underlying neighborhoods that work for the massive corrupt corporations that rule in Brightside, look like Adelaide. People more like lifeless automatons then human beings.
---
---
Skills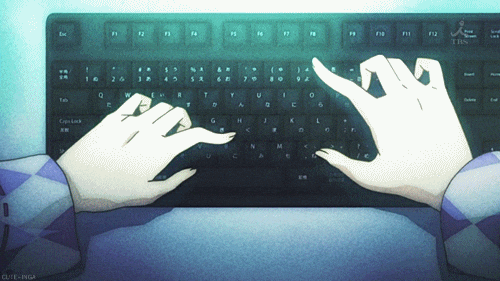 Computer Skills-
Adelaide like many who grew up in the poorer parts of Brightside have certain skill set that is determined early in life. Most as young children are put through a series of tests when they begin grade school. Your abilities are rated in certair areas. Like compter comprehension, math skills, and so on. After you are graded, you are placed in classes that specialize in what you scored the highest in. This process was created so that people who had children in the poor parts of Brightside, and would be unable to afford to send their children to any kind college. Those children would now have an opportunity to gain skills that would make them desirable for companies to hire. Adelaide was found to be very proficient with computers early on, therefore most of her schooling revolved around honing and perfecting those skills.
Reading-
Despite being exposed to so much technology, Adelaide is very drawn to the written word. She loves books even in a time where they are almost "extinct". She reads very quickly, and can finish books almost twice as fast as others. Most people nowadays don't even bother looking at a book but Adelaide loves them amd has managed to acquire alarge collection over the years.
Photographic Memory-
Adelaide, never forgets a face, or much of anything for that matter. This has helped her allot, in her job at Fujiimatsu and why she is assistant manager in the emissions department. The manqger can rely on Adelaide, to process large amounts of information and still manage to make sure project deadlines are met.
---
---
Phobias / Fears
Drowning-
When Adelaide was around four years old she almost drowned in a drainage ditch that she, her older brother and some friends were playing in. Her best friend Ami saved her by pulling her head above the water.
Arachnophobia-
Adelaide is dreadfully afraid of spiders to the point where she will run from them. Even the smallest spider sends her into frenzy. Some say that it is when Adelaide is possibly the most emotional. It stems from an experience she had as a child when she got caught up in a spider nest, after walking through a web. She found herself covered in dozens of baby spiders.
Bad Habits / Vices
Adelaide is horrible about biting her nails, it's someghing that she's done since she was achild. Her motner tried everthing but could never manage to get her to break the habit. Another problem is just her all around lack of emotion, some could say that it just come with living in a world basically your no better than a cog in a machine. But they're are plenty of people that work with Adelaide that aren't like her.
Best Qualities
Hard worker, attentive to details, cares deeply for friends and family despite her lack of emotion.
Worst Qualities
She really doesn't know how to enjoy herself, her life revolves around work.
---
---
Likes
Reading
Coffee
Bagels
Romantic Stories
Cats
Cooking
Dislikes
Cabbage
Slackers
Being in trouble.
Her job
Feeling hopeless
Talking to allot of people.
Goals
Adelaide feels like there is something more for her in this world, however she has no idea how she could change her circumstances. She has been taught her whole life by the powers that be, that she will never be anything greater than what she is. That because of the circumstances of her birth, the amount of money her parents made, and where she lives she will be nothing more than a button pusher.
---
---
It was a simple beginning when you're a child you really don't see how bad off you really are. You have a carefree attitude and a exuberant amount of optimism, but that changes when you become old enough to see the true struggle that life is. Adelaide grew up in a place called Doldorf Plaza, considered to be one of the poorest neighborhoods in Brightside most of the people lived in the shadow the factories. The skies are filled with smoke and polution. Overcrowded and unkept, it's surprising that any child can grow up here and expect to strive. But the cildren here tend to be the most of it and thats what Adelaide did. She and her older brother Damon were often left to their own devices while their parents worked. Along with many otherchildren in the apartment building, this included a little girl that was Adelaide's age a girl by the name of Ami. Adelaide and Ami, grew up together and stayed friends all the way into their teens years.
Sadly when Ami was seventeen years of dealing with am illness she contracted as a child took a final toll on her and she died. A disease called The Gray Death over time the child becomes weaker as their immune sytem breaks down. Till finally the smallest of colds is fatal, if left untreated. Can be diagnosed by the physical effect, which is when the white of the eyes turns gray. It can be treated but it is more commonly contracted by children in poor neighborhoods like Doldorf Plaza, because the treatment is so expensive the children who contract it typically don't live to adulthood. Adelaide had so many good times with Ami, she felt like all the hope and happiness in her life died with her. As she and her brother grew they realised that they weren't going to be any better than their parents before them. Damon took a job working at the docks, when he finished high school, managed to get married and start his own family. Adelaide started working at Fujimatsu two years after Damon, she now lives in a small apartment not far from where she grew up. It's a building provided to employees giving them a discounted rent. Her life revolves around Fujimatsu... She doesn't really know where to go with her life but she feels like something is terribly wrong with how the world is.
Hex Code
#77618a
Other Important Details
Anything else you'd like to share?