Corbin Joa
Role
Citizen of Brightside
Job
Resistance Member
Age
27
Gender
Male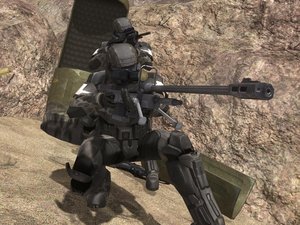 Appearance Description
Scar running from from middle of forehead down to middle of left cheek innumerable smaller scars on chest and arms, large scar running across palm of right hand. Also has a cybernetic eye under the eye-patch, but refuses to remove eye-patch unless entering combat.
Armor/Clothing

Military-grade Combat Armor
Civilian Clothes: Whenever Corbin needs to go out for casual duties, he dresses in a pair of old jeans along with a Red shirt or his button-down undershirt.
Dress Clothes: When the event calls for formal wear, Corbin adorns his old Military Dress uniform, however it is missing any insignia of the army he once served. Looks like this.
Skills

Marksman- While in the military, Corbin was one of the best shots in the Sniper Corps, a skill he has kept to this day as well as being the record holder for the longest confirmed kill at nearly 4km away. Capable of taking out any person within almost a kilometer with his personal Sniper Rifle without much trouble, Corbin has since been nicknamed as the "Blue Mist" by Military forces, named due to the blue stripe on his helmet and his ability to appear and disappear quickly.

Weapons Expert- Corbin takes notes about the weapons he uses, knowing them forwards and backwards. This gives him the ability to field-strip, modify, or fix any weapon he has used in the past. If he finds a weapon he is not used to, it will only take him a few hours of tinkering to figure out how the gun ticks.
Phobias / Fears
Spiders, Grenades (Many of his wounds are caused by Grenade explosions, including the loss of his eye), losing his sister.
Bad Habits / Vices
Chain Smoker, Alcoholic, constantly and consistently distracted by women.
Best Qualities
Calm and collective in the face of danger, capable Officer, intelligent, incredibly loyal to those who prove themselves trustworthy.
Worst Qualities
Very irritable when cut off from his smokes and/or booze, wary of outsiders, gets anxious when things go according to plan.
Likes
Strong Rum
Guns
Women
Dogs
Long-range combat
Dislikes
Cats, can't trust 'em man.
Liars
cheap booze
New guys, almost got me killed one too many times...
Close Quarters Combat
Goals
To bring down the forces that are trying to destroy this world.
History
Corbin's family have a long and rich tradition of serving in the military, a tradition that Corbin took on when he was of age, joining the Army an later the Sniper Corps, where his high accuracy and leadership gave him access to the Sniper Academy and Officer's School at the age of 20. At age 23, Corbin had rose to the rank of Lieutenant and serving as one of the Snipers regularly assigned to eliminate Resistance leaders wherever they appeared before they became a major problem. However, he became disillusioned with it all after he was captured by the Resistance during a mission and was told the truth of what was really happening. While he refused to believe what they said, the final straw was when his parents, who were secretly Resistance members, were killed during a raid to recover Corbin and several other POW's from the Lower Echelons of the City.

Soon after the incident, Corbin retired with full honors from the military and silently defected to the Resistance which he had previously devoted himself to eliminating alongside his sister Elena, serving as their best Marksman and Elena as his Spotter when the mission calls for such.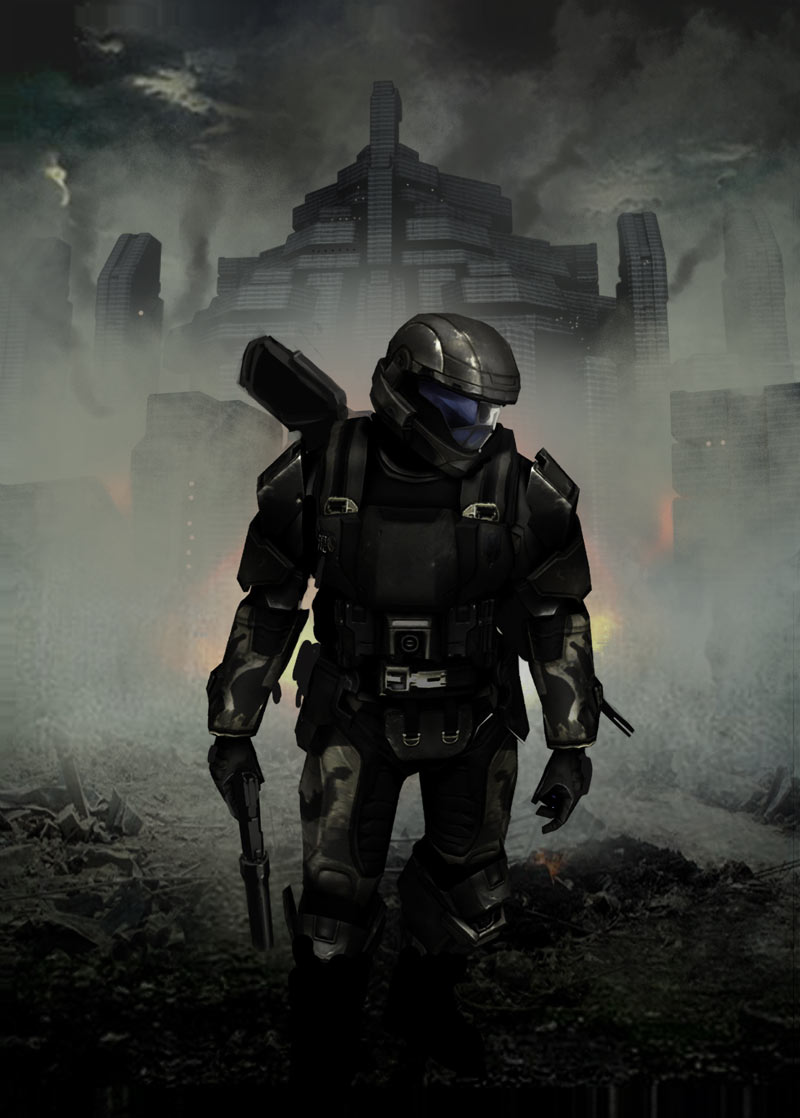 Hex Code
#283d55
Other Important Details
Due to his status as a former member of the military, Corbin has access to weapons and other things that the normal civilian would not be able to utilize legally, such as automatic firearms and bulletproof armor.
Weapons and Stats
(This is one of my guilty pleasures, seriously it is.)
Primary Weapon: SRS-900C Sniper Rifle, heavily modified.

Length: 157.48cm (62in)
Weight: 13kg (28.66lbs)
Cartridge Size: 14.5x114mm rounds
Muzzle Velocity: 1,500m/s (~3937ft/s)
Magazine Size: 5+1 rounds
Fire Style: Semi-Automatic
Maximum Range: 5.4km (3.35mi, estimated)
Round Styles: HE, AP, FMJ, Incendiary, Tracer
Misc: Equipped with 15x50 Variable Zoom Scope capable of switching between normal, IRNV and Thermal settings
Secondary Weapon: G7B Caseless Sub-Machine Gun
Length (extended): 62.7 cm (24.68 in.)
Length (retracted): 47.4 cm (18.66 in.)
Weight: 3.17kg (7 lbs)
Cartridge Size: 11.43×23mm (.45 ACP) caseless rounds
Magazine Size: 25+1 rounds
Fire Style: Varied; can fire Single, 3 round Burst, or Full auto.
Fire Rate (Full Auto): 15rnds/sec (990rnds/mind)
Maximum Range: 200m (660ft)
Round styles: FMJ, Incendiary FMJ, Tracers
Misc: Has built-in Silencer, equipped with Reflex Sight and pistol grip.
Close Combat Weapon: Special Operations Kukri
Length w/ Handle: 17.5"
Blade Length: 12"
Blade Composition: 100% Adamantium
Name: Rosie