Theme Song-
Immortals
Isabel Ashford
Role
Hero
Job
Trickster Rogue
Age
21
Gender
Female
Appearance Description
Isabel has long black hair that reaches down past her shoulders. Her eyes are an amber color. She is 5'8 and weighs 120 pounds. Her skin is slightly pale and she has a slim figure. There are scars from sword and animal cuts on her back and legs. There is a small cut on her right cheek that is only noticeable up close.
Armor/Clothing
Weapons
Twin daggers, Whip, Rapier, Hand crossbow, and Darts
Skills
Isabel is an expert thief, she is skilled at stealth, picking locks, and deception. She is skilled at hand to hand combat and with a variety of bladed weapons. Isabel was gifted with a variety of abilities by the goddess, she is a skilled fighter, but is also a pretty decent mage.

Mirror Images- Isabel can create an illusions of herself that disappears when its touched. Isabel can enhance her mirror images with elemental magic and cause them to do elemental damage when they disappear.

Shadow walk – Isabel is capable of becoming invisible, but only if there is enough mana for her to do so. She enters the realm of shadows and enhances her blades with the magic from the shadow realm.

Illusions- Isabel can create illusions that can affect all senses except for touch.

Fire bolt- A small ball of fire that can be thrown at an enemy

Elemental blade- She can enchant her weapons with elemental energy

Mage hand- She can create a magical hand that does her bidding. It's terrible for combat, but has many out of combat uses.

Spider climb- Allows Isabel to hold onto any solid surface

Lightning bolt- a blast of lightning

Quick step- Isabel is able to move quickly in short bursts. It appears to the untrained eye that she is teleporting, but she is just quicker than most humans can perceive.

Telekinesis- She is capable of moving objects mentally. The larger the object the more mana needed to move it.

Enhanced Senses- Isabel has enhanced senses; her senses are almost at the peak of human capability.

Necrosis- She is capable of striking a target with necrosis causing their organ tissue to start dying.

Poison Kiss- Isabel can poison a target with a single kiss, the longer the kiss the more deadly the poison.

Life drain- She can drain the life out of a target by touching them. This spell can heal her while it kills her sacrifice.

Blood shield- She is capable of creating a spherical shield of blood around herself by using the blood of others or her own.
Blades of blood- She can turn blood into crescent blades that she can control.

Summon voidwalker- She is capable of calling forth a creature from the void. A voidwalker is a shadowy figure that is vicious and hunts down whatever its master wishes it to.

Metamorphosis- By making a sacrifice of blood Isabel is capable of morphing herself into a shade. This form allows her to be inside the physical and spiritual plane. In this form she can move freely, it allows her to pass through solid objects unharmed. If she attacks a target she strikes at their life force not their physical body. This form puts strain on both Isabel's body and mind.
Phobias / Fears
Death, losing her loved ones, mental torture, Not living a life worth something, Her father
Bad Habits / Vices
Isabel has a bad habit of being flirtatious, She steals things that she doesn't need, She doesn't know how to back down from a challenge, She likes to drink, She will often sneak off away from the group.
Best Qualities
Persuasive, Funny, determined, loyal, strong willed, Kind(if you are on her good side)
Worst Qualities
Little bit of a loner, Issues with her father, stubborn, treasure hoarder
Likes
chocolate
Small animals
Children
Confidence
Challenges
Good fights
Dislikes
Stupid questions
Boring conversations
Clingy people
Bitter drinks
Weakness
Goals
Become richer, get her father's approval, Find a partner worth her time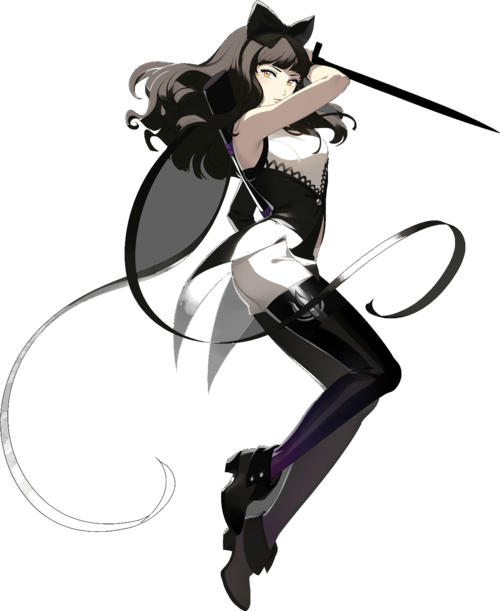 The Feels are real-
I'm Just your Problem
History
Isabel grew up in a royal family. She was the daughter of a lord and had everything she could ever ask for. However, her father never approved of anything she did. She was the first born child and her father always wanted a son. For years Isabel did everything she could to please her father. She learned how to fight, how to ride a horse, and even learned the ways of politics. However, it did nothing to please her father. When her younger brother was born Isabel was basically casted aside. She decided to leave and find a place for she could be happy.

She joined a thief's guild and learned all the tricks of the trade. She grew up to be an amazing thief and a skilled fighter. She eventually stumbled upon an ancient ruin while out on one of her usual adventures. In this ruin she was visited by the goddess and received her blessing. The goddess gave her skills beyond her years and allowed her to make a name for herself. She was joined by others who were also blessed by the goddess, together they were able to face any foe and come out victorious. They faced the darkness and won. When the goddess called upon her for another adventure Isabel was excited to begin.
Hex Code
77618a
Other Important Details
Isabel has a secret teddy bear named Archie. She keeps him in her backpack and would kill anyone who harmed him.