When I Was Born I Was Named~
Baby Stewart.
Nickname~
Call her whatever.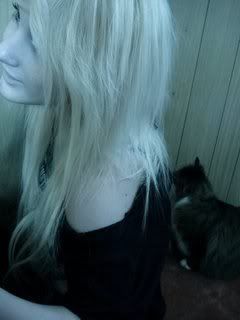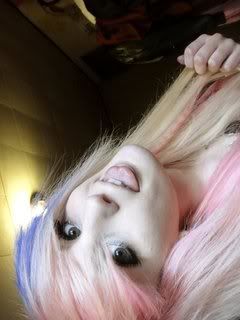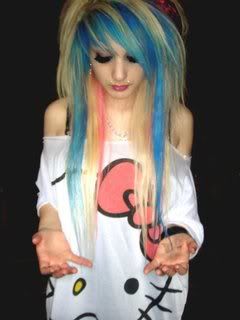 Ethnicity~
Half Irish and Half British.
Birthday~
October 17.
Age~
17.
Room Number~
19.
What I See In The Mirror~
-Normal attire; She tends to kick it in either skinny jeans or a pair of ripped jeans, otherwise she likes sweats. Baby wears big t-shirts or blouses, and almost always wears a hoodie. She accessorizes with multiple different colored bows, hair clips, studded belts, belt buckles, necklaces and bracelets she has multiple piercings, including her tongue, monroe, a nose stud on the right side her ears pierced twice on the bottom with matching gauges and a safety pin stuck through the industrial of either ear and her belly button. She likes to wear makeup a lot, mostly heavy eyeliner on top and light on bottom and dark or light eye shadow depending on what she is wearing. And of course, you can't take off tattoos; just ask her about them, she would love to show them off.
-Body; 5'6, 122 lbs. Hourglass frame. Pale skin.
-Hair; Long, thick, luscious and blonde, she usually keeps it straight, sometimes curling for special occasions. She randomly puts colors in it, purple, blue, pink, turquoise. Right now it's purple and pink.
-Eyes;
Skills/Powers~
Baby has the ability to control minds, and in doing so, she can obviously hear every thought going through your head. She also has the power of pyrokinesis which is to produce fire without it harming her. She is a talented artist and an amateur piercer.
-Tattoos; Love on her left hand and hate on her right, this being because she is right handed...you get the picture.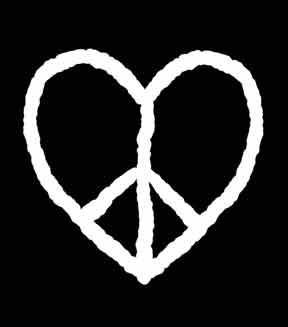 On her left hand.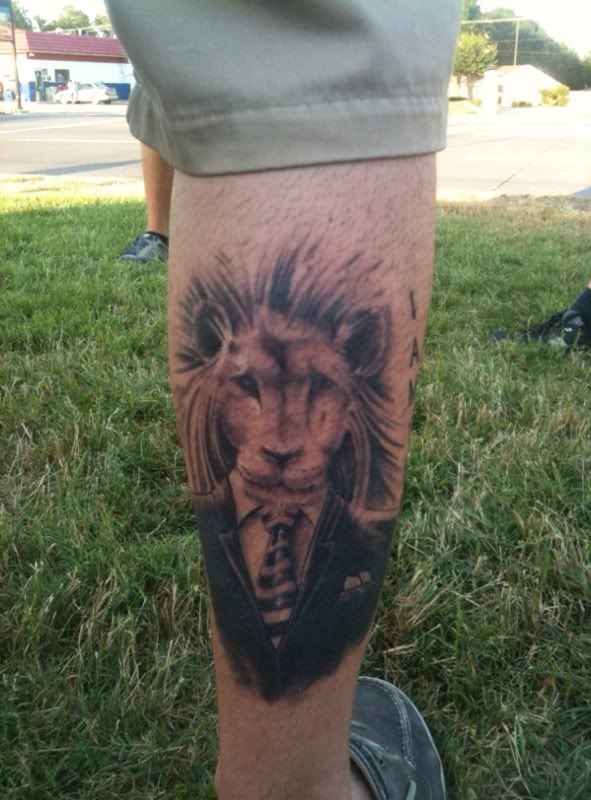 On her right calf.

On her right shoulder.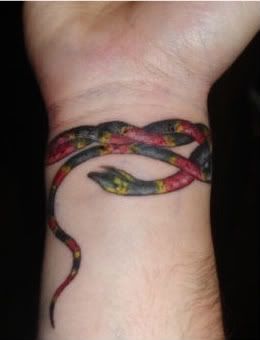 On her right upper arm.

Disorder~
Anti-social, paranoid, bipolar.
Species~
Werewolf.
Phobias/Fears~
She is afraid of being completely alone and she hates the dark. She also hates it when people touch her, it angers her thouroughly.
Bad Habits~
Smoking, having shifty eyes, and chewing on her lips.
Good Qualities~
You can trust Baby with all of your secrets, dreams, and fears and she will keep them all to herself. She is honest and she will tell you exactly how she feels and what she thinks, but at times she can come off too blunt. She is creative and likes to help people out if she is in the mood. She is caring and kind if you are on her good side.
Bad Qualities~
She is blunt, as said before, and can come off as a complete bitch. You just have to get on her good side, first.
Sexual Background~
Straight.
Likes~
Drawing, being in hoodies, sleeping, glaring, scaring people, boys.
Dislikes~
Complete darkness, talking a lot about herself, annoying girls.
History~
Ask her about it.
Other~
She carries around her stuffed animal so she is not completely 'alone' Her name is Charlie but a lot of people confuse it for a boy at first because of the name.