Kim Yung Wook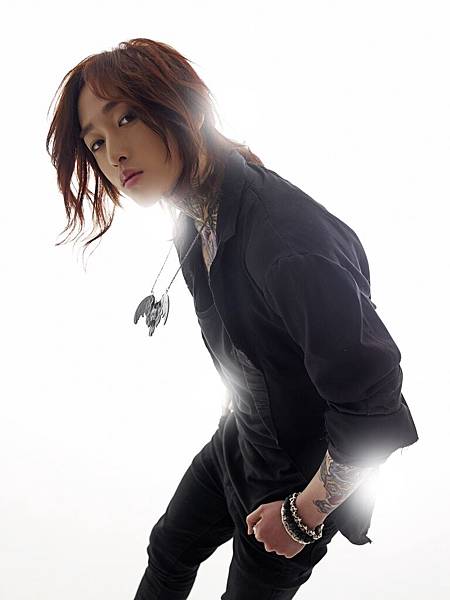 Nickname:
Yuche, means fluid as his shapeshifting is fluid and smooth. He mainly goes by that.
Age:
21
Birthday:
June 21st
Ethnicity:
Korean with some Chinese and American blood in him.
Sexual Background:
Homosexual, but is really clueless about it.
Appearance:
Because he's a shapeshifter, Yuche's appearance changes all the time. He's normal appearance, the one he was born with, goes a little something like this. He's 6'6", honestly, he's 5'2", but he likes to tower over everyone. He weighs 165lbs and that is the truth. His eyes are normally a dark brown, almost black, but he hates it. He transforms it to
this
because it's much more fun. His normal hair is quite long, going to mid-back and is like a chestnut color. It also curls slightly naturally. He actually likes his hair quite a lot, but he's also known to change it a lot like his eyes:
slightly shorter and dark brown
,
thicker and black
,
dark brown and short with a slanted fringe
, and
bright blue and short with bangs right above the eyes
. His built looks skinny at first look because he tends to wear baggy clothes at times, but it's quite the opposite. He's rather muscular and lean, his arms have muscles and has a six pack that'll make girls drool. He has plenty of tattoos, in which he has found out that he can't shift. The tattoos he has are:
on his neck that spreads out on his collarbone
,
left forearm
,
right upper arm
,
right hipbone (Family, Healing, Anguish)
,
mid-back (Strength, Honor, Family)
,
left inner thigh
, and
right ankle
. He doesn't have that many piercings, just one on his
tongue
and his
belly button (Neon Pink and Electric Blue)
. He has gotten plenty of scars over the years, but those he can shift. His clothing style changes a lot though he keeps a certain necklace with him at all times (as seen in the picture). Here are some examples of his fashion sense:
x
l
x
l
x
l
x
l
x
Good Qualities:
Yuche's cheerfulness can brighten up a room anytime. He always all smiles and will listen to anybody who wants to talk. He's very friendly and a real cuddle buddy. He's good at cracking the most corniest jokes that you can't help, but smile. He's pretty smart, but no one really cares.
Bad Qualities:
He can be quite the pervert when he wants to be, but he never calls it because he's quite clueless. Partially forgetful, tell him a secret and he'll forget. He's also naive and can't never tell the difference between enemies and friends even if they're right in front of his face. Gets drunk very easily and then he becomes all giggly and annoying.
Bad Habits:
Major clutz, don't trust him with glass or expensive objects. Usually when the situation turns bad or not the way he wanted, he'll act like he doesn't understand English and can't speak it. He bites his nails frequently. Falling asleep at random times.
Phobias/Fears:
Lightning and thunder, he has to be with someone during storms or he'll freak. Small phobia for heights, but nothing abnormal (he just gets a funny feeling in his stomach).
Likes:
Reading, glasses, sleeping, snacking, listening to music, Korean and Chinese music, tattoos, smiles, shapeshifting (changing his hair color, height, etc.), adorable things, piercings, his muscles, sticking his tongue out at people, and sleeping (yes, there is a reason for it to be listed twice).
Dislikes:
Some types of American cultures, smoking, alcohol (can't hold his liquor), frowns, staying awake, not blinking, anxiety, roller coasters, being alone at night, and blood.
Disorder:
Narcolepsy and also suffers Chorea (in which he taps his fingers and feet all the time and he blinks a little more than normal) and just a bit of Hypersexuality (which increases sexual urges or sexual activity, though this only happens during the night, once a week, but don't worry, they keep him locked in his room when this happens as he never recalls what happens that next morning).
Species:
Shapeshifter
Skills/Powers:
He can transform into mostly everything except inanimate objects. He change his appearance, colors, etc. As far as with animals, he likes to change into foxes. So far, he can't shift his fangs and tattoos. When he does big transformations (like completely changing his body to another person or animal), he gets light headed and really hungry. Of course, he'll fall asleep too. He can keep up his shifting for a long time.
Room Number:
30
History:
Much of it is unknown as Yuche can't remember it most of the time.
Other:
Has
fangs
that can't transform either.