Name:Cralix Grey
Age: 19
Race: Human
Gender: Male
Class: Rogue.
Appearance: A 6 foot build, his body is covered in lean muscle and he weighs about 180 pounds. He's a man of boyish looks, with a charming crooked smile and deep green, penetrating eyes. His chin is stubbled and his hair is shaggy and unkempt, dark brown. He's a modestly handsome man.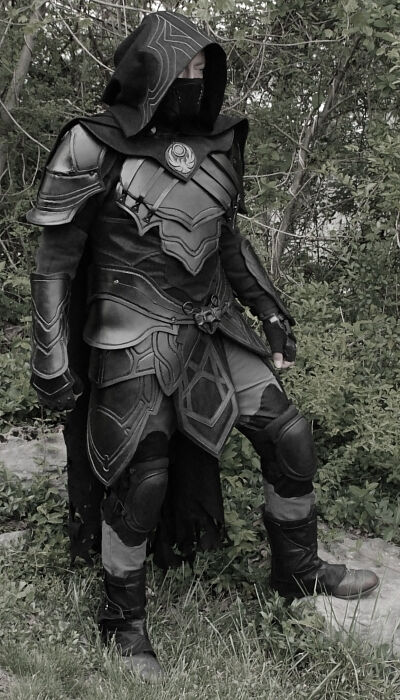 Equipment: Leather armour. Leather gloves and wrist guards. Leather trousers and boots. Dark green cloak and brown clothe hood and lower facial mask. Two swords of medium length, the blades being about 20 inches. Dagger at his belt.
Personality: He's witty and charming for the most part. Trying to be mannerly as best he can. He values courage and respect and has a strong morale standing. He's a bit of an anti-hero. His determination and willpower contribute to his ability to stun a person. In his mind he'd rather die than sit around long enough for people to know he allowed himself to fail. Despite all that, social situations make him uncomfortable. He's short tempered and he struggles with anger.
Skills: He has amazing skills in the use of blades. He's extremely agile and quick. His renown comes from tavern brawls however. He shines in hand-to-hand. His state of mind, ultimatley allows him to exceed expectations in combat and against undefeatable odds.
History: N/A