In the year 2113, the earth's creatures have evolved, they have grown smarter,faster and stronger. The Humans have grown the most, Some have gained super human abilities. and that is where the true problem beings. In Italy, there is a war between two rival gangs known as the Sun and Lunar gang, because one gang rules the day and the other rules the night, they two gangs only meet at sundown. and when they meet the battles always lead to unnecessary casualties, but the government can do nothing,because these two powerful gangs run the government.
This story is about the war between these two gangs, and also about how your character fits into it all the madness.
Character sheet
Name: (First name is fine)
age: (15-40)
Gender:
powers: ( This is only if your character is one of the humans who got powers)
special skills: (what your character is good at.)
Equipment: ( What they care with them always.)
Gang: (Which gang your in)
Role: (Role in the gang)
Appearance:
( There is no personality and Bio for a reason, I want you to show them in the rp, the way you show a Bio could be by having a flash back, or talking to another character your character knows about your past, makes it much more interesting.)
Roles in each gang
Leader: (only 1 per gang.)
Spouse of the leader: (only 1 per gang)
Children of Leader: ( No more than three please)
High council: ( a group of advisers for the leader, they decide when to go to war. and punishments for those who break gang rules.) ( No more than four )
Elite guard: ( high class soldiers that guard the leader and trainers for new soldiers) ( No more than three)
Soldiers: ( The grunts, they do most of the gang vs gang fighting.) (No limit)
Servants: ( butlers, maids, chef,etc) ( No limit)
Rules
1. Swearing- I don't care about swearing, just don't go over board.
2. Romance- yes, there will be romance, but keep it PG-16 and under. so if your characters spend the night together, leave it to the imagination what happens.
3. Violence- there will be violence and I don't care about blood and things like that, in fact I encourage you to be creative when doing violent scenes. just don't go psycho, please.
4. Gm's- I am the Gm and Dragon_Pirate is my Co-Gm, so please don't argue with us, if you feel that something isn't right or you want to voice your opinion, just pm me an be calm about it, if you aren't I will just ignore you.
5. OOC and IC- Use the OOC to talk to each other not the IC, if you talk in the IC make sure it's only to make something clear about your post and nothing else please.
6. Posting- Please wait till after at least two or three people post before you post again. this is to make sure everyone stays interested and don't get lost . Only Gm's can post before two or three people post because it is more than likely progressing the story.
7. Characters- You can have as many characters as you can handle. but you can't have two characters with the same role.
8. Have fun- this Rp is supposed to be fun for everyone, so please just enjoy yourself.
9.other rules- just don't do something that would ruin the fun of the rp for everyone.
OOC:
http://www.roleplaygateway.com/dom-contro-luna-t43369.html
7 posts here • Page 1 of 1
7 posts here • Page 1 of 1
Arcs are bundles of posts that you can organize on your own. They're useful for telling a story that might span long periods of time or space.
There are no arcs in this roleplay.
There are no quests in this roleplay.
Here's the current leaderboard.
There are no groups in this roleplay!
Welcome home, Promethean. Here, you can manage your universe.
Arcs are bundles of posts from any location, allowing you to easily capture sub-plots which might be spread out across multiple locations.
You can create Quests with various rewards, encouraging your players to engage with specific plot lines.
Settings are the backdrop for the characters in your universe, giving meaning and context to their existence. By creating a number of well-written locations, you can organize your universe into areas and regions.
Navigation
While not required, locations can be organized onto a map. More information soon!
There are no groups in this roleplay!
By creating Collectibles, you can reward your players with unique items that accentuate their character sheets.
Once an Item has been created, it can be spawned in the IC using /spawn Item Name (case-sensitive, as usual) — this can be followed with /take Item Name to retrieve the item into the current character's inventory.
Give your Universe life by adding a Mob, which are auto-replenishing NPCs your players can interact with. Useful for some quick hack-and-slash fun!
Mobs can be automated spawns, like rats and bats, or full-on NPCs complete with conversation menus. Use them to enhance your player experience!
Current Mobs
No mobs have been created yet.
Locations where Mobs and Items might appear.
You can schedule events for your players to create notifications and schedule times for everyone to plan around.
Add and remove other people from your Universe.
The Forge
Use your INK to craft new artifacts in Dom Contro Luna (Sun Vs Moon). Once created, Items cannot be changed, but they can be bought and sold in the marketplace.
Notable Items
No items have been created yet!
The Market
Buy, sell, and even craft your own items in this universe.
Market Data

Market conditions are unknown. Use caution when trading.

Quick Buy (Items Most Recently Listed for Sale)
The home to both the Lunar and Sun gang, and the stage for all their wars
The hideout for the Lunar gang
The hideout for the sun gang
Discussions
Topics

Replies
Views

Last post
Most recent OOC posts in Dom Contro Luna (Sun Vs Moon)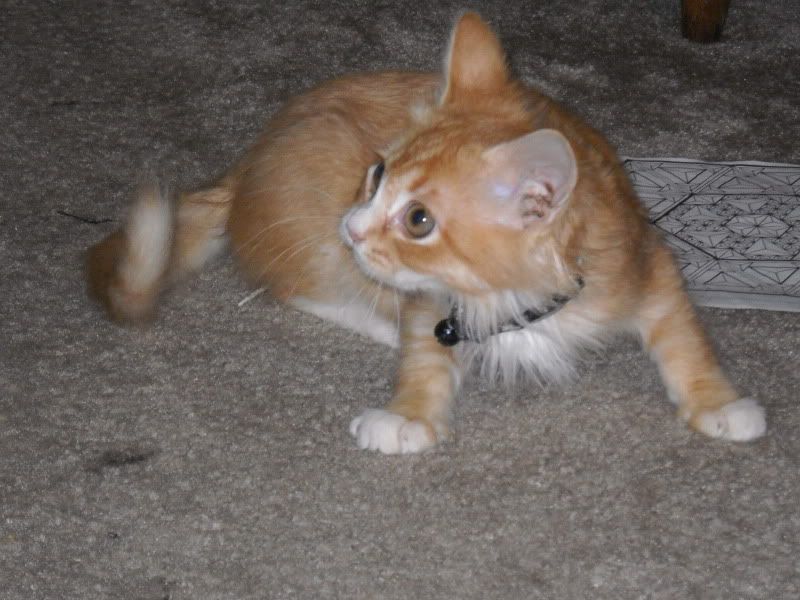 My handsome kitty Redbeard. This was in October. He was two, maybe three months old. We was abandoned by our old neighbors when they left. The vet said he was malnourished and wouldn't get much bigger then that. PSH!
Three months ago, Posing for camera. He was hunting a bumblebee on my window until I put the camera up.
lol, now i have to find a good one.
I'm not touching any body bags!!
idk, that was the point. I found it under funny quotes and don't understand how it was funny.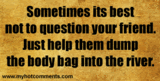 what was that supposed to be?
That's not funny. :P lol I'm kidding.
...
tell me that's not funny
*bump*
*bump*

I hope everyone likes this rp, I think it's a good idea, but hopefully no one just passes it up with out even thinking about it.