Jay 'Blah' Beatson
"Just call me 'Blah', just like everyone else does.."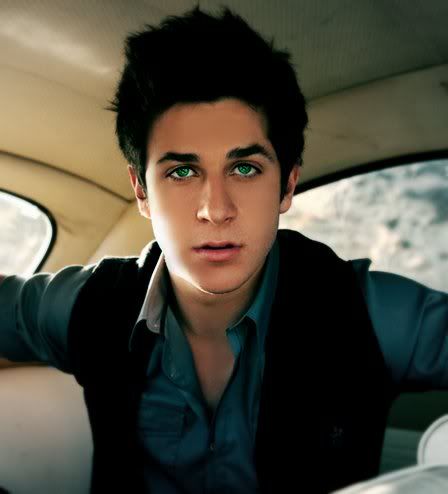 Age
"My age? Well wouldn't you like to know?"
17
Role
"I get called 'Blah' a lot, apparently it's because everything that comes out of my mouth, sounds like 'Blah Blah Blah'
The nerve of some people..."
The Chatterbox
Gender
"Are you trying to insult me? Or making an excuse, just so you can get in my pants?"
Male
Favourite Pass time
The next Justin Bieber right here...Erm...
Anything to do with Performing Arts
Partner
"Does music count?"
None
Personality
"I'll try not to babble on...Promise!"
Jay loves to talk. Unfortunately as a result, it has become very hard for him to stop talking. Even when he wants to keep quiet, something in his head urges him to open his mouth, and let words flow out like a waterfall. To most people, he is annoying. Most of the things that come out of his mouth are pointless to pay attention to, as whenever he gets the opportunity, he will make a conversation (mostly just including himself) about anything. As a result, many people around him, can't take more than five minutes putting up with his voice. Loud and ignorant to many things that go on around him, Jay isn't the one to care about other people's opinions...Much. He can put up with a load of insults, and pratically takes everything as a joke, which might explain why
The Relative
doesn't really mind him when he babbles on. He enjoys asking questions as he always has time to learn something new, and has a habbit of talking to himself and expressing his thoughts outloud.
Jay also tends to mimic other people's voices, and thanks to much practise, he has become very good at doing so. He mostly does this when he's talking to himself, just so he can convince his thoughts that he's talking to another person. Using obsession for performing arts, Jay usually see's life as one big set, causing him to take on various 'roles' that his mind makes up.
Crush/Relationship Status
"My crush? Woah. I wonder why you're asking me? Oh..I've got it! You have a crush on me! Awh, don't get all shy now."
None at the moment.
What's your gift?
Awareness: Senses can never be damaged. This means that if Jay was to suddenly stare at the sun, he wouldn't become blinded. But like any other person, he can't look at bright things for too long as it causes irritation.
Power
"Powers? What powers? Am...Am i Superman?"
Sound manipulation: Meaning that Jay has power over anything to do with sound, such as music and speech, and is able to amplify them to very high levels. Jay can create and modify sound waves to mimic, intensify, hush, and distort, as well warp, strengthen, echo, speed up, and slow down sound. The sound waves can be tuned to very destructive levels. He can manipulate sound with his mouth, as well as his hands (From claps and clicking by the fingers.) as it doesn't matter how quiet or loud something may be.
Weakness
"As if i'd tell you that."
~Can easily hurt those around him.
~When using his voice, it can prove to be painful.
~Anything that can reflect sound, can reflect Jay's powers also.
~Anything that prevents sound, makes Jay useless.
~Jay must be able to hear things, in order to manipulate sound. If ears are covered, he won't be able to do a thing.
~Is afraid of losing his voice.
~He dislikes silence.
Appearance Description
"Just look at this style. Blows you away, doesn't it?"
Jay takes great care of his trainers. If somebody were to step on one of them, he wouldn't get mad, instead he'd just 'inform' the person about uninteresting facts about his footwear. His shoes are truely important to him, which can explain why he spends the most amount of money on the newest pair of Converse. He always colour co-ordinates, so if he were to wear a orange t-shirt, he would wear matching colour footwear and then something to match the colour of his jeans.
But Jay isn't all about Fashion, so he doesn't really care about what he wears, unless it's on his feet. He stands at 6'0ft tall and his body is fairly built. His eye colour is an unusual emerald green shade, catching the casual second glance from people, as they peer into his eyes. Nothing is strange about his hair, the casual darkish-brown colour is pretty much all that can be said about it.
What were you doing at the Party?
"The Party? What Party?"
It's strange how quiet Jay can become once he's drunk. Being the fool that he is, Jay was busy feeling the buzz of the party. With lazor lights flying everywhere, and music blasting so loud that you hard to literally scream to be heard, and even then, it would sound like a whisper. From one drink to another, thanks to the constant peer preasure, Jay found himself trying his luck with any other girl that happened to be dancing nearby. It came to the point where he came close to claiming a kiss, until the rush of drinks finally faught back. With the taste of vomit crawling up his tongue, Jay rushed outside to unleash the alcohol that didn't settle well in his stomach.
After creating a puddle of sick, and continuously wishing that he had never agreed to one more drink, a ear-ripping sound rained down from the sky. It is then, that he gazed upon a blinding light.
Other
"Nope, nadda, nothing, i'm all done."
Don't blame the Party
Oh put your drink back up, put your smile on
as they know bad luck never last long
don't blame the party yeah, yeah yeah
oh turn the beat back up, turn the lights on
I know it's so dark at the bottom
don't blame the party yeah, yeah yeah
don't blame the party yeah, yeah yeah
don't blame the party yeah, yeah yeah