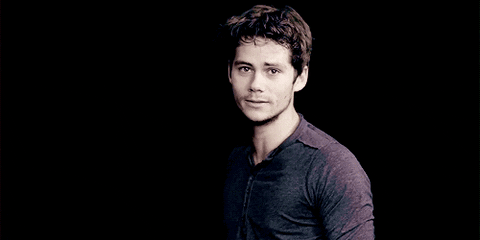 "It's better not to think than to be left alone to my thoughts"
---
---
|Name|
Ethan Clark Alexander

|Nickname(s)|
Clark || most people; accepted

|Age|
September 12th || Virgo
21 || Twenty-One

|Race|
Caucasian || 1/2 British & 1/2 Dutch

|Gender|
Cis Male

|Sexual Orientation|
Homosexual || family doesn't know
---
---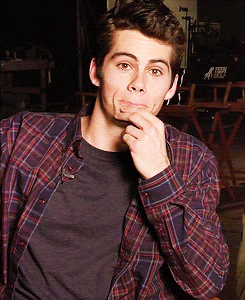 |Appearance|
Ethan is very casual. He prefers to be comfortable above everything else. His outfit usually involves flannels, hoodies, t-shirts, and anything else he can just throw on. Ethan tries to avoid eyes on him, so he never dresses up if he can help it. However, when he is forced to attend gatherings for his parents, he cleans up nice. He has a signature black and white suit with a sleek tie and leather shoes. He prefers to never have to wear it and only reserves it for emergencies. Depending on the day, he may wear his contacts over his glasses. Underneath the baggy clothes is a tall, lean figure. He stands at about 5'11" and virtually is only skin, bone, and muscle. Under the beanie, is shaggy, brown hair that he can't seem to keep neat. He usually just covers it or lets it do whatever he wants. He has a smile to die for that makes his eyes chocolate brown eyes light up. Overall Ethan doesn't look like a complete mess, but he isn't really trying either.

---
---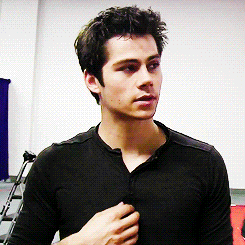 |Personality|
A lot of Ethan's personality is centered around the sheer fact that he was diagnosed with Panic Disorder. His overthinks and overanalyzes every situation. Despite how small and irrelevant the situation to everyone else, Ethan is intensely thinking about it. Unfortunately, those thoughts are never pleasant. They are generally negative and make it seem like the end of the world is near. Ethan has attempted positive thinking and although it works for a while, he usually ends back up in the negative. Unfortunately he cannot keep his negativity to himself and most people deem him pessimistic. Despite his condition, he is friendly. He tries to make friends and put his trust in people, despite how hard it is to do so. On top of all this, he attempts to please other people. He stresses over how people's emotions about him and the situation they may be in together. Ethan may not be happy in his own life, but he tries to make others better no matter what it takes. He has been in toxic friendships and relationships because of this flaw in his friendliness. Ethan is also non-confrontational. No matter how angry he gets, he refuses to fight with anyone. He doesn't raise his voice or even defend himself if he is being targeted. Clark prefers to runaway and just avoid the situation entirely. Although not the healthiest way to live, its all he knows. When he is on his medications, Ethan is more friendly and, more or less, optimistic. He can be more pleasant to be around. But there are some situations where meds aren't enough.

---
---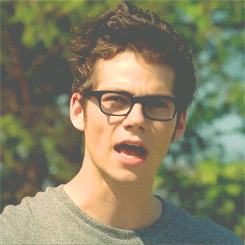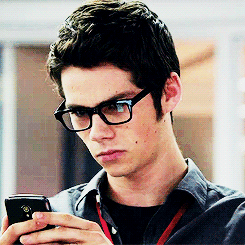 |History|
Twenty-two years ago, Maria and Thomas Alexander were at a point in their lives where they were ready for children. After a year of trying, Maria finally got pregnant and nine months gave birth to a healthy baby boy. The couple decided they were satisfied with just one child and showered this child in love. As an only child, he was given attention, unconditional love, and anything he wanted. Everyone called him cute and just wanted to hold him and be around him. He was the pride and joy of Mr and Mrs Alexander. They brought him to every function and every event. All the co-workers were in love with him and showered him in gifts whenever he was around. But all of that stopped when he was thirteen.

When he was thirteen years old, the voice arrived. Not just any voice, it was his own voice. His own voice contradicting and questioning everything he did. It made the simplest decision seem as though there was no correct answer and either choice was a bad one. Ethan did not know where the voice and thoughts came from. He did not know how to get rid of them. He did not know how to bring it up to his parents. All he knew is that he couldn't function. His thoughts were running a hundred miles an hour and all of them stressing him out over small things. The thoughts were changing him. He was no longer the happy go lucky kid that The Alexanders would show up. He was scared and nervous about everything. His parents found out about his problem when he had a panic attack in the middle of an office party. Everyone was out to get him, hurt him, and he had to get away. After embarrassing himself and being taken to the ER, he was referred to a child psychologist. At thirteen, Clark figured out when Panic Disorder meant.

His high school years weren't a fun time. He was stressed about everything. Relationships, grades, friendships, sports, college applications, etc. He had a medication to help with his thoughts, but it didn't make them completely go away. It just made it easier to calm down. During this time, he also was forced to see a therapist due to the self-inflicted cuts that his parents noticed. He meets with her and talks about his day and ends up confessing something that Ethan did not mean to bring forward. It was how he found out he was homosexual. Ethan has only come out to the therapist. His parents are devoted Catholics and his thoughts made sure that he knew how awful of an idea it would be to tell his parents as did the new cuts on his arms.

Clark is twenty-one now. He has a better grip of his condition. He has a stronger medication and attends therapy twice a week. He graduated from college with a degree in education. Currently, he is a first-grade school teacher. It is a low-stress environment and doesn't trigger any problems. Ethan lives on his own, but his parents are still a big influence in his life. They still want him to attend events and parties as a special guest. His parents are respectable business owners and he would rather not ruin their reputation by not showing up. Ethan still hasn't told his parents that he is a homosexual and he doesn't plan on it any time soon. At the moment, he is fine with how things are going with his life. He does have the occasional breakdowns, but he deals with it better.
---
---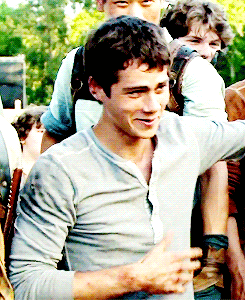 |Face Claim|
Dylan O'Brien

|Dialogue Color Code|
#FFAC33

|Writer|
Simple_Imperfections