---
---
---
---
---
---
---
---
---
---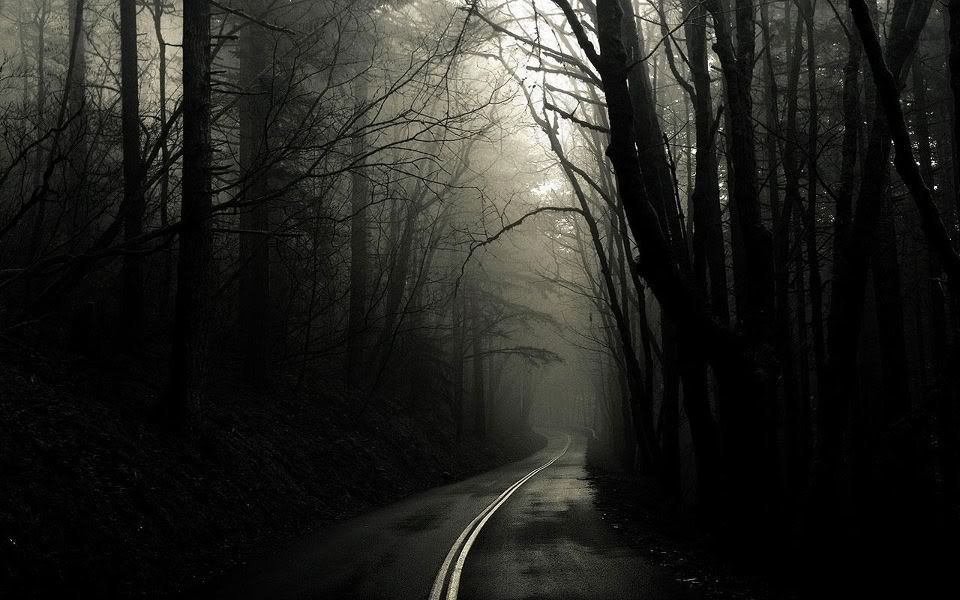 ---
---
---
---
---
---
People die. It happens all the time, millions each day. Just...gone. And poof. They've vanished forever into the ever present abyss of nothingness. Their carbon atoms go on to be carbon atoms elsewhere. Every bit of a person's body is recycled. To some, that's a comforting thought. Death is death, and death is the end to all. To others, well, many prefer to believe that even though their bodies eventually crumble into dust, their consciousnesses will live on forever, preferably in some holy afterlife of sorts. Neither of these ideas are true. In fact, Death is a rather curious occurrence. For Death isn't Death at all, not in the most people view it. Death is a rather infernal place rather than state of being. A slow torturous process where those that enter slowly lose every memory of their previous life until their soul finally withers away like a flower that has never tasted water. Sometimes, though, the keepers of Death's Garden stop appreciating their work. After all, it must get boring, watching souls wither and nothing else all day (if the human concept of time existed in Death's Garden, which it does not). And sometimes, they play games to keep themselves from going off the deep end. A simple game of hide and seek.

Several recently deceased young adults awaken. Which in and of itself is a bit of a surprise, since awakening is not quite something one expects to once they've died. What's more surprising is that they're promptly told they've been selected for a chance to win a second shot at life. Presently, their human bodies lie in hospital beds, in comas, as their families or friends, or perhaps no one, hope for them to wake up. And they can. All they have to do is win a game of hide and seek. But this game has rules. An upped anti, if you will. Firstly, there simply must be danger. This will be in the form of the half-gone souls that prey on the souls of those that still hold a connection to life. Secondly, only a limited number of people may win. Thirdly, the souls are only connected to life by a thin thread. If this thread is to be snapped, all hopes to win are lost. Snapping may occur in a number of ways. See, each person holds on them a prized possession from their life. If this item is lost, destroyed, or otherwise misplaced, the thread will break. Fourthly, any means of attempting to win are acceptable. Allegiances may be formed, sabotage may be attempted. The goal is simple. Find the keeper. This is a more difficult task than one may imagine, considering there are four of them, each with their own deadly ability, and only one that holds the key to returning to the world of the living.

Good luck.


---
---
---
---
Name||Age (20-25)||Gender||Face Claim||Cause of Death||Status (Open, Taken, etc.)

Kai Tarion||22||Nonbinary (DFAB)||Benthe De Vries||Car Accident||Taken



Adam Malwark||20||Male||James McAvoy||Suicide||Taken



Julian Gray||23||Male||Ben Barnes||Mugging Gone Wrong||Taken



Riley Jenkins||24||Male||Matthew Gray Gubler||Sudden Illness||Taken



Evan Underwood||24||Male||Sam Claflin||Cancer||Taken



Grace Avery||19||Female||Tamzin Merchant||Unfortunate Accident||Taken



Hazel Von Pellum||23||Female||Deborah Ann Woll||Murder, A Crime of Passion||Taken


---
---
---
---
---
---
---
---


Hello! These are the rules here. Please be sure to read through them! Mostly, it's just basic rules. Nothing you haven't seen before. Stuff like, no drama OOC, even though I'm sure everyone here is super chill and not the kind to start that stuff. And how this is a literate RP, so each post should be at least 300 words with proper grammar and such. Or even absence, and how if you're going to be gone from here for more than a week, please notify either in the OOC or me personally by PM. Don't leave us hanging, man! Also how any reservations made will last two days for you to get at least a quarter of a WIP in, and they should be completely completed within the week. Character sheet wise, I do have a template you can use, but if you have a favorite template you prefer to use, that would work great! The only thing I'll say is that the character sheet should include personality, history, likes and dislikes, basic information, and anything you'd like to put in there. Passwords are a thing, yeah? Tell me your most feared way of dying when reserving. Try not to make the password too obvious though. Nothing like "I'm really scared of dying by ---". Be kinda subtle about it, so that people who haven't read this don't know what it is right off the bat. Face claim wise, be sure to make them age appropriate. I reserve the right to decline a face claim if I feel they are way too far in either direction to achieve the desired age. I would like to keep things at eight writers tops, but each writer is more than welcome to take on more than one character! Just remember, that some characters should die within the roleplay. Also, if you become inactive for more than a week and a half without notice, a vote will be conducted on how to proceed with your characters. This is mainly a dark roleplay, meaning anything romance and stuff is completely welcome! Just be sure not to make it the focus of anything. It should be more background, just to spice things up a bit. The primary focus should be the plot, and the dark betrayals and actions that will inevitably come with it. Given that I would like to keep this at a maximum of eight writers, I will allow people to compete for roles. I'd rather only do this once all the roles have already been reserved though. If you really want a specific cause of death, we can work something out. I'd like to keep males and females fairly equal, so if I feel there are far too many female applications, I will cap female applications.That should be about it, I think. Thanks for reading!
Taking place in...
Arcs are bundles of posts that you can organize on your own. They're useful for telling a story that might span long periods of time or space.
There are no arcs in this roleplay.
There are no quests in this roleplay.
Here's the current leaderboard.
There are no groups in this roleplay!
Welcome home, Promethean. Here, you can manage your universe.
Arcs are bundles of posts from any location, allowing you to easily capture sub-plots which might be spread out across multiple locations.
You can create Quests with various rewards, encouraging your players to engage with specific plot lines.
Settings are the backdrop for the characters in your universe, giving meaning and context to their existence. By creating a number of well-written locations, you can organize your universe into areas and regions.
Navigation
While not required, locations can be organized onto a map. More information soon!
There are no groups in this roleplay!
By creating Collectibles, you can reward your players with unique items that accentuate their character sheets.
Once an Item has been created, it can be spawned in the IC using /spawn Item Name (case-sensitive, as usual) — this can be followed with /take Item Name to retrieve the item into the current character's inventory.
Give your Universe life by adding a Mob, which are auto-replenishing NPCs your players can interact with. Useful for some quick hack-and-slash fun!
Mobs can be automated spawns, like rats and bats, or full-on NPCs complete with conversation menus. Use them to enhance your player experience!
Current Mobs
No mobs have been created yet.
Locations where Mobs and Items might appear.
You can schedule events for your players to create notifications and schedule times for everyone to plan around.
Add and remove other people from your Universe.
Orphanage
By marking a character as abandoned, you can offer them to your players as pre-made character sheets.
"I lie to cover up your ugly reality"
"Of course. I get the balls to kill myself, and now this? Fuck this."
The Forge
Use your INK to craft new artifacts in Doubt Thou the Stars are Fire. Once created, Items cannot be changed, but they can be bought and sold in the marketplace.
Notable Items
No items have been created yet!
The Market
Buy, sell, and even craft your own items in this universe.
Market Data

Market conditions are unknown. Use caution when trading.

Quick Buy (Items Most Recently Listed for Sale)
None
Discussions
Topics

Replies
Views

Last post
Most recent OOC posts in Doubt Thou the Stars are Fire
There have been no posts in the OOC topic for this roleplay!