---
Welcome to Douryon Academy, school to those who possess the most bizarre talents and abilities, people of all different shapes, sizes and races. This is a place of education, where people come to develop their abilities and work towards their goals of power and control. Everyone is accepted but whether or not you're permitted to stay throughout the year is dependant on your performance in class and overall behaviour. If you're not improving, there's no point in you attending the school at all now, is there?
---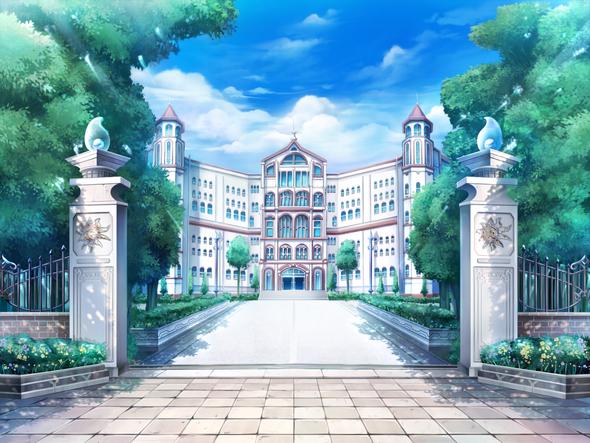 ---
---


+ Vampires are able to go out in and be exposed to sunlight, and do not sparkle, however too much direct sunlight (say, over 4 hours) will cause them to come out in a rash.

+ Some possess extraordinary abilities, the majority of which being centred around the mind and/or shadows, depending generally on who they are.

+ Not all vampires have pale white skin and red eyes. They can be olive, fair or dark skinned, with any colour of hair eyes, and not all have to be stunningly beautiful.

+ Some Vampires can go back to thousands of years ago, and others might only be eighteen, or a newly-turned youngling.

+ Requires invitation before they are able to enter the home/room of another person/student. The same does not go for classrooms, and they must leave if asked.

+ Can live off of fake blood, animal blood or even the blood of another vampire if need be.


---


+ A witch doesn't always have to be a woman.

+ Nor are they sickly green with giant noses covered in warts. If you wish to stick to stereotypes, that is perfectly fine by me, but I'd like to have some creativity and variation.

+ Witches' powers vary. Some are elementalists, others are necromancers, and so and so forth. A witch can have any style of ability so long as it is centred around magic.

+ Witches usually work as sort of side characters to Vampires, Demons, Werewolves, Angels and Fae.

+ Their blood is certainly the most delicious to Vampires and Demons, making them out to be targets.


---


+ A Fae's abilities are centred mainly around nature, animals and things along those lines, and one Fae can have several abilities at one time.

+ One of their natural abilities is invisibility, as they can choose whether or not they want to be seen by the eyes of humans and supernatural creatures.

+ They are weakened by iron and healed by water and sunlight.

+ Fae are unable to lie, 'else they risk suffocation as their throats will shut.

+ Are usually quite curious, playful and flirtatious creatures, even the males.

+ They have a habit of walking around unclothed.


---


+ Can change either once every full moon and be moderately powerful on the days in between, or can shift whenever they please and be increasingly more powerful on the night of the full moon.

+ Each character has a Lycan form at least somewhat similar to their human form.

+ Are violently allergic to silver and wolfsbane.

+ Their speed outmatches that of a Vampire but they're considerably weaker.

+ Can shift fully or partially, depending on the type of Lycanthrope.

+ Lycanthrope characters usually have an uncontrollable rage.


---


+ Usually have a second form but it's completely your choice.

+ Don't require blood in order to survive, but if no blood is required to live then they must drain auras, suck souls and other stereotypical stuff.

+ Have naturally enhanced senses and physical attributes.

+ Their weakness is mainly holy water and, much like vampires, are weakened by too many hours of direct sunlight.

+ Usually they focus their powers around darkness, shadows, the manipulation of things and pretty much just things alone those lines.


---


+ There are two types of Angel; the Angels of darkness and the Angels of light. Your character can be either light, dark, or a mixture of the two.

+ Fallen Angels centre their power around dark energy, Angels of Light centre their powers around light energy, and mixtures of the two are both light and dark.

+ It is said that Angels of both Light and Dark energy are the most powerful Angels known to Supernaturals.

+ Again, appearances and personalities can vary, as with any other race. Be creative.


---
Taking place in...
0 posts here • Page 1 of 1
0 posts here • Page 1 of 1
Arcs are bundles of posts that you can organize on your own. They're useful for telling a story that might span long periods of time or space.
There are no arcs in this roleplay.
There are no quests in this roleplay.
Here's the current leaderboard.
There are no groups in this roleplay!
Welcome home, Promethean. Here, you can manage your universe.
Arcs are bundles of posts from any location, allowing you to easily capture sub-plots which might be spread out across multiple locations.
You can create Quests with various rewards, encouraging your players to engage with specific plot lines.
Settings are the backdrop for the characters in your universe, giving meaning and context to their existence. By creating a number of well-written locations, you can organize your universe into areas and regions.
Navigation
While not required, locations can be organized onto a map. More information soon!
There are no groups in this roleplay!
By creating Collectibles, you can reward your players with unique items that accentuate their character sheets.
Once an Item has been created, it can be spawned in the IC using /spawn Item Name (case-sensitive, as usual) — this can be followed with /take Item Name to retrieve the item into the current character's inventory.
Give your Universe life by adding a Mob, which are auto-replenishing NPCs your players can interact with. Useful for some quick hack-and-slash fun!
Mobs can be automated spawns, like rats and bats, or full-on NPCs complete with conversation menus. Use them to enhance your player experience!
Current Mobs
No mobs have been created yet.
Locations where Mobs and Items might appear.
You can schedule events for your players to create notifications and schedule times for everyone to plan around.
Add and remove other people from your Universe.
The Forge
Use your INK to craft new artifacts in Douryon Academy; First Year.. Once created, Items cannot be changed, but they can be bought and sold in the marketplace.
Notable Items
No items have been created yet!
The Market
Buy, sell, and even craft your own items in this universe.
Market Data

Market conditions are unknown. Use caution when trading.

Quick Buy (Items Most Recently Listed for Sale)
Newest
"Those who have never made any mistakes are the ones who have never tried anything new."
Trending
"Those who have never made any mistakes are the ones who have never tried anything new."
Most Followed
"Those who have never made any mistakes are the ones who have never tried anything new."
None
Discussions
Topics

Replies
Views

Last post
Most recent OOC posts in Douryon Academy; First Year.
There have been no posts in the OOC topic for this roleplay!