---
---
---
---
---
---
|Name|
Grace Eddington


|Nickname|
Gracie


|Age|
20


|Sexuality|
Straight


|Gender|
Female

|Face Claim|
Lizzie Brochere
---
---
---
---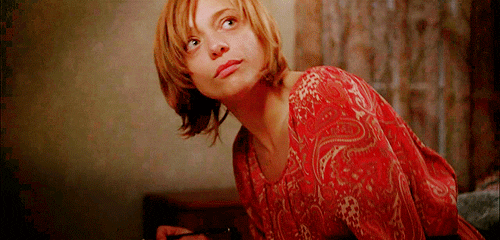 |Hair|
Chestnut-Reddish-Brown
|Eyes|
Hazel

|Height and Weight|
5'2 & 112 lbs


|In Depth|
Grace is a small thin girl. Most of her hair is a middle cut and a bit uneven. She is small and not that tall. She has hazel eyes and not much else, she wears whatever clothes she can wear really.
---
---
---
---

|Personality|
Grace really is a loner. She is okay with people. But she likes to be in her own world. She has a bit of claustrophobia and anxiety with people. She freaks out sometimes and can't help it. She is a kind person if you can get to her. She normally is on her own and likes it that way. Has a French Accent

|Likes|
❤Smoking
❤Writing
❤Drinking
❤Dancing
❤Being alone
❤Her Imagination
❤Creativity


|Dislikes|

✘Being alone
✘Her Fears
✘Her Dreams
✘Her Nightmares


---
---

[center]
---
---
[font=garamond]
Grace was born to her parents in France. She was never really a normal kid. Her parents thought she was a little nutty because her imagination was wild. A swing could make her feel like she was an airplane flying. Whenever she was with a person she could picture an entire story just off their charestics and life. She loved writing and reading and once she learnt she asked her parents for a type writer. At the time she was not allowed computers and this was amazing.
She was bullied in school for her creativity and imagination and she hated on herself. Very,very much. And with that she became a loner. She didn't hang out with people, she was allowed a computer and stayed up all night writing. Imagination taking her places where she didn't have to cry. Where she could eat and be happy. She would enter short story contests write stories online. And she wanted more. She wanted to be with people.
But she began to get anxiety and panic attacks. She would freak out if her parents spent to much time with her. And so she decided at 18 she would move. She lived somewhere for a while but they closed down and with that she moved to her current residence and she likes the peace. She will sometimes try to get out there but she doesn't see that happening much as she is who she is. Hoping one day her books and blogs will be something great.
---
---
[/center][/font]