Name: Lucas Narmolanya
Age: 32
Race: Dalish Elf
Height, Weight, and Build: 6'0" 165 ILBS. Lithe, Well-toned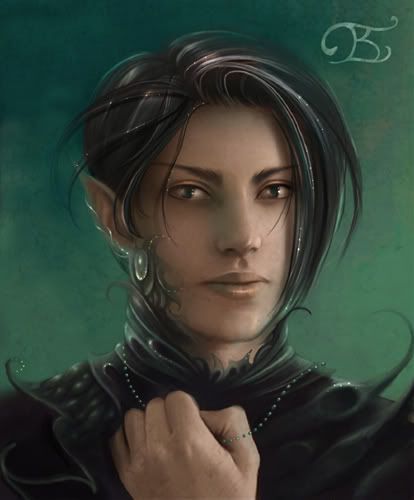 Class: Rogue [Assassin]
Weapon Style: Dual Wield [Vigilance and an ornate Dalish Longsword]
Personality: He's calm in the most tense situation, though he isn't above joking around, though even in tense situation his sarcastic swagger is a thing of amazement; he faced down darkspawn hordes and the archdemon and still has not lost his ability to make a joke about any dark situation he's in
Nation of Origin: He was born amongst the Dalish so he has no real home.
Skills: story-telling, singing, cooking, hunting, lock-picking
Background: born amongst the traveling Dalish, he was raised as a hunter; though normally a hunter was profession with a bow; He chose twin swords. Thus he was always stood out amongst his clan-mates. The dreaded day where he and a Clansman went into a cave, the found a mirror from ages past; and before he knew it he blacked out. His friend was gone and he had been bed-ridden for several days. Thus the arrival of the grey warden Duncan, the Shem that saved him and offered him his place amongst the wardens. Where he resides now.