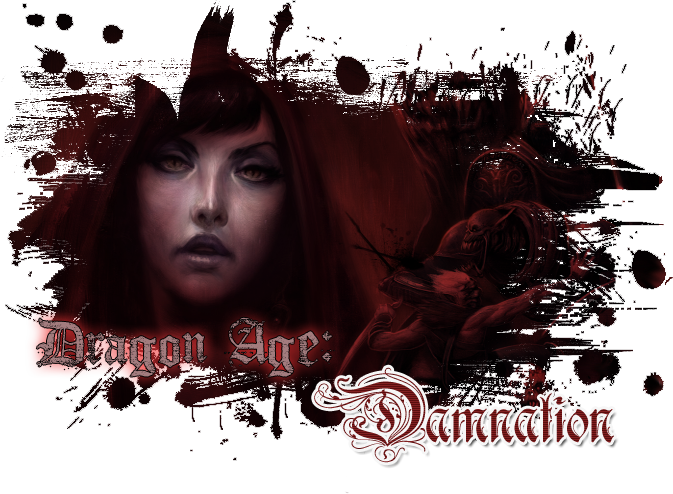 A literate
Dragon Age: Origins
(copyright of Bioware) inspired roleplay

Setting:
in a land called
Ferelden.
Plot:
this human nation has been tossed into oblivion. For the first time in hundreds of years, darkspawn walk the land, Blighted animals slither about, a civil war rages between noble bloodlines and the archdemon has officially awakened. The largest threat here being the latter. Without an heir to the throne noble lines are feuding for leadership. If the races don't pull together in time, Ferelden will be lost to the Fade, the realm of the darkspawn and the demons. It's up to a few Grey Wardens to band together the races but first find themselves some personal allies as Grey Wardens were blamed for the death of the king at a battle not but two weeks ago.
More are still joining the cause of the Ferelden Grey Wardens while others may actually be attempting to hinder them.
Grey Wardens:
4/5 (a character can go through the Joining at some point)
Current party members:
18 total
Warriors:
7
Rogues
: 5
Mages:
6
Humans:
10
Elves:
5
Dwarves:
2
Qunari:
1
Current season:
Late summer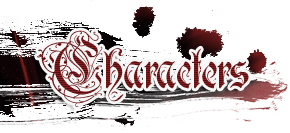 Severia Sorcha Cousland
the
Lady Knight
(Grey Warden)
Blysse Assan Revasnehn
the
Dalish Nature Nut
Freya Felda Dagnallak
the
Bloodthirsty Dwarfette
Arvin Solus
the
Penniless Elven Magi
(Grey Warden)
Asmara Surana
the
Naive Apostate Warden
(Grey Warden)
Ryuu Narmolanya
the
Shadowblade
(Grey Warden)
Cassius Revasnehn
the
Verdant Child
Bruce Le-Guy
the
Apostate Hunter
Antius Amell
the
Magi from the Circle
Jasper Bryland
the
Chivalrous Pirate King
Tal'Vashoth
the
Exiled Hermit
Tiaryn Ormet
the
Violet Wraith
Orik Thullis
the
Demon of the Stone
Zephora Slaighre
the
Chasind Apostate
Connall Dale
the
Barbarian
Efriel Gruenwald
the
Blind Battlemage
Circe Corenea
the
Untamed Flame
Brunhilde Gruenwald
the
Black Templar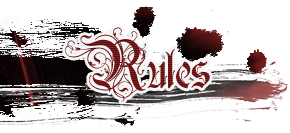 1. Follow all Roleplay Gateway terms of service, rules and regulations. Be aware of god moding; any form of it is not welcome here.
2. Fammikins, Ara and [to be chosen] are the Triumvirate of this roleplay to help maintain it and help its players. What we say goes. Major plots/ideas, run them by us and don't take action without permission. Meaning the only ones above us here are actual universal staff members of the site. And we offer them cookies. Yes.
3. You will follow character creation rules carefully, explained in the profile coding. Each player is allotted 4 characters.
4. Keep this realistic for this era. It's medieval fantasy. Therefore please refrain from using "crap" or "hell no". It's medieval, keep it that way, ya bloody knaves. This goes for any technologies, weapons and everyday items.
5. In your IC posts; speech is to be
"bolded"
, thought is to be
italicized
, and the rest is to be left as normal font. Animals speak in
underlined
font.
6. Only certain races/classes may have specific mounts. Mounts aren't to be made up for this. (unless it's a really awesome idea. Like a ChuckNorrismon thinger)
7. Nothing to report, 007. Although you should highlight this secret message.
In your profile, include an origin title for your character. For example see the "Characters" listed above with their linked names; those are origin titles. And furthermore, to join, you must PM Fammikins 3 post examples of yours pertaining to any genre and/or previous RP.
8. Posts must be at least
ten full sentences
and be in third person. This being said you
will
be literate. Being literate does not mean impressing us with a wall 'o' text. It means using grammar, spellcheck, creativity and punctuation. Minor mistakes can be overlooked but too many in high frequency will result in corrective courses.
9. Canon characters (Alistair, Zevran, etc) are
not
to be made as your playable character and will henceforth not be made available in anyway.
10. Rules can be warped and expanded as the consensus of the Triumvirate sees fit.
~DARP notes~
-there's a mild level of advancement for your character through Dragon Age Role Play Events [DARPE]
-no numbered levels, but class specializations, abilities and OC titles will be granted to all players after a DARPE
-DARPE isn't limited to the importance of that event nor if it's a battle or not
-if having a new specialization the specialization your OC want MUST already be another OC's specialization so your OC can learn it from them off on the side; the training can either be RP'd out in the tabs or simply mentioned shortly in a post
-in this world, elves are a fallen race. They've lost their immortality and have been reduced to abused slaves in Ferelden. The lucky ones live as the free Dalish elves in wild clans in forests. Unlucky elves find themselves in a poor district of Denerium, Ferelden's capital.
-darkspawn live within the underground and so the dwarves deal with them daily. A Blight in the upper world wouldn't affect them at all save for a few weeks' rest.
-there are two types of elves, the Dalish and the city elves. Dalish elves are free and dwell within forests but are wary and hostile towards outsiders. City elves live in the worst of conditions and are often bound to a life of slavery and/or poverty.
-
whoot elven language
!
~Mount and companion notes~
-horses are free for all, but specific war bred horses are limited to Warrior class
-only those with Ranger specialization may summon a bear or large wolf as a mount
-only Dalish/wild elves may use
halla
as mounts
-only those with Templar specialization may use a unicorn as a mount
-only nobility or Warriors may have a
Mabari Warhound
-only the Mage class may have
drakes
-only the Rogue class may have
warg
mounts [wargs are giant wolves basically with a nasty temper]
-companions are usually pet-like creatures, or even certain spirits for an OC, but cannot be ridden. Largest creature companion allowed is a Mabari Warhound.
Do not warp the profile skeleton in any way.
Code: Select all

[b]Username:[/b]
[b]OC name:[/b]
[b]OC titles:[/b] Something they've earned through their past or through RP. GW is automatic and only one title is allowed through their past until a DARPE is completed via RPing.
[b]OC social status:[/b] Peasant, middle class, nobility, royalty~applies to Dalish elves as well.
[b]Origin:[/b] From an Order, a known faction, Chantry, Apostate, etc. If you're not sure how to word it, don't worry, I can for you.
[b]Race:[/b] Human, dwarf, elf, or qunari.
[b]Age:[/b] only dwarves are immortal.
[b]Class:[/b] see class link below for an idea.
[b]Specialization:[/b] also in the class link, each OC begins with one, first listed as main specialization and gain more through DARPE. Only two same starter specializations.
[b]Skills:[/b] no more than three and don't be awesome at all of them.
[b]Spells/Talents:[/b] maximum of five, don't make yourself too powerful.
[b]Appearance:[/b] Descriptions or url links preferred. Anime/manga pictures and photos of real people are unacceptable.
[b]Mount and/or companion:[/b] mounts/companions aren't required but they're also a good idea unless you want to ride behind someone for a majority of your days in the party, or in case you get left behind someone will be there to help you.

DA classes
DA skills
DA spells/talents

Taking place in...
The land of Ferelden, where your story begins.
Arcs are bundles of posts that you can organize on your own. They're useful for telling a story that might span long periods of time or space.
There are no arcs in this roleplay.
There are no quests in this roleplay.
Here's the current leaderboard.
There are no groups in this roleplay!
Welcome home, Promethean. Here, you can manage your universe.
Arcs are bundles of posts from any location, allowing you to easily capture sub-plots which might be spread out across multiple locations.
You can create Quests with various rewards, encouraging your players to engage with specific plot lines.
Settings are the backdrop for the characters in your universe, giving meaning and context to their existence. By creating a number of well-written locations, you can organize your universe into areas and regions.
Navigation
While not required, locations can be organized onto a map. More information soon!
There are no groups in this roleplay!
By creating Collectibles, you can reward your players with unique items that accentuate their character sheets.
Once an Item has been created, it can be spawned in the IC using /spawn Item Name (case-sensitive, as usual) — this can be followed with /take Item Name to retrieve the item into the current character's inventory.
Give your Universe life by adding a Mob, which are auto-replenishing NPCs your players can interact with. Useful for some quick hack-and-slash fun!
Mobs can be automated spawns, like rats and bats, or full-on NPCs complete with conversation menus. Use them to enhance your player experience!
Current Mobs
No mobs have been created yet.
Locations where Mobs and Items might appear.
You can schedule events for your players to create notifications and schedule times for everyone to plan around.
Add and remove other people from your Universe.
Orphanage
By marking a character as abandoned, you can offer them to your players as pre-made character sheets.
The Forge
Use your INK to craft new artifacts in Dragon Age: Damnation. Once created, Items cannot be changed, but they can be bought and sold in the marketplace.
Notable Items
No items have been created yet!
The Market
Buy, sell, and even craft your own items in this universe.
Market Data

Market conditions are unknown. Use caution when trading.

Quick Buy (Items Most Recently Listed for Sale)
The land of Ferelden, where your story begins.
Discussions
Topics

Replies
Views

Last post
Most recent OOC posts in Dragon Age: Damnation
There have been no posts in the OOC topic for this roleplay!