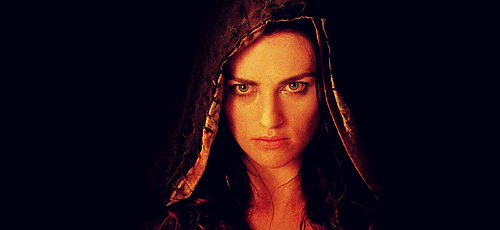 Name:
Talisa
Gender:
Female
Race:
Human
Class:
Mage
Weapon/s:
Blackened Heartwood Staff
Sexuality:
Bisexual
History/Personality/Appearance:
After her father's death, Talisa served the Revered Mother over the Chantry in Lothering. Talisa tended to refugees and ran errands for the Chantry, until she showed signs of magical ability at the age of eleven. The Circle had removed her from Lothering to begin her training and education in the Circle Tower. Having attempted three escapes over the course of weeks, the Templars branded her as "Apostate", claiming to hunt and kill her if discovered wondering from the fortress once more. Wynne, a Senior Enchanter and well respected member of the Circle , felt sympathy towards Talisa and offered to raise and mentor her herself. Under the tutor of Wynne, Talisa honed her skills in the passing years, and received a visit from Duncan, Warden-Commander of Ferelden.
She became a Senior Warden, conducting missions and organising tests and rituals for recruits.
Compared to studious mages in the Circle, Talisa showed a fierce independence and was often mocked as a "spirited" or "feisty" young lady during her time in the Tower. She isolated herself from the traditional pursuits of a mage, and became captivated with the art of dexterity and arcane magic. Talisa fashioned herself as an 'Arcane Warrior', or 'Battle mage'. She also studied enchantment and the basics of healing.
In terms of physique, Talisa is slender, with the typical bodily characteristics of a mage. Under her black robes she bears the Warden's Oath.