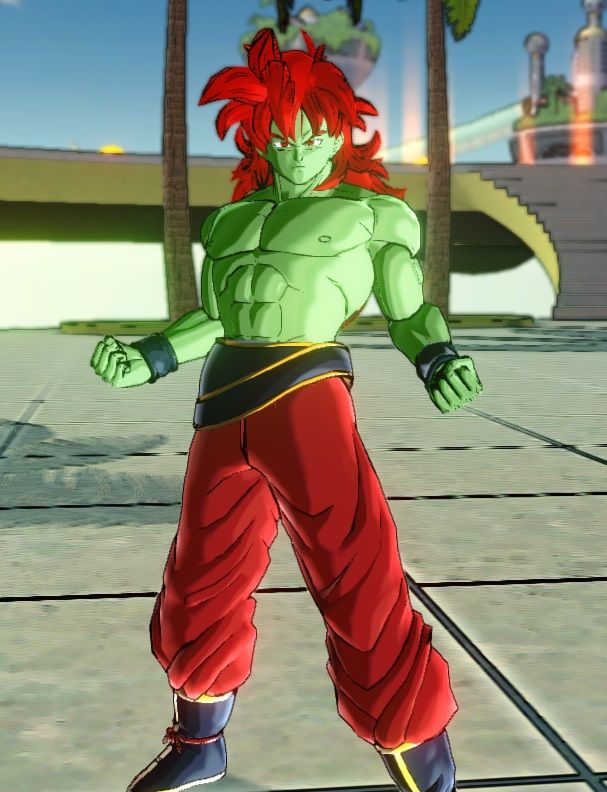 Name: Holly
Age: 22
Gender: Male
Race: Kring
Appearance: Green skin, red eyes, and long red hair. He's of average height, and is noticeably fit. When he's not in a serious battle, he wears the Heeta's army armor. Unlike his grunts, his armor is a shiny cherry red color with an orange visor.
More pictures:
http://steamcommunity.com/sharedfiles/f ... =928973625
Strengths/Weaknesses: Holly can learn new techniques with ease, however there are limits to his copy ability. [See Signature Moves.] With Mirror Mind, Holly cannot copy moves that he is physically unable to mimic. For instance, he cannot go Super Saiyan. He also cannot learn moves that he is not present to see. So watching a recording of a move is not enough.
Signature moves:
1. Mirror Mind - When watching an opponent practice their technique, he can instantly mirror their movements and copy their technique without error. It's a limited mind-reading ability, which connects the user with his target's relevant mental processes in performing the technique. Once a technique is learned this way, he can remember it for future use.
Personality: While he tries to present himself as a reasonable man who only uses violence when necessary, he does not hesitate to kill whoever stands between him and his goal. He has a short temper, and cares very little about the lives of those weaker than himself.
Bio: Holly's planet was destroyed by Heeta in Age 769. As the only known survivor of his race, Holly was taken in under the wing of the very one who caused the extinction of his people. Now, he works for Heeta, carrying out his orders and helping him expand the reach of his intergalactic empire.