Name: Pikruel
Age: 19
Gender: Female
Race: Saiyan
Appearance: Despite being a little on the short side, Pikruel looks tall standing beside Cabba. She's has black spiky black hair, blue eyes, and light skin. She usually wears a dark black gi with a green undershirt and belt, with matching boots and gloves, reminiscent of that worn by warriors of some dead world she can't remember the name of. Additionally, she was born with the rare recessive gene that gives her a tail.
Pictures:
Earthling gi
Pilot suit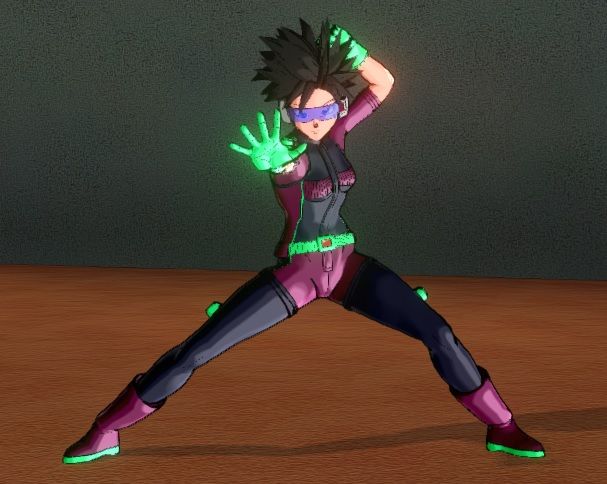 Saiyan armor (Universe 6)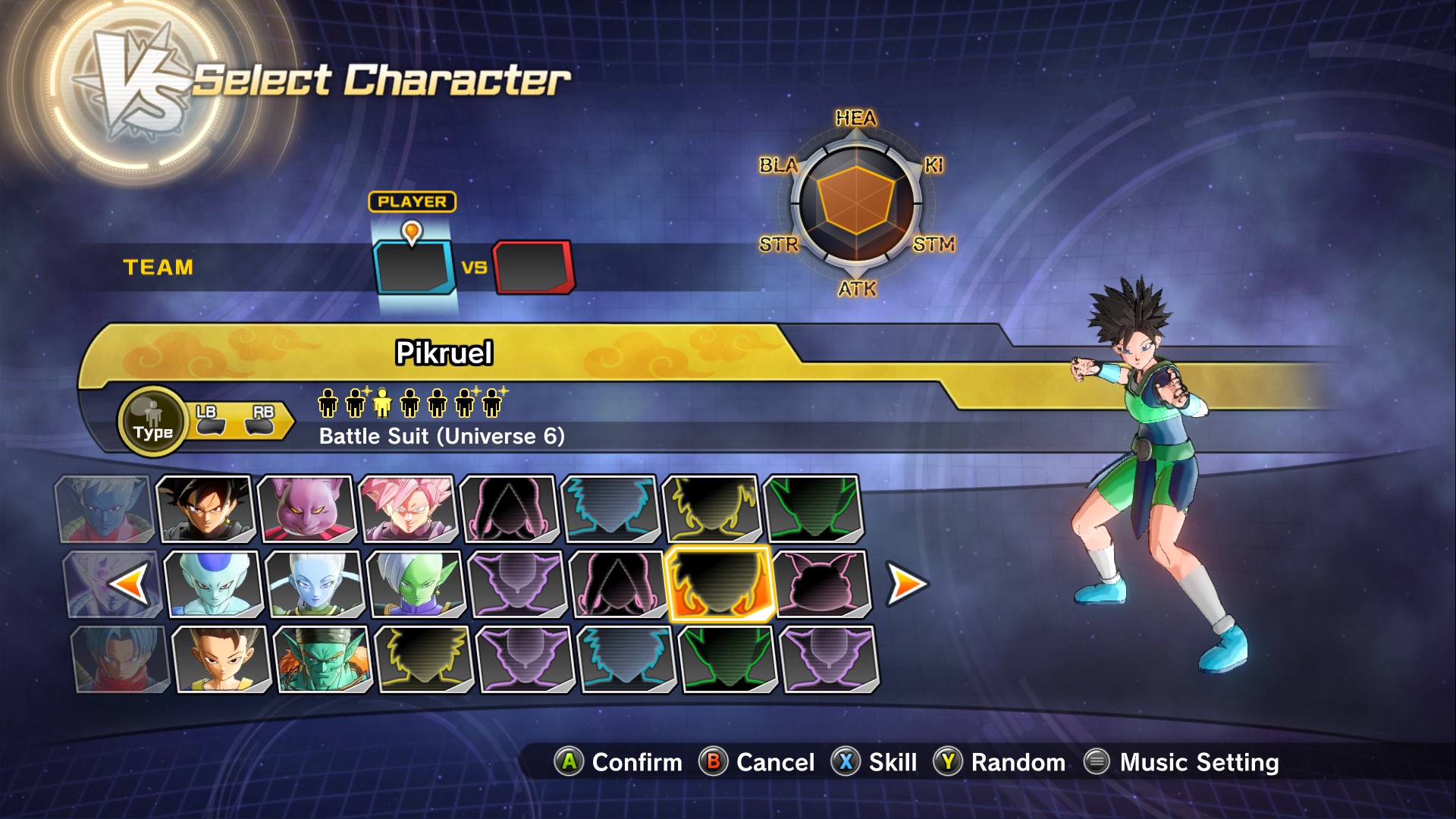 Strengths/Weaknesses: Although lacking in physical strength, she makes up for it with her above average ki and agility. Her tail allows her to transform in the moonlight, but she lacks any ability to control her Oozaru form.
Signature moves:
1. Flash Bang - A ball of energy that, when fired, appears to be a normal attack, but upon impact explodes into a bright flash of light. This attack does very little damage, but may leave the target blinded if caught off guard.
2. Galick Gun - A standard energy wave attack, with magenta-colored energy. Given enough time to charge it, the attack can be devastating.
3. Fake-Out Mirage - An illusion that lasts a fraction of a second, just long enough to catch the enemy off guard or to dodge an incoming melee attack.
Personality: An extreme optimist, with high energy. Pikruel can be a bit naive, but it would be a mistake to underestimate her. She enjoys the rush of battle, but is a pacifist who always avoids killing her foes. She is very loyal to her friends, and seeing them hurt is one of the few things that can enrage her.
Bio: Born and raised on her home planet Sadla, Pikruel had an almost average life for a Saiyan. Her tail, however, a feature that has rarely been seen in Universe 6 Saiyans for a millennia, made her an object of fear in her community. Some Saiyan children avoided her because their parents told them she could become a monster and eat them alive. To avoid transforming, Pikruel is careful to always go inside before dark. As an adult, she now uses her Saiyan strength to defend those too weak to defend themselves, with the likes of Cabba.