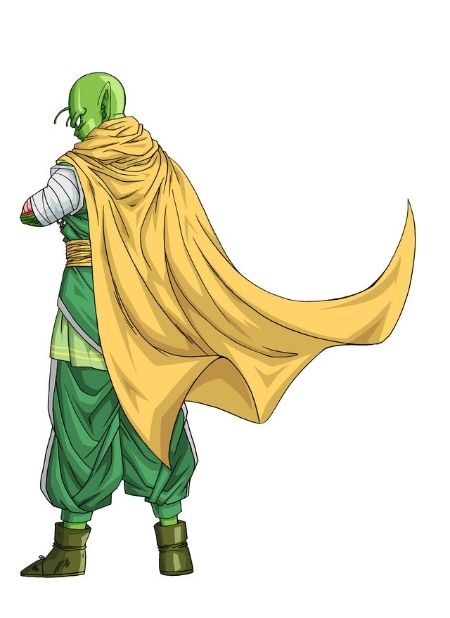 Name : Taao
Age : 23
Race : Namekien
Strengths/ Weaknesses : Taao is the youngest of his clan's warrior class to be considered an elite among his peers. As a namek he lacks the over abundance of energy and stamina required for drawn out battle the saiyajin heroes of justice usually find themselves in, and denies him the use of excessive energy waves, making ending battles opponents as quickly and effectively as possible is his usual plan of action with dealing with fighters of superior strength or speed. When facing a fighter with similar physical abilities. He also lacks significant endurance. He makes up for these deficiencies as a fighter with a superior mind, sharp instincts, refined senses, cat-like reflexes and a affinity for forming battle strategies in the heat of battle, making him shine as support in drawn out battle where he would fall short as the direct attacker.
Signature Moves :
- Self Regeneration ; Like all namekians he has the ability to regenerate non lethal wounds and severed limbs with relative ease.
- Healing ; Taao also has a talent spiritual abilities associated with namekians. He can heal nearly any wound, even some that would usually prove fatal unlike with his naturally self regenerating body.
- Crusher Wave ; Charge up a full powered ki blast which erupts from both users palm in a single blast of energy which can have a larger are of effect than a focused energy wave, blasting opponents back in an explosion of power. Can be charged for greater effect.
- Hidden Talent ; His most impressive ability which can have to affects. One; with the ability Taao has the power to see into a person and tease out their full potential, even granting the ability to perform feats beyond the fighters current limit. Though the secondary effect is limited, depending on the will of the fighter. This cannot be done with just any, a condition unknown to even Taao must be met for it to be applied. Perhaps even on himself?
Personality : Like all nameks Taao is naturally peaceful, calm and collected. However unlike his kin he does not succumb to the usual trend of xenophobia that leads his kind to preferring seclusion whilst among other alien species. It is this open mindedness that dared him to leave the safety of his home planet. Taao in fact cherishes things like diversity in appearance and mannerisms found in creatures with very different backgrounds, as he considered himself a student of the universe, perpetually learning and expanded his awareness. He can adapt to almost any circumstance calmly and without hesitation, a discipline of self which allows him such a keen tactical mind. Though he is an exceptional fighter, he is a namekian first and a warrior second. Meaning he will fight if he must, but will avoid conflict if possible as he finds no personal satisfaction in testing his might against other fighters.