╔
╗
╚
╝
---
---
THE EXTERIOR
"The dragon used fire and his ability to fly to crushing effect, while the chimera could look in all directions at once with his many heads, both appeared to be invincible enemies. The gryphon watched his foes for a long time, seeking out their strengths and weaknesses, before at last he engaged them in combat..."
---
NICKNAME:
Do Not Dare...

AGE & GENDER:
Somewhere in his fifties | Male
Deceptively looks well under the age of ten for a human, hatchling - stunted yearling for a Gryphon.

SEXUAL ORIENTATION:
Meh...

SPECIES:
Gryphon, Pygmy

ROLE:
Fidelias' slave, pet...
Rebellion Operative and Spy within House Kerrigan.



#8b0000
---
HEIGHT:
Gryphon //
17 inches ||
Human //
3'4"
WEIGHT:
Gryphon //
35lbs ||
Human //
37.55lbs
FEATHERS & COAT & HAIR:
His feathers as a
Gryphon
seem to be a steely blue-gray above with a white patch upon his chest that is then covered in distinctive vertical streaks and horizontal bars of black. However, the feathers and coat as they go back slowly begin darkening until the tip of his tail is nearly black, but overall the steely, barred look remains a majority. The underside of his wings are a soft white like his chest, but lack any markings. In his
Human
form, his hair is a unremarkable black-brown; his "speckles" and varying colors seeming resulting in freckles instead.
EYES:
Crystal blue, the color of starlight.
DISTINGUISHING MARKS:
Being a pygmy, his diminutive size may do very little on how frightening this spit-fire male
Gryphon
could be. But simply observing his vindictive beady eyes, the snap of his beak of silver, and flexing his long and wickedly sharp talons the same hue, will cure one of their mistake shortly. His narrow head (minus the owl-like, odd, and annoying baby-feather ear tufts upon his head), nape and mane, and fore-limbs resemble a falcon; and dark body, hindquarters, and fluffy tail of a lion. Short-coupled in the loin causes him to not be as long as he is tall, but his tail makes up for it and adds an extra 3ft to him. He has a wingspan of merely 5ft. Has the occasional but unremarkable scar here or there, the worse seems to be a jagged cut that has whitened the fur there across his rump and wrapping around his tail from a hunter's trap. As a
Human
, the scar is still there of course but it isn't like his trousers will be down to show it off to everyone - thank you. He's built small, quick, and painfully lean. An adult stuck in the form of a child.
---
---
WHAT'S INSIDE
"...Using wit and intelligence he lured the dragon into the depths of the ocean, where his fire was extinguished forever;
burrowing through the ground beneath the chimera, the gryphon attacked from one direction the chimera had not expected and it did not recover from the surprise..."
---
FEISTY ❖ MEAN ❖ TOUCHY
BOLD ❖ PASSIONATE ❖ CLEVER




Easily excitable mixed with a kind of brash impatience that leads to quick annoyance with others around him. Emotionally volatile, aggressive – has a reputation for being unpredictable, typically simmering (making it plenty clear he's starting to get mad) and lash out suddenly in response. Fickle, passionate, and stubborn. Manages to remain loyal regardless of his ambitious nature, and listens well to rebellion and pride leaderships – and it is good to also have Fidelias around in interactions, because he grudgingly allows him to 'hold him back' from tearing everyone apart.


"…I have seen very few decent people. I have seen women trade pleasure for coin to feed their children, and others do the same so that they could ignore their children while making themselves foolish with wines and powers. I have seen men who labor as long as the sun is up go home to wives who hold them in contempt for never being there. I have seen men beat and use those whom they should project, even their own children. I have seen your kind place others of their own in slavery. I have seen gentle defenders, sadistic healers, creators of beauty scorned while craftsmen of destruction are worshiped. The human-kind are the most vicious and gentle, most savage and noble, most treacherous and loyal, most terrifying and fascinating creatures I have ever seen… Yet, instead of merely turning amongst yourselves, you've gone after and sought such control of mythical beings, creatures, and beasts as well. Enough is enough, the rebellion will teach them soon…"

(wip)
---
---
LIKES...
✔ hunting fresh vermin would be his first choice, but tender red meat off someone's plate isn't terrible ✔ the right perspective ✔ rebellion ✔ keeping the stomach slightly hungry, to improve performance / less napping involved afterward ✔ to break outdated barriers within society ✔ putting effort beyond what is asked (really, what else would've got him into the dangerous predicament he's in now) ✔ free-falling swoops ✔ fruit ✔ precious jewels and stones, really anything shiny ✔ warmth ✔ heart, spirit ✔ fishing in small ponds ✔


DISLIKES...
✖ humans ✖ Kerrigan House especially, though he doesn't like that Fidelias makes it difficult too hate him additionally (it's confusing) ✖ Asyr, disillusioned waste of feathers ✖ loud / sudden noises ✖ aloofness ✖ getting up early ✖ painfully bright lights, including too much sun hurts his sensitive eyes ✖ hunters ✖ bitter cold ✖ creatures bigger than him, he has a little bit of a short-gryphon complex ✖ being startled ✖ children ✖ being reminded to wear shoes ✖ traps, weapons of human manufacturer - can't physically use them, nor has had personal pleasant experiences with them either ✖


FEARS...
☠ being found out as not only sympathetic to the rebellion's cause, but working for them right under Kerrigan's noses in the comfort of their home ☠ and likely the beheading, or maiming of his wings that would swiftly follow ☠ loss of identity ☠ snow (he's been buried before, not remotely fun) ☠
---
---
DIGGING DEEPER
"A creature much smaller and weaker comparably used wisdom in the form of knowledge to easily vanquish its foes…"
---
[img]imghere%[/img]
STRENGTHS
Flight // He may not have the strength nor stamina a regular sized gryphon posses, but try to catch him in the air why don't you? He's frighteningly quick in short bursts, and a pro at free-falling swoops at break-neck pace.
Spirit // A strong personality label is often just a polite way of saying you're loud, obnoxious, domineering, or an asshole. Of which, yes, Pidgin has probably been all four for a whole day or two (or more) in his lifetime. But there is a big difference between those and a more general strength of character. He certainly stands out among the crowd (even if he scares a majority of them).
Deception // Good enough to have shown up one-day, and Fidelias' simply accepted his presence without much deliberation - nor does the human seem to mind how much of a loose cannon, in and out infrequent "pet" he actually is. The rest of the Kerrigan family haven't suspected a thing, despite the obvious questions about his origins - splintered lies sprout easily enough, and he's such of a pain to deal with, no one's pushed much further.

WEAKNESSES
Stature // There's no way to put this particularly gently - He's a pygmy Gryphon.
Attitude // Having a such a temper has landed him into too many poor situations, and you'd think he'd learned to have watch his tongue by now.
Weakness // ...

QUIRKS
* Able to see only one side of the coin, not realizing that one side can't exist without the other.
*
*
*
*
---
[img]imghere%[/img]
AFFILIATIONS:
Kingdom of Eriborough || House Kerrigan
The Rebellion
FAMILY:
No one by blood is still living anymore, though he has the occasional vivid memory of his mother from time to time. Thus, he considers his pride and the rebellion in turn the only family he has left around anymore.
---
---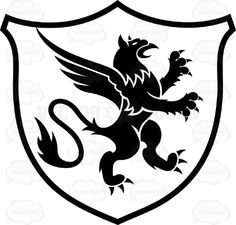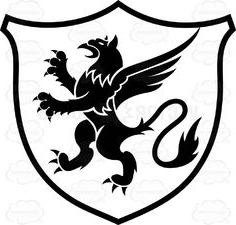 FACE CLAIM
Asa Butterfield
USERNAME
listentothetimpani
---