Rosalinda Winter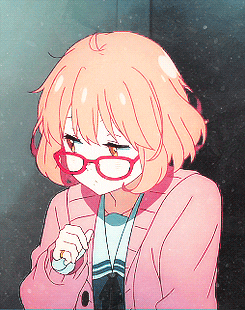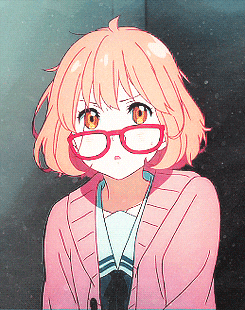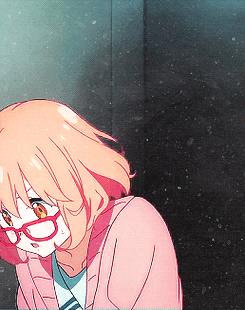 | Rosalinda 'Rose' Winter | Rose Hunter | Eight-teen | Gunman/Back-up | Mirai Kuriyama - kyoukai no kanata |
---
♦ Personal ♦



|| Negative Traits ||
Even though she may look innocent and cute, Rose has a thing for blood. When fighting Rose is cruel, cold, menacing and blood thirsty. She thinks its because of her powers that she has such blood lust. Her adrenaline starts pumping and she kinda turns into a lunatic. In the camp her nickname's consisted of 'Monster', 'Bloody Maiden' or 'Demon'. She's also got a major temper on her, if something pisses her off she will hurt you. She's a very violent little thing and she enjoys it.


"Blood!? Where! Where is it! Tell me!"



|| Positive Traits ||
When Rose isn't around the temptation of violence or blood she is actually a very sweet and kind girl. She's kinda of a nerd and a bookworm. She's a very smart girl, knowing how to speak many languages, she's a hard worker and doesn't shy away from a challenge. Rose doesn't judge people upon their appearance, because she herself is judged by her looks. She's very caring and is a bit protective of the people she cares about. Though she may not be innocent in battle, but she is naive about normal emotions like love and attraction. She's a bit of a clumsy girl.


"Hehe.....yeah I'm a strange person...."



|| Sexual Preference ||
Heterosexual


"I prefer the companionship of men"



|| Likes ||
Blood | Storms | Books | Different languages | Orange Juice | Candy | Violence | Tiger Lilies | Wolves | Swords | Guns | Spicy Food | Cooking | Country Music |


"Don't forget cookies, I LOVE cookies!"



|| Dislikes||
Cats | Grape Juice | Loud people | Being bugged while reading | Tomatoes | Mushrooms | Alcohol | Coffee | Her short hair | Her clumsiness | Being bossed around | Rap Music |


"I don't know why I don't like them I just don't"



||Fears ||
Death | Fire | Needles | Someone taking her blood from her | Spiders


"I'm not scared of them when I see them, but when those little leggy devil's disappear...."



|| Personality Description ||
Kind | Caring | Protective | Naive | Blood lust | Cruel | Cold | Dangerous | Smart | Menacing | Innocent


"I'm just a mixture of almost everything ain't I?"



|| Biographic History ||
Rosalinda Winter was born on a chilly December 21 night. She was a small and very tiny baby. She is the only daughter of Lilain, a famous author, and Jacob Winter, a wealthy business man. When the doctor cut the umbilical cord Rosalinda started to bleed profoundly, frighting her parents and the doctor's, whom couldn't find anything wrong with her. She was a healthy baby. But with one angered scream from the infant, her blood shot everywhere. The density had hardened to a crystallized form and had impaled everyone in the room. Everyone inside the room except her parents died. Even though they had just seen their child unconsciously murder several people her parents loved her for the mere hours they had her, for 3 hours after the incident the government forced their way in and took Rosalinda from her loving parents, whom didn't want to give her up. Now all Rosalinda has ever known is the camp where she grew up, not knowing she has loving parents who are still trying to find her.


"All I have ever known is the Dragonfly. They said I didn't need to know anything else and how was I to even ask"
---
♦ Powers and Abilities ♦



|| Power Description ||


Blood Manipulation

| Rose's ability is to manipulate blood. She is able to shape the blood into any form she pleases and makes its density harden to a crystal like form. She is able to move it around freely and create a bullet like attack. She can manipulate her body to jump higher, run faster or enhance her strength, though she can only do one at a time and it doesn't last as long as she wished it did. She can also manipulate a body of another person but they must first have her own body within them somehow, the body can be alive or freshly dead.

|| Notable Skills/Abilities ||
Excellent Swords woman | Highly skilled in close combat | Amazing aim and accuracy | Stealthy | Highly skilled with her ability |

|| Power Weakness ||
The only blood she can manipulate is her own, meaning she must first cut herself. She can also only use one type of manipulation at a time. With manipulating another person they must first have her blood in them somehow, whether from being hit by a blood bullet or arm slashed by her sword, it doesn't matter. Can only use one person at a time. Using her ability for body manipulation is extremely tiring on her physical and mentally and if she uses it for to long she will collapse from exhaustion. Using her minor attacks doesn't wear her out as much, but since she is unable to heal she still is wounded.
---
♦ Appearance ♦



|| Hair Color ||
Pale Strawberry Blonde

|| Eye Color ||
Golden Yellowish Orange

|| Tattoos/Markings ||
Dragonfly Tattoo & scar's on her wrist's from cutting herself to use her ability.

|| Weight ||
120lbs

|| Height ||
5'4"

|| Brief Appearance Description ||
Rose has shoulder length pale strawberry blonde hair that is naturally curly with pale ivory skin and a cute heart shaped face. She has big, beautiful strange eyes that are a golden yellowish orange. Rose wears baggy clothes to hide a lean yet curvy hourglass figure, sizable bosom, petite waist and wide hips. Rose has this cute and innocent look to her that is misleading to her true self, but she doesn't mind being mistaken for weak, its an all better defeat when the enemy under-estimates her. She wears thick rimmed red glasses and bandages around her wrists to hide her scar's.
---