Full Name
Einar Drengr Mercury
Age:
25
Race:
Nord
Alignment/Alliance:
Stormcloaks
Home:
Windhelm
Sexuality:
Hetero/Demisexual
---
Eye Color:
Brown
Hair:
Black in color and rather thick and messy in it's curly depths. There are occasions where he is required to groom himself a little more.
Height & Weight:
5'9 & 170lb
---
Loyal, Independent, Chivalrous, Trait
Most people don't think it possible to be a man of emotions beyond angry machoism and tough, but Einar is both. He is warm, empathetic and kind and because of this nature in such a harsh city, has been seen as less than he is. Insults to his name have resulted in a few deserved beatings, correcting that error. Most people now know to respect the smith that is a good man and always willing to help the people, but more significantly, a good fighter.

Though a man of his people and extremely loyal to the Jarl of Windhelm and Stormcloaks, he has the mind to act quickly and take initiative upon himself. And will not hesitate to do so in scenarios that prompt action or is something he disagrees with.
---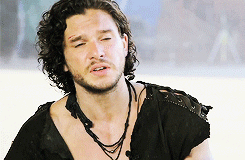 Equipment/Inventory
♦
Ebony or Fur Armor
Strengths:
♦
Smithing
♦
Most Weapon Wielding/Proficiency
♦
Leadership
Weaknesses:
♦
Versing Magic
♦
Trusting
♦
Lockpicking
Likes:
♦
The Warmth
♦
Bards' Tunes
♦
Smithing
♦
Appreciation of his work
Dislikes:
♦
Dwarven Sites
♦
Impending Wars
♦
Draugr
♦
Demanding/Threatening
Fears:
♦
The Daedric Lords
♦
Windhelm Being Overran or Destroyed.

---