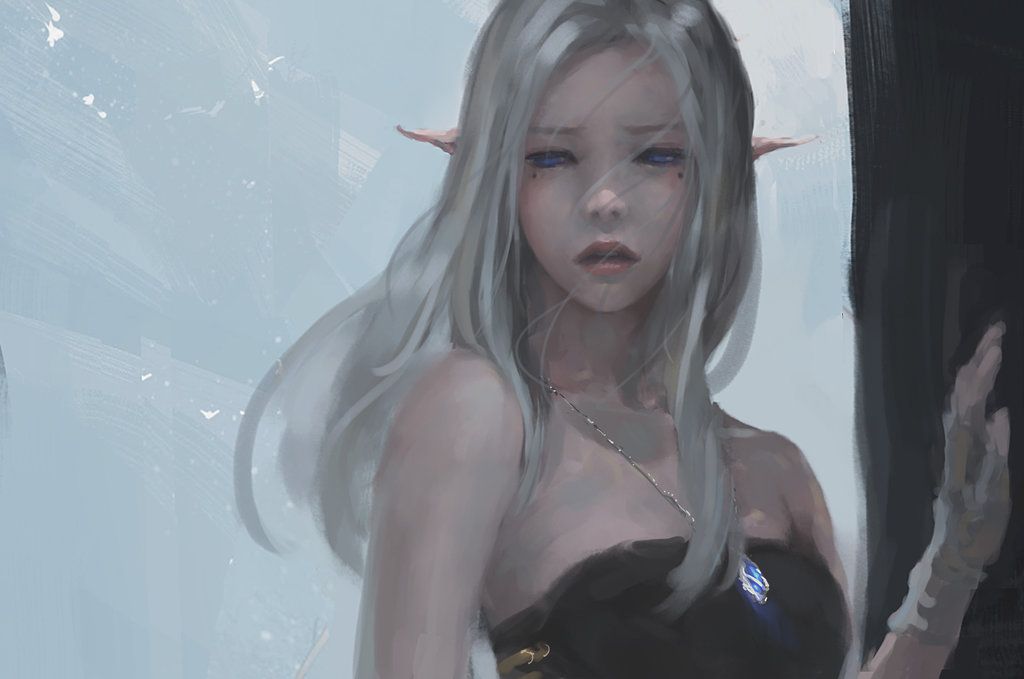 Name:
Age: Around 19 in human terms (For every ten years, Elves age one)
Height: 5'4
Personality: A bit naive, especially to anything that is outside the borders of Alduin. She's a quiet girl, though she enjoys adventures out of her comfort zone. Often times she travels to the High Rocks of Alduin to peek at the Mist Dragons that have yet to claim riders. Though she is a bit soft and sensitive, she was raised by her father, a once great rider and defender of Alduin. What she lacks in strength, she makes up for in her Archery.
Around Tuilinn's neck is the spirit of her mother and her mother's Mist Dragon, always aglow, the same color as her eyes.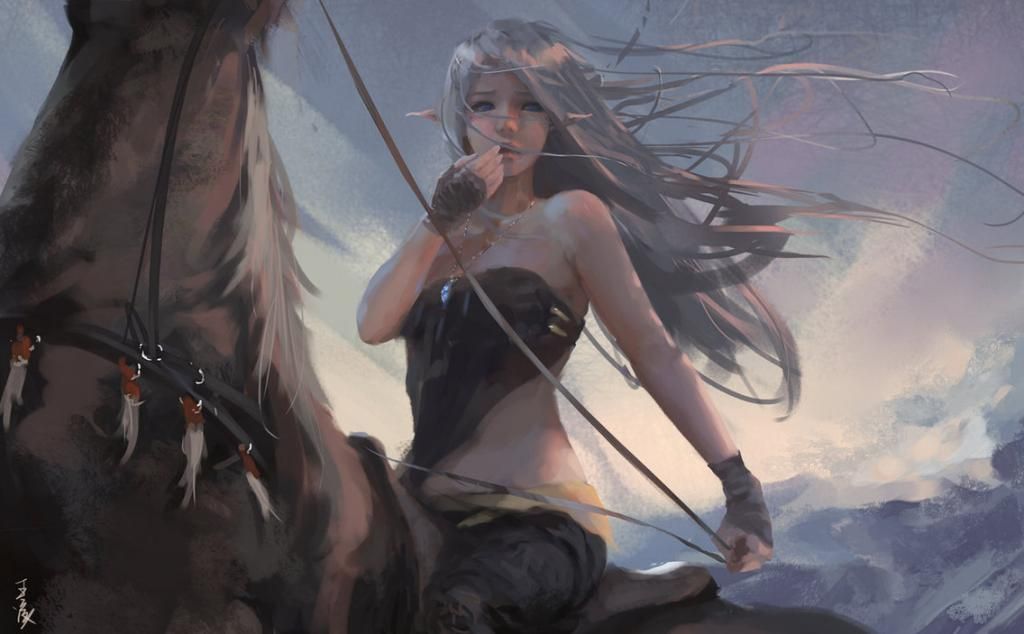 History: There hasn't been a day where Tuilinn wasn't on the floating kingdom of Alduin. While visiting the High Rocks, she would often lay on the edges and watch the trees below, wondering what lived beneath them. Both of her parents were fierce fighters, both a part of the Great Riders. Tuilinn's mother had died in battle when she was three, leaving her father to raise her. In the absence of a mother, her father, Fenris, spoiled his only child, giving her a sheltered life, until the day she had turned 17.
The battle on her seventeenth birthday was the greatest battle lead by the elves - or so she had heard. The only thing she had taken from the uproar in the dining hall that night was that her father was gone. Dead or alive, no one knew. Tuilinn was left alone.
With her father's estate and the inheritance she had earned, Tuilinn lead a very boring life. She occupied her time with Archery training and exploring the High Rocks, watching each egg hatch after the other.