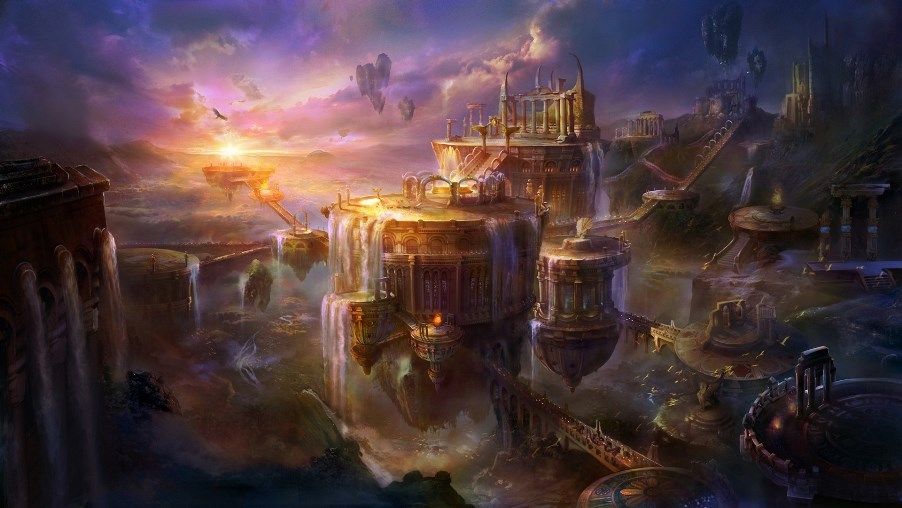 For most people, they are visitors to the realm of Dreams. Many do not recall their nightly escapades, cannot fathom the fantastical journeys that they were a part of. It remains as a small, barely tangible fragment in memory. When they sleep, they enter their own entanglement, their own bubble—if one will—and find themselves amidst a world of their own creation. Perhaps they rescue a princess, perhaps they fly over the mountains... but when they awake, all that exists within the bubble fades. It diminishes down to the embers from whence it came, and disperses into the realm of the subconscious.

Residents of the Dreamscape prefer it this way, for they are used to the topsy turvy nature of the realm of which they inhabit. Nothing is constant, yet they work to make it consistent. Those that reside at the Palace of Morpheus work to ensure that their world functions on a vague set of rules... a visitors stay is temporary, and that the boundaries of their dream bubble must be kept in order. The divide within the subconscious state is delicate after all and even the slightest event could have huge implications and a ripple effect on its surroundings...
With their control seemingly slipping, inconsistencies have begun to surface and a sinister power moves its hand over the realm. It seeks to obliterate those in its way and force the world into a state of dreaming to increase its own power. Those that become lost in its web seemingly never awaken, and a world that once fluttered on the edges of existence is now crumbling on the edge of uncertainty and has been rudely thrust into the limelight. Waging war on this entity has begun to be suggested--but the innocent lives that could entail as well as deaths in the world of the waking is what halts this immediate action.

Perhaps you are one of the visitors of this realm, one whose Inner Self has landed precariously in the midst of the chaos. Perhaps you are one of those that serve the palace, that believe maybe one day, the Goddess of Dreams will return and wipe away the mar that clouts your home. Regardless of whichever side of the token you fall, unity seems to be the way to pursue this matter... and not all regard this with as much openness as perhaps the situation demands.

Time is running short—and this foray into dreams is not as whimsical as it appears to be.
The Inner Self is the form one takes when they enter the dream realm. It is a reflection of their true self, so to speak, and at times may not always resemble the host body in apperance, age, size, or even gender. Inner Selves can have a set of powers or abilities that once again the host may not—the kinds of things that can only be realized among the subconscious.
Soul Spheres are small pulses of energy that represent the mana flow of the individual. Some have stronger pulses than others, and this represents a stronger affinity to the subconscious and dream state. It is possible to have multiple energy flows, thus, more than one power; however, everything flows from an origin point in that power tree. So, for example, if someone were to wield fire as an affinity, they could not, in turn, also wield water, as it comes from a different power tree.

Some examples may include: (Fire)-->Ability to exist in high temperatures without taking any penalties, can set parts of body ablaze, can create light
This is just to get you started as you are thinking about what soul sphere and correlated abilities you may want.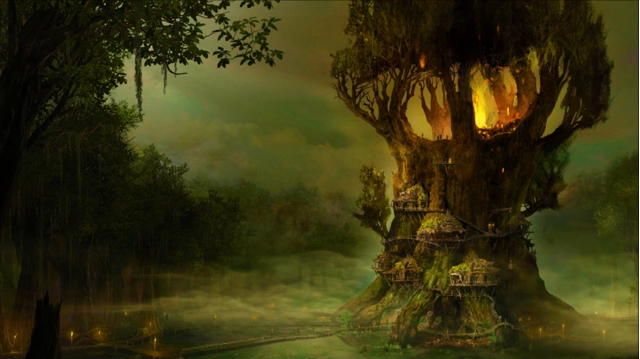 There are two types of dreamers: normal dreamers and lucid dreamers. Normal dreamers exist inside of their respective dream bubbles, a space created in the dream world that hosts the dream of that particular person. While inside of a dream bubble, the person cannot normally communicate with outside parties or leave the area. The person in question is not conscious of this bubble of created dream events and just flows with the events before them. They are guided subconsciously out of the dream when it is time to awaken. Lucid dreamers are fully aware of this bubble and can influence it, creating a dream to their liking or preferences. They can even leave their area and travel in the dreamscape.


[Note] Due to recent events, normal and lucid dreamers both have been thrown for a loop. If you do choose to play a normal dreamer, then this may very well be your first time exploring spaces beyond your bubble. Some normal dreamers might look at this quest as just another adventure or dream they are having, rather than events that are transpiring.
Blessed Sanction of Zaleia
Many residents pray to what they perceive to be the Goddess of Dreams, an entity whose powers range from fantastical to highly irrational. Rumors surround her, no one is quite sure precisely what she can do. But the most devout followers assert that it is she that guides the Realm, she that breathes live into all, and she that can even grant wishes from dreams. But the Goddess in question has never been sighted, which lead some to speculate her existence.
I have never been a big fan of assigning roles but I also cannot argue at the effectiveness of that sort of thing. Therefore, listed below are the open slots in this RP--try to be versatile and get as zany and creative as you want. Remember, this is a world unleashed by our subconscious--the weirder, the better! Bear in mind if you decide to take the resident slot, you will be working with me to build up some lore about the way the infrastructure of the palace works so be prepared for PM's and a flurry of ideas. I am so so open to new ideas and viewpoints, so if you are really good at improv or contributing to a bigger picture, then this is the story for you. Reservations are held for a maximum of 5 days--if you need an extension, tell me. (Sometimes characters are not made that fast and I can respect that)

[Resident (Magus)] - Taken - Igari
[Resident (Knight)] - Reserved - Mat_z6
[Dreamer Type 1: Lucid (Palace Visitor)] - Open
[Dreamer Type 2: Normal (Abilities are still very new)] - Reserved - raspberryberet
[Dreamer Type 1: Lucid (visited the dream bubbles of others and has caused problems for some of the palace occupants] - Open
[Dreamer Type 2: Normal (believes that this is just a continuation of their dream] - Open
[Dreamer Either Type] - Open

Any questions, please post in the OOC or shoot me a PM!



What to Include in Your Character


Initially I was going to put some coding here in the RP but sometimes people like to create their own thing. So your character sheet should include the following:
Name, Nicknames, Age, Gender, Sexuality (Optional), Appearance, Personality, Abilities, Some Strengths and Weaknesses, and Background
Feel free to add anything you want.


1. If you are going to apply for this roleplay, bear in mind you will be required to post at least once a week. I understand life can be active, work and school and the like, but don't post an application if you can't at least do it once in a 7 day cycle.

2. Try to be polite and play nice. If there are any disputes, my PM is open.

3. The more creative the better! Get weird, improv, do whatever zany things come to your head. I love people who can contribute to lore and background, because this is not just my story.

4. If you have read these rules and agree to them then when you reserve your spot--please put, the dark side gave me cookies!

5. Speaking of reservations, those last for up to 5 days. If you need an extension, please PM me--sometimes characters are not made that quickly which I understand but I don't want a slot to be selected as taken when you have no intention of finishing your character.
Taking place in...
11 posts here • Page 1 of 1
11 posts here • Page 1 of 1
Arcs are bundles of posts that you can organize on your own. They're useful for telling a story that might span long periods of time or space.
There are no arcs in this roleplay.
There are no quests in this roleplay.
Here's the current leaderboard.
There are no groups in this roleplay!
Welcome home, Promethean. Here, you can manage your universe.
Arcs are bundles of posts from any location, allowing you to easily capture sub-plots which might be spread out across multiple locations.
You can create Quests with various rewards, encouraging your players to engage with specific plot lines.
Settings are the backdrop for the characters in your universe, giving meaning and context to their existence. By creating a number of well-written locations, you can organize your universe into areas and regions.
Navigation
While not required, locations can be organized onto a map. More information soon!
There are no groups in this roleplay!
By creating Collectibles, you can reward your players with unique items that accentuate their character sheets.
Once an Item has been created, it can be spawned in the IC using /spawn Item Name (case-sensitive, as usual) — this can be followed with /take Item Name to retrieve the item into the current character's inventory.
Give your Universe life by adding a Mob, which are auto-replenishing NPCs your players can interact with. Useful for some quick hack-and-slash fun!
Mobs can be automated spawns, like rats and bats, or full-on NPCs complete with conversation menus. Use them to enhance your player experience!
Current Mobs
No mobs have been created yet.
Locations where Mobs and Items might appear.
You can schedule events for your players to create notifications and schedule times for everyone to plan around.
Add and remove other people from your Universe.
The Forge
Use your INK to craft new artifacts in Dreamer's Gate. Once created, Items cannot be changed, but they can be bought and sold in the marketplace.
Notable Items
No items have been created yet!
The Market
Buy, sell, and even craft your own items in this universe.
Market Data

Market conditions are unknown. Use caution when trading.

Quick Buy (Items Most Recently Listed for Sale)
None
Discussions
Topics

Replies
Views

Last post
Most recent OOC posts in Dreamer's Gate
So just as a heads up to everyone; I have yet to receive PM's from some of you and your time is nearly up so I will be freeing up those slots if I do not hear anything by the end of this night for people who want to participate.

I am excited to begin though!
I should be done with my character either tonight or tomorrow night. Depends how fast I can get some of the formatting done. T-T
Some of you have gotten PM'S from me as per your reserve spots and what you are going to be playing : )

Ohhh so keep an eye out! <3
WOW I took a look at this RP this morning and was all like, meh, no one has reserved anything yet so I'll reserve tonight. I get on and people are here!!!! Alrighty, I'd like to reserve a dreamer spot please! And oh....... The dark side gave me cookies as well!
Yes, we are all being manipulated by the dark side it seems. I'll note your spot down and make edits when I'm home.
May i take the last resident dreamer spot please?
The dark side gave me cookies and i accepted!
I've got both of you : ) About the head into work so will update the main page when I'm off.
May I reserve the Lucid dreamer? :3 the dark side gave me cookies they're double chocolate chip cookies.. -drool- so good
Hello! May I request the Dreamer position, the normal one? The dark side gave me cookies if I asked nicely. Pretty please? (They're white chocolate macadamia nut.)
Hopefully you have read through the rules but welcome to Dreamer's Gate! Here you can reserve your slot, ask questions, communicate, make friends--hopefully we are going to have a lot of fun.