Dreams & Games
Theme Song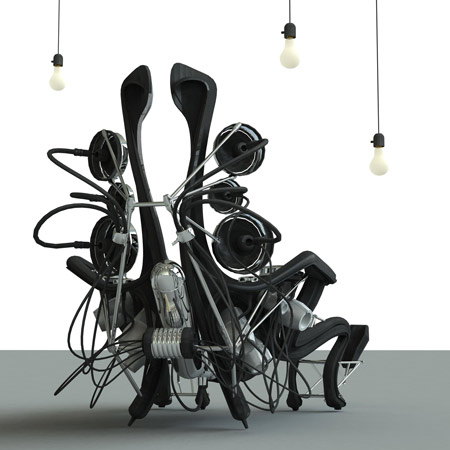 Plot::
You were leisurely walking in the streets when a man came up to you saying his name was Kye Dukes, he offered you his card with only his name and an address on it, then he told you, "
It's up to you if you want to change your life or not.
"
It was as simple as that, a card and a choice. You chose to go to the place and see if the man was lying about changing your life or not. You arrive to this old house that isn't particularly special on the outside but the inside is something you'd never seen before. It is like a castle inside. The tapestry the large ballroom with a crystal chandelier. . . You start to wonder if maybe the guy is a billionaire who's bored out of his mind and decided to invite random people to his home.
Kye welcome's you into his humble home but the first place he brings you to is what he calls the Dream Room. A completely white room with large black chairs with wires backs faced to each other in a circle, and then you notice that there are other people.
"
Welcome ladies and gentleman to the room that will change your life!
"
You count the people and see that in total, counting Kye, you're six people. And then you count the chairs. . . six. Kye starts to explain what the room is. The chairs are meant to that once you're plugged in you enter the dream world you are imagining and the best part is that everyone is in there with you because you agree on one place all together. He explains that in the Dream world you are totally conscious and so you can do whatever you want unlike when you're sleep dreaming, but, in the conscious dream world you can die. . .
"
Why do I say die?
" Kye says before anyone can ask, "
Because entering the Dream world conscious is against the rules, but that doesn't matter.
"
You agree to be a part of this fun adventure and so Kye invites you to stay as a guest in his home, he gives you a room to lodge in and you bring your stuff. So pretty much, when you're not in the dream world you're living in a super rich guy's house. Cool right?
What Kye Doesn't Say::
Sounds like fun to go into the dream world and live the life you never could have in reality, right? But, the Dream world isn't all fields of flowers and sugar coated beauty, there are the Dream creatures that guard the world and if you encounter one you either fight it or play it's game. In the end, infiltrating the Dream world is like a realistic and very dangerous game. It gets harder and hard as you go further into the world but who knows what you'll get in the end?. . . Everlasting life? Riches beyond imagine? Fame? Skills? If you win the games the Creatures impose for you and survive the Dream world you wight just have your dream come true. . . But some might die and some might live. . . What does Kye really want out of you?. . .
Stages in the Dream World::
There are Seven Gates, each is guarded by a major Dream Creature and each gate is different. But don't be fooled by the beauty of the gates, the creature and the surrounding, the further you go in the harder the Game gets:
~
Gate Premier
~
The Succubus Gate
~ We all know what a
succubus
is; a sensual, lustful creature that chases after men's life essence but not many know that for them to reel their man prey toward them they invade their dreams.
~
Gate Second
~
The Pesadilla Gate
~ The
Pesadilla
is known as the nightmare horse, once you sleep it bring you nightmare beyond imagine.
~
Gate Third
~
The Wendigo Gate
~ A
Wendigo
is a humanoid monster that possesses people as they dream, he uses them to move around and eat other humans or creatures.
~
Gate Fourth
~
The Baku Gate
~ The
Baku
resembles a tapir but is actually a creature that devours dreams or nightmares and takes the shape of the dream it ate.
~
Gate Fifth
~
The Carbuncle Gate
~ The
Carbuncle
is a cute little creature that can make small happy dreams once someone is at total ease.
~
Gate Sixth
~
The Nue Gate
~ The
Nue
is like a baboon with a snake tail, it is said to be the Japanese chimera. It give minor nightmares but some believe that when a Nue give you a nightmare, death follows. . .
~
Gate Seventh
~
The Sandman Gate
~ The
Sandman
we all know him as the man who put sleeping dust on our eyes and dreams in our minds, but in the Dream World he is the king and the one with the toughest Game. Win it and you will have your dream come true. . .
Character Slots::
The first to reserve gets it! If there aren't enough people then I'll take some characters out and if there are more people than I expected I will add more character, but I would like to have an even amount of boys and girls.
- Male One -
Kye "Najib" Dukes
by Me
- Male Two -
Finch Cell
by Monochrome
- Male Three -
Simon Gray
by Spectrum
- Female One -
Grace Hilado
by Miss_Dreamer
- Female Two -
Skye Jones
by blondegamer
- Female Three -
Lena Elle Haloway
by TaniaSoulEater
(The Dream Creatures either help or don't help the humans)
- Dream Creature One -
The Bogeyman
by reap
- Dream Creature Two - Reserved by Spectrum
- Dream Creature Three - Reserved by UndyingFlagellant
Character Sheet::
Please respect it!!!
Code: Select all

[right][img]IMAGE URL!!!! Anime or Realistic, I prefer Anime but I want you to be comfortable with your pic[/img][/right]
[b]Full Name::[/b]
[b]Theme Song::[/b] (optional)
[b]Gender::[/b]
[b]Role::[/b] (who are you, Female one or male three?. . .)
[b]Age::[/b] (18 and older)
[b]Sexuality::[/b]

[b]Appearance::[/b] (I know there's a picture, but it's always good to point out what we can't see or be more specific)
[b]Personality::[/b] (make your character original, make them mysterious or fun, don't be basic!)
[b]Likes::[/b]
[b]Dislikes::[/b]
[b]Fears::[/b] (please include your worst nightmare)
[b]Relationship::[/b] (have a crush? you with anyone?)

[b]History::[/b] (make it depressing or not very interesting, it has to be something that motivated them to change their lives)
[b]Job::[/b] (what job do you have? Did you have?)
[b]Other::[/b]
Rules::
~
No mary-sues/gary-stues.
We all love having great characters, but the best characters have flaws. So give them some! Balance them out and give them depth!
~
No godmodding.
This means don't control peoples characters without their consent, you aren't a superhuman, and you will not become a superhuman no matter how much you may want to, you will have to find that option in another RP.
~
Be respectful of other RPers.
It's really very important. Don't interrupt meaningful scenes between characters without consent, don't ignore people, etc., etc.
~
Only ONE main character!
You can only have one main character (female one or male one) character because that character might die anyways, but you can always join again with another. But you can have TWO CHARACTERS if you want to be a Dream Creature (not a main one), you can be a succubus or a wendigo or even a little sandman helper, BUT I will only accept your character after the real people characters are in!
~
We're like a team so get along!
If one person dies we mourn and we try to fill in the spot with either a new character from the same person or a new person.
~
No sexy time.
If you want to get into a heavy sex scene then take it to PM. Romance if fine and encouraged.
~
I don't care about swearing.
You can say fuck, you can say shit, you can say whatever the hell you want!
~
RESERVE before taking!
And please, I beg of you FOLLOW THE CHARACTER SHEET!!! You can put colors, fonts, more pictures, just don't change the rest.
~
There is no limit to the characters
but I want an equal amount of girls and boys.
~
You are living in another person's house
, but that doesn't mean you can't go to your job when you're not in the Dream World. . . if you even have a job.
~
I love having people propose situations
or side stories!!! Just PM me first!!!
~
Follow the OOC
, there are a lot of things happening there!!
~
Have fun!!!
And try to talk with everyone, I want this to be fun!
~ If you have read the rules and everything else (I trust you to be honest) then put Galapagos in the Others section of your Character Sheet
Taking place in...
3 posts here • Page 1 of 1
Kye Dukes
He had woken up early and prepared a lovely breakfast after taking a short warm shower and dressing into his best black suit with black, thin vertical, white striped hat. Classical music played all around his mansion-like home and he hummed to it. The reason for his enthusiasm was because this was the first day he would receive his guests. Their rooms were ready, the Dream Room was more that prepared and Kye was dying to have a bit of company in this much too large and desolate house.
A few pictures of the house
:
Doorway
Living Room
Kitchen
Upper Level
Kye called to one of his butlers to place himself at the door and wait for it to ring. He was so excited to see these people again and hopefully they all decided to join him. While he waited he decided to sit on a sofa and read a book of myths. He could re-read all of the books in his possession hundreds of times but there was one novel that would always end up in his hands, '
Dreams and Nightmares
'.
"
I wonder if my guests will have the same taste in legends as myself
," Kye smirked to himself.
---
Grace woke up to an empty house. She stumbled yo her bathroom, showered, brushed her teeth, and got dressed. She them hauled herself downstairs. She had a mediocre breakfast of cereal and toast. The card that man gave her was just sitting on the table. He told her to change her life. She picked it up and started playing with the card inbetween her fingers.

Once she finished breakfast she grabbed her car keys amd put the adress in her gps. She changed the shift to reverse, pulled out of the car, shifted to drive, and started driving to this guys house. She had nothing to lose so why not take a chance to change.
---
Beep! Beep! Lena reached a hand out and turned off the alarm clock. Rolling over, she tried to go back to sleep again, but found that she couldn't. "Oh, what the hell, let's get there early today," she told herself.

Sitting up, she stretched for a minute before rushing to get dressed and downstairs to have breakfast. While eating breakfast, she had another look at the card that the man had given her yesterday. Memorising the address, she got up and went outside to where her car was waiting. Taking a deep breath, she drove off.

Today is the first day of your new life...
---
3 posts here • Page 1 of 1
Arcs are bundles of posts that you can organize on your own. They're useful for telling a story that might span long periods of time or space.
There are no arcs in this roleplay.
There are no quests in this roleplay.
Here's the current leaderboard.
There are no groups in this roleplay!
Welcome home, Promethean. Here, you can manage your universe.
Arcs are bundles of posts from any location, allowing you to easily capture sub-plots which might be spread out across multiple locations.
You can create Quests with various rewards, encouraging your players to engage with specific plot lines.
Settings are the backdrop for the characters in your universe, giving meaning and context to their existence. By creating a number of well-written locations, you can organize your universe into areas and regions.
Navigation
While not required, locations can be organized onto a map. More information soon!
There are no groups in this roleplay!
By creating Collectibles, you can reward your players with unique items that accentuate their character sheets.
Once an Item has been created, it can be spawned in the IC using /spawn Item Name (case-sensitive, as usual) — this can be followed with /take Item Name to retrieve the item into the current character's inventory.
Give your Universe life by adding a Mob, which are auto-replenishing NPCs your players can interact with. Useful for some quick hack-and-slash fun!
Mobs can be automated spawns, like rats and bats, or full-on NPCs complete with conversation menus. Use them to enhance your player experience!
Current Mobs
No mobs have been created yet.
Locations where Mobs and Items might appear.
You can schedule events for your players to create notifications and schedule times for everyone to plan around.
Add and remove other people from your Universe.
Orphanage
By marking a character as abandoned, you can offer them to your players as pre-made character sheets.
Something new, something..different
"Judge less - or at least later."
The Forge
Use your INK to craft new artifacts in Dreams & Games. Once created, Items cannot be changed, but they can be bought and sold in the marketplace.
Notable Items
No items have been created yet!
The Market
Buy, sell, and even craft your own items in this universe.
Market Data

Market conditions are unknown. Use caution when trading.

Quick Buy (Items Most Recently Listed for Sale)
None
Discussions
Most recent OOC posts in Dreams & Games