"Killing is as easy as breathing."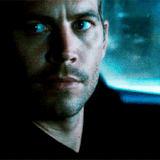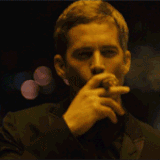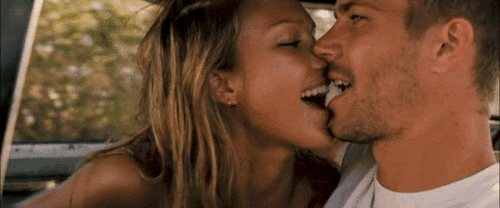 | Full Name |
"The LaCroix family is a dangerous one. If you hear it, usually that means someone's dead or is going to die."
Drake Tyler LaCroix

| Nickname |
"It's one syllable. I think you can manage it."
Drake typically just goes by Drake because there's really not much you can shorten it to. Sometimes, people he's close to will just call him D.

| Age |
"I've seen and done more then most eighty year-olds."
Twenty-six years-old

| Gender |
"Ouch."
Male

| Role |
"I'm a killer babe."
Boy Two



| Appearance |
"Women can't seem to resist."
Hair
>> Dirty blonde with lighter highlights <<
>> Usually kept cut fairly short <<
>> In summer seasons, the sun naturally bleaches it lighter <<
>> Facial hair is sometimes shaven, but he normally lets it grow
out a little. He never has lets it get too far though <<
Eyes
>> Very light blue <<
>> More vibrant in sunlight <<
Build
>> Keeps himself fit with lots of exercise <<
>> Fit torso with obvious abs <<
>> Broad shoulders <<
>> Tall, 6ft 3in <<
Piercings
>> When he was a teen he used to have one ear pierced,
but he no longer wears it now that he's older. <<
>> He has no other piercings <<
Scars
>>

Along left shoulder blade

<<
Trailing along his shoulder blade on his back, Drake has a fairly large
scar. This he got from getting in a fight with the friend of his that
stole his wife from him.
>>

Front of right shoulder

<<
Above his collarbone, on his right shoulder, Drake has three small scars
from bullets. The night he got them, he'd been so high, he didn't even
remember getting them. All he remembers is waking up nearly dead, in
a hospital with about a hundred people asking him what had happened.
>>

Right thigh

<<
There's a scar on his right thigh from a car accident he got into once.
He'd been extremely drunk and hit a tree. He fairly large piece of
metal had wedged itself into his thigh.
>>

All Over

<<
Aside from these large, obvious scars, Drake also got several smaller,
less noticeable scars on his body. They're mostly from getting into
fights when he was a teen, but none are huge or were particularly
life threatening situations.
Tattoos
>>

Left hand

<<
On the back of his hand, he has a skull in a rose tattooed
>>

Between shoulder blade

<<
His second tattoo is complex and detailed. Between his
shoulder blades, Drake has a fairly large lion tattoo
>>

Inside of arm

<<
On the lower part of his arm, on the inside, Dark has a
tattoo of the grim reaper with a moon behind it. This is
because he does so many jobs, killing off celebrities,
that, jokingly, some of the other guys call him the "Reaper"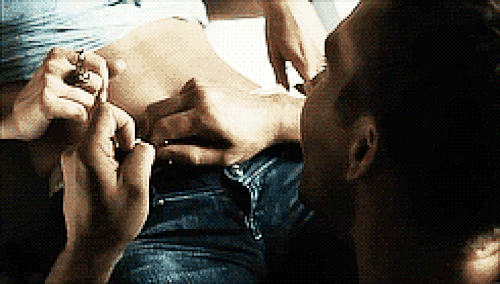 | Likes |
"I like to kill."
♥ Dogs
♥ Women
♥ Parties
♥ Drinking
♥ Drugs
♥ Killing
♥ Rough sex
♥ Smoking
♥ Fast cars
♥ Black coffee
♥ His brother and sister
♥ Danger
♥ Fighting
| Dislikes |
"Just don't try and order me around."
✗ Failure
✗ Clingy girls
✗ Being told not to do something
✗ Emotional situations
✗ Being told what to do
✗ Idiots
✗ When people don't do what he says
✗ His ex-wife
✗ Sleeping
✗ Not getting his way
✗ Not having control
✗ Not being the best
| Fears |
"I don't fear."
☠ Losing his brother and sister ➛ Drake is extremely protective of his family. If someone says or does something to hurt them, you can bet your ass, he'll come after you. Even though he doesn't normally like to show emotion or express love, he loves his family more then anything in the world. If anything were to ever take them away from him, he'd probably lose it and he'd blame himself, even if it wasn't his fault. The way he sees it, he's the oldest so he's responsible for protecting them.
☠ Love ➛ Drake fell in love once and it ended horribly. It broke his heart when she did what she did to him and he never quite managed to recover from it. As such, he is honestly afraid to ever love again because he's afraid to trust someone that much only to be let down and hurt all over again.
☠ Becoming emotionless ➛ While he's afraid to love, Drake is also afraid to become emotionless. His job requires him to shut down any and all emotion so he does easily because that's what's necessary to do what he does. However, the job is gradually taking it's toll on him. Every year, he becomes a little colder, crueler, and emotionless. He's afraid that, someday, the job will be all he is, that he won't be able to care about anything anymore and it will cause him to do things even he can't handle at the moment.
☠ Failure ➛ Drake is a killing machine. He gets in, kills someone, and gets out without so much as blinking. Everything he does is precise and calculated with no room left for mistakes or failure because that's how he is. He succeeds and there's nothing else to it. Failure, to him, isn't an option and the thought of failure terrifies him because he can't fuck up. He can't let his father and his family down. He has to be the leader and he has to be the best he can be at his job or he's lost and confused.



| Personality |
"If you're not afraid of me, you should be."
Drake is the very definition of dangerous. Not only is his natural talent for murder terrifying, but the fact that he is capable of doing so with absolutely no emotional involvement whatsoever. The danger in Drake is that he's not afraid to do the shit others won't and he's smart enough to figure out how to do the shit others can't.

He's a man of precision. He get shit done with such accuracy and efficiency, it's scary because you know, if he sets out to do something, he does it and he does it well. He kills with confidence because he's been doing it for so long, he knows exactly what to do. It would be an understatement to say he's a professional at what he does.

There are three main reasons Drake is so good at what he does, and they're also the biggest reasons to fear him.

The first, is that he's smart. He likes danger, adventure, and thrill, but he's not impulsive. He thinks before he acts, making him all the more dangerous because he knows what he's doing when he's doing it. He helps his father run Equinox very easily because of how incredibly smart he is. Not only can he plan the perfect murder without even so much as blinking, but he knows how to do business and solve problems. If he had been born into a different world, he might possibly have been the CEO of a major corporation.

Another reason he's dangerous is because he's good with words. He can win in a fight and he won't hesitate to kill you, but, rather then throw his weight around to get what he wants out of people, he uses words. He's good at breaking a person down, getting into their head, and knowing just the right things to say to get the reaction he wants from them. He could probably, quite literally, sell ice to an eskimo. This skill comes in handy when he has to do things like deal with celebrities or torture information out of people, but it's also useful with women. Girls fall all over him because he always knows exactly what to say to talk them out of their clothes.

Drake is also absolutely ruthless. He's utterly cold and has nearly flawless control of his emotions. He can kill anyone and not feel a single ounce of regret, even his brother's girlfriend and child. It's easy to him, to lock down the his feelings like he doesn't have any. Many of the people working for him are even terrified of him because, since he's so detached and ruthless, he's willing to do the jobs the others won't even touch. He'll kill innocent people and torture for information.

Very rarely, will you ever get any sort of affection or emotion from him. Even the way he speaks to his brother and sister sometimes is strictly business, and when he gets angry, things get even more frightening because he very rarely explodes. His temper is one that lashes out in the most cruel ways. He's very calm when he's angry, but that doesn't mean he won't hurt you. In fact, it's quite the opposite. He doesn't just explode and beat the shit out of you because what he wants isn't just to cause pain. He wants to cause the most pain he possibly can. He'll tear a person so pieces emotionally and mentally before he ever even touches them.

At times, however, if pushed the right way, his lid will blow. It's hard to get him to explode, but not if you know how and when he does, it's terrifying because that's when he's lost all control. He doesn't even know what he's doing sometimes when he's that angry so he has no sense of restraint and it is very likely that, if you get him to flip, he'll kill you without so much as thinking about it.

Despite his cold hard demeanor, however, Drake does have feelings. He loves his family very much and would do anything for them, even die for them. He believes it is his job to protect them, so if anything were to ever happen to them, he'd take it hard and blame himself. It does take a toll on him, all of the awful things he does, but the only signs are subtle and you have to really know him to be able to tell because he's so hard to read.

In all, Drake is an extremely bad man. He does tons of drugs because he likes the way they make him feel. He treats women like shit, seducing them, fucking them and then throwing them away like nothing. He kills people ruthlessly, and he's willing to do things that even some of the cruelest guys working for him refuse to do. He knows the difference between right and wrong, he simply doesn't care.

Still, despite all this, in the end, he'd die for the ones he loves and does his best not to hurt them, even though he sometimes fucks up.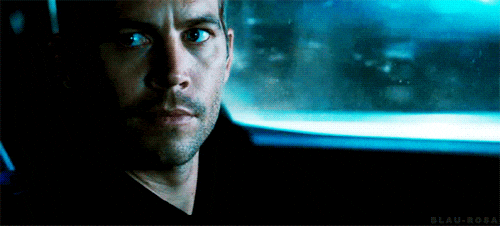 | History |
"It hasn't been easy, but there's no use trying to change it."
Growing up wasn't exactly easy for Drake, given the world he was born into. He's seen a lot of pain, experienced a lot of suffering, and done a lot of horrible, unforgivable things. As a child, his life was always filled with violence, murder, and danger. His father raised him to be a leader and a man of power, meaning sometimes he had to teach him hard lessons that many would consider cruel and abusive, but they were effective. All of his father's teaching turned him into what he is today: a ruthless killer.

Ever since he was a kid, it was clear he was going to be great. Even at a young age, he had a capacity to turn off emotion that let him witness horrible things with little trouble. He watched his father murder his mother and, though it wounded him deeply, he never showed a sign of it and this seemed to make his father happy because he was raising killers and killers had to be cold.

It became very clear to everyone that Drake was his father's favorite out of his three children. Kimber was a girl, which his father considered to be completely useless and not just that, but she was also the product of their mother's affair and not even really his daughter. Enzo, his younger brother, for some reason, never quite seemed to match up in his father's eyes. Every time Enzo would fail or do something reckless and get caught, their father would compare him to Drake, forcing him to live in his shadow, causing a bit of tension between the two brothers, even if they loved each other.

Fourteen was when he completed his first job. His father tested him by giving him a job that was easy in the sense that he wouldn't get much resistance, but difficult because the target was an innocent child. He was supposed to teach an actress a lesson and scare her back into obeying by killing her son. It was hard. Drake could control his emotions, sure, but he wasn't cold. He still felt horrible and the memory of that first kill still follows him around.

At nineteen, Drake fell in love with a girl named Skylar Freeman. She was one of the few female women working for Equinox. She wasn't a celebrity, like so many of the girls he met. She was good at killing off celebrities that caused them trouble, but, what she really did well was interrogate and torture people for useful information. She was dangerous and he was drawn to her from the moment he first saw her.

He fell for her and fell hard. They were pretty much inseparable for a long time. He'd been cold and detached for years, but Skylar seemed to bring him back to life, making him feel things again. When he was twenty-one and they'd been together for two years, they got married.

At twenty-two, his father asked him to do something that really pushed even his limits. His brother was in love with one of the celebrities that they had control over and the woman was starting to cause trouble. His brother couldn't do it, so Drake had to kill both her, and their child. He played it off like it had just been another job, but it had been hard on him because he hated hurting his family.

At twenty-four, his perfect married life with the woman of his dreams was destroyed. He discovered that she'd been cheating on him for a year, but not just with any random guy. She'd been fucking his best friend behind his back for over a year. He lost his shit completely. He went over to his best friend's place and they got in a fight that nearly killed him, but, in the end, he'd killed his friend.

Then he went after Skylar, but she was smart. She knew he'd go for her so she'd gone to his father. Normally, because she was a woman, he wouldn't give her the time of day, but she wasn't just any woman. She was one of his best murderers and interrogators. He couldn't afford to lose her. His father wouldn't let him kill her. Instead, he payed for their divorce, but he wouldn't let him lay a hand on her.

Skylar is still alive, working for his father and she's completely guiltless over what she did. She even purposely taunts him and teases him seductively. A few times, he's slipped up and slept with her only to wake up to her missing. She's driving him crazy.


Monogamy
Cherub
baby girl, youre my baby girl
and dont every forget that s***
big world, its a big big world
the last thing i can do is commit
diamond rings, and fancy things
the stars don't shine as bright as this
shallow thoughts and empty hearts
how can you find the right fit?......you just can't, you just can't so

monogamy, is not for me
i wanna do whatever i please
dirty deeds, and sinful things
get down on your hands and knees

baby baby i want this to work
but maybe its the wrong approach
youve been held down, been missin the boat
love aint what you want the most
random a** with some brew and some gas
girl lets get emotional
i find it hard to believe that you want
something more than physical
so listen baby, cus i believe...

monogamy, is not for me
i wanna do whatever i please
dirty deeds, and sinful things
get down on your hands and knees
_________________________




_________________________
Da Vinci
Weezer
I tried taking a picture of you
When I look at it nothing comes through
Sometimes I wonder if you're just a ghost
And I wonder who's haunting you most

I tried describing you to all my friends
But they just told me to polish my lens
You're sweet, generous, my sweetheart
I don't even know where to start

Even Da Vinci couldn't paint you
Stephen Hawking can't explain you
Rosetta Stone could not translate you
I'm at a loss for words, I'm at a loss for words
I couldn't put it in a novel
I wrote a page, but it was awful
Now I just want to sing your gospel
I'm at a loss for words, I'm at a loss for words

I looked you up on ancestry.com
There was no record of Dad or of Mom
It's like you fell straight out of the sky
And left the scholars to figure out why

I like to think that I know quite a lot
But with you it feels like I forgot
I wish that I could explain who you are
But when I try to I never get far

Even Da Vinci couldn't paint you
Stephen Hawking can't explain you
Rosetta Stone could not translate you
I'm at a loss for words, I'm at a loss for words
I couldn't put it in a novel
I wrote a page, but it was awful
Now I just want to sing your gospel
I'm at a loss for words, I'm at a loss for words

We've come so far, now here we are
We made it through the night
I know we will, be strong, cause still
Everything will be alright

Even Da Vinci couldn't paint you
And Stephen Hawking can't explain you
Rosetta Stone could not translate you
I'm at a loss for words, I'm at a loss for words
I couldn't put it in a novel
I wrote a page, but it was awful
Now I just want to sing your gospel
I'm at a loss for words, I'm at a loss for words
I'm at a loss for words, I'm at a loss for words
---
---