"Careful baby, even the prettiest roses have thorns."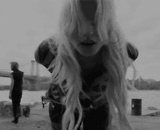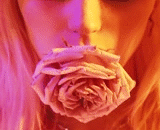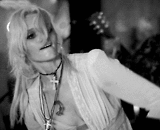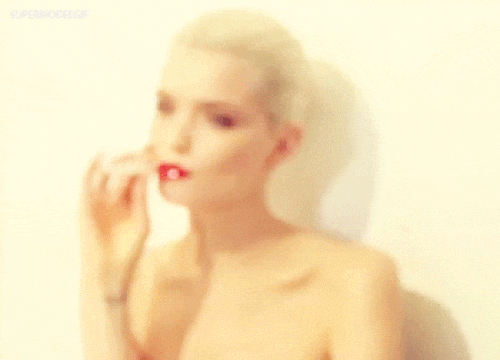 | Full Name |
"It's not a bad name I guess."
Willow Grace Brooks

| Nickname |
"I get plenty of shit."
Willow doesn't really mind nicknames. A lot of people tend to just call her Willow, but she also commonly is called Willa, Wil, or Lil.

| Age |
"I know, I look older then I really am."
Sixteen years-old

| Gender |
"Is that even a question?"
Female

| Role |
"Open any magazine, you'll see me."
Girl Two



| Appearance |
"I'm the girl every man wants to fuck and every woman wants to be."
Hair
>> Changes quite often, she's always going back and forth with looks <<
>> Typically, her hair stays long, though she'll occasionally cut it <<
>> Sometimes, her hair is ice-white blond <<
>> Sometimes, it's a darker, dirty blond <<
>> Sometimes, she has long bangs that sweep to the side <<
>> Sometimes, she had thick bangs that rest against her eyebrows <<
Eyes
>> Very blue <<
>> Sort of a paler, icy blue <<
>> When her hair is white-blond, her eyes stand out more <<
Build
>> Tall and thin <<
>> She has a fairly delicate bone structure, making her appear fragile <<
>> Willow's body is lean and delicate in appearance as opposed to curvy <<
>> Good posture <<
>> Tall for a girl, seeing she's a supermodel <<
>> Very strong, prominent bone structure in her face <<
Piercings
>> Willow has several piercings that she usually has to remove for jobs <<
>> Left side of her nose pierced with a silver hoop <<
>> Both nipples pierced <<
>> Multiple ear piercings, including a few cartilage <<
>> Tongue stud <<
>> Her mother nearly killed her for her piercings <<
Scars


>> Willow has no scars on her skin. Any scars she may have once had have been removed flawlessly, because of her mother. <<
Tattoos
>> Against her mother's wishes, Willow has five tattoos. She likes small, not simple tattoos. Not only because they're easy to cover with make up and photoshop, but also because she likes the simple beauty of them. The fact that they're all fairly small and simple is probably the only reason her mother allows her to keeps the tattoos. <<
>>

Back of the neck

<<
Under her hair, Willow has a tattoo of a small, thorny red rose.
>>

Left Collarbone

<<
Over her heart, she has a heartbeat tattoo that says "Just live"
>>

Insides of feet

<<
Along the inner edges of her feet, Willow has two tattoos. One is a line of the planets, the other is the phases of the moon.
>>

Inner Elbow

<<
Just below the inside of her left elbow, Willow has a black and white fox tattoo
>>

Knuckle of ring finger

<<
Finally, on the bottom knuckle of her ring finger, as a drunken mistake, she has a small X tattooed, standing for Xander, the name of her ex-boyfriend.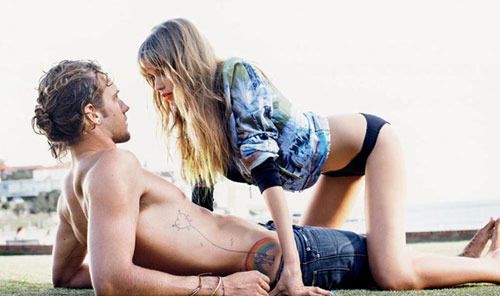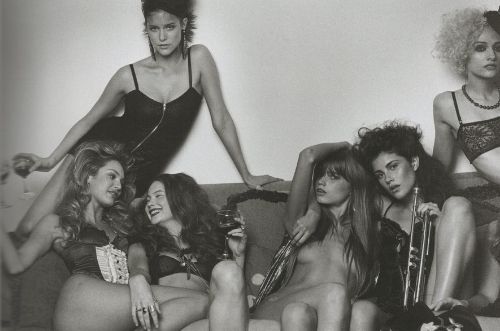 | Likes |
"I've been called kinky more times then I can count."
♥ Pain
♥ Jetta
♥ Danger, taking risks, recklessness, ect.
♥ Fast cars
♥ Cigarettes
♥ Traveling
♥ Doing new things
♥ Drugs (since Xander, she tries to stick with "softer" drugs as much as possible, but she sometimes slips up and goes for the harder drugs because she misses them. She's just afraid of getting horribly addicted again so she's hesitant and careful with them.)
♥ Parties
♥ Rough, kinky sex
♥ Strong liqour
♥ Bad boys
| Dislikes |
"My mother drives me fucking insane."
✗ Children
✗ Being treated like/seen as a child
✗ Going to bed early
✗ Her mother
✗ Being told what to do
✗ Xander
✗ Not having control
✗ Reading
✗ Being yelled at
✗ Being underestimated
| Fears |
"I like to do what scares me. If I'm not a little bit afraid, it's usually not fun."
☠ Losing Jetta ➛ Even though she acts mature for her age and is independent when it comes to a lot of things, in reality, she's still only sixteen years-old and she needs her older sister. She's dependent on Jetta for a lot of things. If she ever finds herself in a situation she can't handle, it's her sister she goes to. The two of them are practically inseparable and Willow would go to the ends of the earth for her sister. Even though she'd never admit it, without Jetta, she would be lost and miserable because, with such a horrible mother, Jetta is the person in Willow's life she leans on most. She loves her sister and hopes never to lose her because she's not sure she could survive it if she ever did.
☠ Xander ➛ Her ex-boyfriend Xander was a total nutcase and, while they broke up a long time ago, she is still afraid of him. She'd liked him because he was dangerous, but, near the end of their relationship, he'd become too dangerous. He'd gotten her hooked on terrifyingly high doses of drugs and had become extremely damaging and abusive. He'd controlled her even worse then her mother had, trying to isolate her even from Jetta. He'd gotten involved with really dangerous people he'd never tell her about right before they broke up and she's afraid, if he ever comes back for her, he'll come back to kill her or Jetta.
☠ Ugliness ➛ As silly as it sounds for a girl as beautiful as Willow to be afraid of being ugly, it's actually one of her worst nightmares. Ever since she could remember, her mother has told her that beauty is everything until, eventually, she had no choice but to believe it. Without her looks, she's afraid she's nothing so the thought of being ugly horrifies her. Even something as simple as a cut that could possibly scar her perfect skin scares her, no matter how small.



| Personality |
"I live for fame and everyone knows, I'll do anything to get it."
Willow is the perfect example of a wildchild. Just like her sister, Jetta, she's absolutely reckless in every thing she does. She lives for danger. It's like the air she breathes, and she's always actively seeking someone or something that will excite her and make her pulse race. She likes all the wrong things and hates all the right things and it has gotten her into a lot of trouble in the past, but she doesn't care. She continues to seek danger because it's a sick obsession of hers, always wanting anything that is horribly bad for her.

Willow has quite the addictive personality. She doesn't get attached to many people other then her sister, but what she does attach to is excitement, which makes it very easy for her to get swept up in all the wrong things and lose herself to her addiction to danger. She'll continue to go back to a man, even if he treats her like shit, and she is always teetering precariously on the line between drug use and full blown, crippling addiction. She just can't help herself. She likes the way it feels to do something wrong, which is why she's always fucking older guys, breaking laws, and hurting people.

Under this sick addiction to all the wrong things and people, Willow has a desperate need for acceptance and attention. This comes from her mother. All the emphasis her mother put on the importance of fame and beauty throughout her life has turned her into someone who needs attention to survive. If all eyes are not on her, you can damn well bet she'll do something to get them there because she's honestly just desperate for people to want and adore her. She never once received praise or admiration from her mother, only criticism and judgement. As such, she spends almost every single day of her life working her ass off to make people either want her, or want to be her.

This kind of mentality is tearing her apart and driving her crazy without her really even realize it. Part of the reason she's so addicted to people and things that are bad for her is because she wants to destroy the monster her mother created with sex, drugs, and alcohol. She parties, fucks around, and plays head games with people to keep herself busy and distracted from how much she actually hates who she is. Her mother has made sure that she's useless for absolutely anything but modeling so, when she isn't in front of a camera, she's lost and not entirely sure who or what she is.

If you talk to Willow you'll soon find out that she's extremely mature for her age. She's only sixteen and many people are shocked to discover this. Not only does makeup and Photoshop add years to her face when modeling, but the way she talks and carries herself, you'd never guess she's just a kid. She works hard to keep it that way too. It drives her crazy when people look down on her because she's young, so she's always trying to assert her independence in any way she can to make people realize she's actually so much older then just sixteen.

Deep down, she knows she's still just a fucked up kid who's desperate to feel love from anyone who will give it to her. Ever since her last boyfriend, she's been fucking so many men, the tabloids can't keep them straight anymore, and she always finds herself at the biggest, most crowded parties where there are people all around to be dazzles by her fame, fortune, and beauty.

It's fucked up, the way she lives and she knows it, but she doesn't care. Everytime things start to fall apart around her and she pushes the danger envelop a little too far, there's always Jetta. Her older sister helps keep her sane and honestly, if it weren't for Jetta by her side all the time, she probably would have cracked from all the pressure ages ago, but Jetta keeps her strong enough to handle it all without letting it ruin her.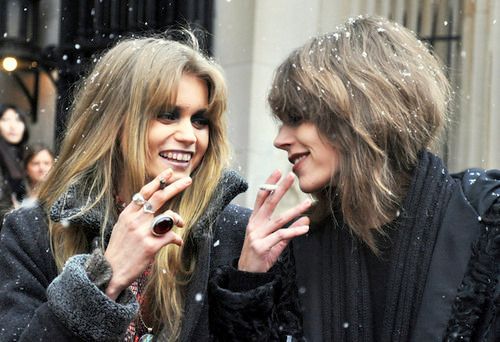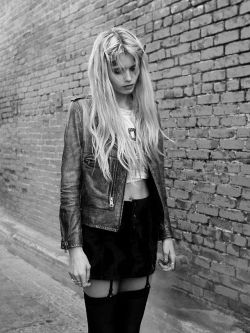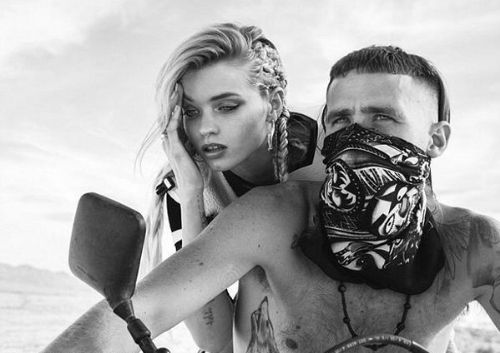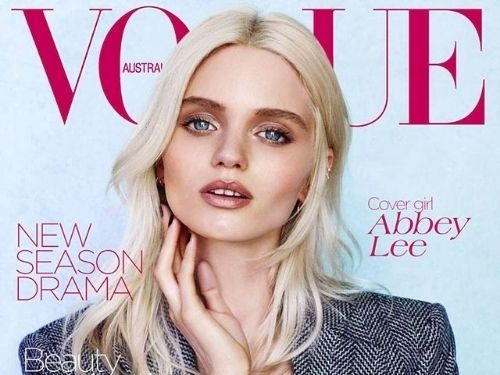 | History |
"Fame isn't always all it's cracked up to be."
Despite living the high life, surrounded by glittering things, Willow's life has never been easy. Far from it, in fact. Her earliest years are nothing but a smudge on her memory. She and her sister, Jetta were treated horribly as children with a terribly abusive father. Eventually though, the abuse ended when the girls were taken away from their father. Various coping mechanisms and extensive therapy have pretty much completely eradicated those early years from her memory to the point where, she doesn't even remember being adopted with her sister by a woman named Charlotte Brooks.

This woman was rich and lived in an enormous house like nothing Willow had ever seen in her life. However, instead of improving, her life only got worse. Her mother turned out to be a complete, raging psychopath. Not only was it impossible to live in her house because even just forgetting to use your coaster would make her shriek and scream at you, but she was also the kind of woman who forced her children through pageants.

Only this was much more then that. Her mother pushed her and Jetta into pageant after pageant, but it wasn't for the love of glitter and glamour, it was for the glory and that was clear. If the girls didn't win, their mother was exceedingly cruel while, at the same time, if they did, the happiness was short lived because they were quickly being forced into yet another show without even stopping for a second to be glad they'd won. It became clear that their mother didn't just want first place, she would do whatever it took to get there.

This meant imposing things like strict diets on the girls that practically had them starving until they looked the way their mother wanted to. Failure was not an option and for years, Willa did everything in her power to make her mother proud. That was all she wanted, was her mother's affection, but she never seemed to get it. Jetta loved her so, thankfully, she wasn't alone and unloved, in fact, the two of them were practically joined at the hip, but still, she never felt complete without her mother's love.

When she was fifteen, things went downhill fast. Jetta and her were doing a lot more then just pageants at that point. They were fully-employed models, living in a world of fame, drugs, sex, money, and parties. At a party after a fashion show once was when Willa first met Xander. He was a whole twelve years older then her, making what that had very wrong, but Willow didn't care. He had a way of making her feel so good with just his smooth-talking words, she couldn't resist him even a little.

Her relationship with Xander lasted a year and it was beautiful and tragic at the same time. He was a musician and there were times when he was incredibly sweet and they were great together. She'd lay in his lap, both of them high, while he played and sang her a song he wrote for her on his guitar, but at the same time, as good as things could be, they could also flip in a second and they'd turn into a nightmare together.

Xander got her hooked on extremely powerful drugs and, the longer they were together, the more dependent he forced her to be until her drug use was more then just a habit. It was a lifestyle. She was on dangerously high doses of extremely potent drugs and Xander encouraged and fed her habit as a sick way to make her compliant to his every will. He was a control freak to say the least. He wanted to control every aspect of her life down to what she wore, and she was too high to notice most of the time, but the people around her did, especially when she'd have to call off photoshoots because she was too high or covered in too many bruises from his abuse.

He started to isolate her as well and turn her against her family and friends, whispering cruel things about them in her ear while he kept a tight grip around her waist when they were at parties, telling her how much her friends hated her as he stuck a needle in her arm and filled her veins with something that would make her want to believe everything he said. And she did. She started to resent everyone around her but Xander. Even Jetta. She pretty much quit going home unless her mother came knocking, then she'd be home for a day or so before ending up right back on Xander's couch, listening to him whisper sweet lies to her, getting high with him, and then having brutal fights where he'd beat her and sometimes even rape her. Near the end of their relationship, he was getting angrier and angrier, hurting her for no reason and hanging around with a dangerous group of people she didn't know and was always too high to ask about.

It was fucked up, but Willow couldn't break away. He had her so doped up all the time, she thought she loved him so she really didn't want to break away from him. She wanted to be with him forever and probably would have, had Jetta not stepped in. After one particularly bad fight, Willa had ended up in the hospital and at that point, Jetta took things into her own hands because Willow no longer could. She got him thrown into prison with a sentence of four months.

It was hard at first, losing him, and she hated Jetta with every fiber of her being because, not only had Jetta gotten him locked up, but she wouldn't let her go visit him, and she was strictly forcing her off the drugs seeing as Willow clearly had more then just a problem. When she started, she was a total addict and couldn't stop no matter how high she was, she always wanted to be just a little higher.

It took a while, but eventually, Willow recovered and she realized Jetta wasn't trying to hurt her, she was trying to help her. Xander had fucked her up completely. He'd pretty much destroyed all capacity she had to love and trust a man and, after that, she no longer did. After Xander, she started sleeping with so many guys, she was lucky if she knew their names half the time. She became desperate to feel loved like Xander had made her feel, but at the same time, reluctant to stick with one guy long enough to trust him because she didn't want to end up hurt again.

The experience with Xander had also made her more cautious with drugs. Jetta does a lot of heavy stuff to deal with psychological issues, but, because Willow get addicted so quickly, she has to keep herself under careful control when it comes to drugs. Very rarely, does so take the hard stuff anymore because she's honestly afraid of getting dependent all over again. She sticks to the "softer", easier drugs as well as strong alcohol, carrying a flask with her almost everywhere she goes because she's desperate to stay high, but nervous to start using hard drugs again after what happened with Xander.

It has now been four months since Jetta had Xander locked up and that is honestly terrifying for Willow because she knows Xander. When he gets out, he'll be angry and he'll want revenge, but he'll also want her back and she's afraid that he'll kill Jetta and she'll be to weak to resist him when he pursues her because she's always been weak to him.


Fucked My Way Up To The Top
Lana Del Rey
Life is awesome, I confess
What I do, I do best.
You got nothing, I got tested
And I passed, yes.

Lay me down tonight in my linen and curls
Lay me down tonight, Riviera girls.

I fucked my way up to the top,
This is my show.
I fucked my way up to the top,
Go, baby, go.

Go, go, go, go, go,
This is my show.
Go, go, go, go, go,
This is my show.

I'm a dragon, you're a whore,
Don't even know what you're good for.
Mimickin' me's a fuckin' bore
To me, but babe.

Lay me down tonight in my diamonds and pearls
Tell me something like I'm your favourite girl.

I fucked my way up to the top,
This is my show.
I fucked my way up to the top,
Go, baby, go.

Go, go, go, go, go,
This is my show.
Go, go, go, go, go,
This is my show.

Need you, baby, like I breathe you, baby
Need you, baby, more, more, more, more.
Need you, baby, like I breathe you, baby
Fuckin' need you, baby, more, more, more, more.

Lay me down tonight in my linen and curls,
Lay me down tonight, I'm your favourite girl.

I fucked my way up to the top,
This is my show.
I fucked my way up to the top,
Go, baby, go.

Go, go, go, go, go,
This is my show.
Go, go, go, go, go,
This is my show.

Need you, baby, like I breathe you, baby
I need you, baby, more, more, more, more.
Need you, baby, like I breathe you, baby, ah, ah.
_________________________




_________________________
Everybody Wants Something From Me
The Pretty Reckless
Take a piece of my life
Take a piece of my soul
Take a piece of my face
So I can never grow old

And take a piece of my world
Take a piece of my heart
Take a piece of my brain
So I can never be smart

Everybody wants to see me down
Leave my body on the dirty ground
Everybody wants

I want you to abuse me, use me, shut up and do me
'Cause everybody wants something from me
Grab me, stab me, go on and have me
'Cause everybody wants something from me
Everybody wants something from me

Take a drink of my drink
Take a drag on my drag
Take a shot of the good
And take a pill for the bad

Take your momma's advice
So you can do what is right
Take a knife to the bed
Take a gun to the fight

Everybody wants to see me down
Everybody wants

I want you to abuse me, use me, shut up and do me
'Cause everybody wants something from me
Grab me, stab me, go on and have me
'Cause everybody wants something from me
Everybody wants something from me

Break me, take me
C'mon and make me
'Cause everybody wants

Abuse me, use me, shut up and do me
'Cause everybody wants something from me
Grab me, stab me, c'mon and have me
'Cause everybody wants something from me
Yeah, everybody wants something from me
---
---
WILLOW
Code: Select all

[center][img]http://i1180.photobucket.com/albums/x403/desire99600/desire99600020/ezgif.com-gif-maker_zpstduzxvvz.png[/img]
[img]http://i1180.photobucket.com/albums/x403/desire99600/desire99600008/newcreate%201_zps6lbkml4s.png[/img]
[img]http://33.media.tumblr.com/89eeabd1aa434ca09abe15fc9f526f05/tumblr_inline_ncjdgiaeJj1s8n1ve.gif[/img]
[img]http://i1180.photobucket.com/albums/x403/desire99600/desire99600020/ezgif.com-gif-maker_zpsq5hnkts0.png[/img][/center]
[font=times new roman]POST[/font]

DRAKE
Code: Select all

[center][img]http://i1180.photobucket.com/albums/x403/desire99600/desire99600020/ezgif.com-gif-maker_zpstduzxvvz.png[/img]
[img]http://i1180.photobucket.com/albums/x403/desire99600/desire99600014/newcreate_zpshjxssdzt.png[/img]
[img]http://27.media.tumblr.com/tumblr_lz2a63wq4F1r4lmglo1_500.gif[/img]
[img]http://i1180.photobucket.com/albums/x403/desire99600/desire99600020/ezgif.com-gif-maker_zpsq5hnkts0.png[/img][/center]
[font=times new roman]POST[/font]
---
---