---
---
Everyone has something that makes them different...
---
---
|| THE BAREBONES ||

---
|| Full Name ||
Charlie Smith
|| Age ||
20
|| Sex ||
Male
|| Role ||
Trapped
|| Face Claim ||
Ayame Sohma
---
|| THE PORTRAIT ||
---
|| Hair Colour ||
Light grey
|| Eye Colour ||
Gold
|| Skin Tone ||
Pale
|| Height ||
5'9"
|| Weight ||
139
|| Scars ||
Alex has burn marks that look like lines all over his back, nape, and back of arms.
|| Tattoos/Piercings ||
Standard lobe (right ear); jewelry is a small gold hoop earring.
---
|| THE SMOKESCREEN ||
---
|| Positive ||
+Empathetic
|| Charlie has a natural thing for understanding people's feelings. He'll often go to comfort someone if they need it and will just listen to someone for hours happily if it would make them feel better.
+Adaptable
|| Since he was little he knew he had to find a way to handle things, like the test preformed on him. Changing has become easy for him. He's made himself adjustable so he has the best chance at surviving.
+Affable
|| From the start he has been a friendly easygoing person who is naturally cheerful and easy to talk to. He had to force himself to be this way so he wouldn't go crazy or into despair while at Sirion.
+Bright
|| Charlie was intelligent since he was young. He learned to do/make things easily and had a thirst for knowledge. He'd be the one to always annoy one of the scientists with all of his questions. Charlie likely would have been a successful person if he wasn't born to be an experiment.
+Broad-minded
|| The hardest person to offend could be Charlie. He is very tolerant in his and other's views and reactions. He would never judge anyone; Charlie would just try to understand and learn from others.
|| Negative ||
-Worrisome
|| Worrying seems to be a hobby/habit of Charlie's. He tends to worry quite a bit, about everything. He worries mostly about being found, taken, and tested on again. Though, he does worry about things he could or could have done wrong. If it seems like there is nothing to worry about, he will still worry. He tends to end up filling himself up with worry, but this is usually when he is alone and or has time to think.
-Impatient
|| The one thing that easily annoys Charlie is waiting. He just ends up getting frustrated and restless, eager for the thing he is waiting for.
-Sarcastic
|| Charlie can't help himself, but he is just fond of sarcasm. Depending on the day, he tends to talk to or reply to someone using irony to mock that person and or convey contempt. Though, of course Charlie means no harm or malice. He is just being playful. He enjoys sarcasm and using it to mess with people. He can be this way too to protect himself from getting hurt emotionally. It helps him not care so/too much about something or someone.
-Stubborn
|| Once he has his mind set on something, or set to do something, he is determined. Even if you have good arguments or reasons for him not to do something and or for him to change his mind, it doesn't matter. He may be unreasonably determined, but he is still determined nothing less. Trying to change Charlie's mind is like, like trying to change a light bulb that was glued, glued in with superglue.
-Careless
|| Oh boy, Charlie can be careless a lot, a little, and or in between throughout the day. At times he doesn't give enough/careful attention and or though to avoiding harm and or errors. He'll actually just be unconcerned about something when he is like this. At times he may not carefully work on something. Most of the time, when he gets hurt he isn't concerned with getting cared for. He knows he'd most likely just heal perfectly fine on his own. Oh and he is worried about getting found if he ever went to a doctor or something. Though, he will always offer care for others if they get hurt.
|| Likes ||
+Tea
+Sunlight
+Spring
+Freedom
+Affection
|| Dislikes ||
-Scars
-Untidiness
-Cold
-Torture
-Being left out/left behind
|| Dreams ||
* Having a permanent place to call home
* Not having to worry about being captured and experimented on again
* Traveling the world
|| Fears ||
<Being trapped/isolated
<Complete darkness
<Dying
---
|| THE REALITY ||
|| Occupation ||
Librarian
|| Romantic Interest ||
TBD
|| Biography ||
My creation was an experiment. I saw my file one day, but just for a little while before they took it from me. I saw that the sperm and egg that formed me was changed in some scientific way. Anyhow, since I can remember I have always been at the research and development lab of Sirion Technologies and Pharmaceuticals, Inc. Most things I remember from when I was very young is darkness and pain. My childhood was great right?

I know when I was around four I was injected with some stuff. The shot caused me to feel awful. Oh and it then killed me for like seconds. I heard the scientist talk about it when I woke up. I am glad they found it fun. Anyhow, after the bad effects of the shot went away, things changed. Everything tasted, looked, felt, sounded, and even smelled different. Oh and I had more energy and strength than before.

The most interesting thing that happened after was that I could control light. I could shape it into things, like shields and whatnot. I could even throw light balls, but I stopped doing that as they hurt people. I found that out by mistake. I ended up burning the scientist who gave me shots with one. I was trying to run away from her to avoid my shots for the day. I threw a light ball at her and next thing you know her hand was burned. I was aiming for the needle. After that day she was harsher with me. I guess she wanted revenge for me hurting her. It was a mistake and she decided it wasn't.

As experiments I was kept in the dark. She would keep me in the dark more. The dark was awful, even if my eyes adjusted; It wasn't enough, it was just darkness. I don't even want to think about it. They kept me in "The Dark Room", which had no source of light for testing. It was horrible. I couldn't even use my power sometimes or it would just stop working after I was there for certain amount of times. Leaving "The Dark Room" was the best, but worst at the same time as the light hurt my eyes.

The experiments worked, kind of. Well the experiments figured things out anyways. I was only able to create light out of nothing, but only the first day or so. They realized I had to absorb light to release it in a place where there is no light. This went on for years; they found new ways to test me, try to break me. My life was awful, but I tried to make the best out of everything. If I didn't I'd probably have lost it. We also learned I could make light hurt people or not, like I did to that scientist.

Though, one day Czes, Will, Ani, and I expressed out desire to leave. We wanted to find better lives outside the jungles surrounding the Southeast Asian lab location. After that day, I decided the only way for us to find better lives is if we escaped. I formed a plan. I didn't tell the others about it though just in case it failed and I got caught. Oh, I forgot to mention "The Dark Room" became my room. They wanted to test my powers out to their fullest extent. They had me do other test do, but "The Dark Room" seem to be the main focus. My room was connected to the natural gas heating system room by a vent.

Since I was left in my room for days at a time, I was able to remove the vent's cover without anyone noticing. I just blocked the camera's vision with a ball of light like I normally did when first put in the room. When I opened the vent I put as much light into the room as possible. Things heated up, the light acted like fire and that was finally when the explosion happened.

My memory after the explosion isn't so great for obvious reason. I do remember a couple of things though. Guards rushed to the site of the explosion immediately. While the guards got me out of the rumble of the explosion I saw Cres. He had come to my room, but once there he just ran away. Wasn't that a nice thing of him to do? Anyways, once the guards got me, they took me to a medical room. They treated my wounds and drugged me up heavily. The next night I escaped. No one watched me as they decided I was too hurt, too drugged up to do anything.

I ended up in the jungles for days trying to find civilization. When I found it I just traveled. I had no home so I had to live on the streets for a long time. I found odd, illegal, basically any job I could find. Finally I found a legit job, working as a librarian. It was better than any other job I had in the past. With this job I was able to settle down in Le Havre, France.

---
---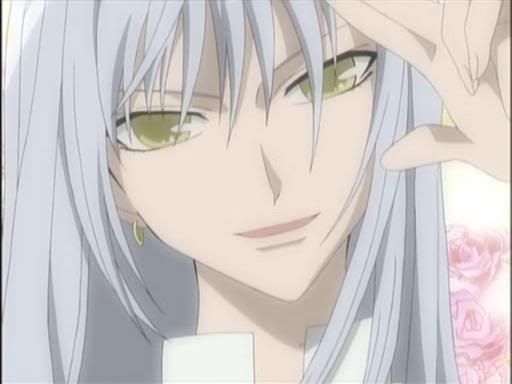 ...it's what you do with it that counts...