It's simple, isn't it? Looking at someone and describing them. Physical features, quirks, traits they show or hide from the world. You could never guess what lives right under our noses.
Literally.
Every story you ever told your child or your friends, every tale... has manifested into a person.
Fairy tales from all corners of folk lore now live among us normal humans, peacefully most of the time. A few upsets never got the best of them, and while they weren't in their castles or anything of the sort, they did have a small town of their own. However, their ruler, who had unanimously decided to be The White Queen from the tale
Alice in Wonderland
, has disappeared. The police department have spent days searching for her but no-one knows where she is.
Their town evolved into a ghetto. The stories that ran through their streets turned to darker means. Murderers, thieves. Even Snow White herself, a highly recognized woman in a place of authority, has been known to have her secrets, which taint her snow white skin.
Who will help to lead the search for the White Queen?
CHARACTERS: These can be added to and changed, just to help you think.
SNOW WHITE||FC: Alexandra Daddairo||Age:28||OPEN
BLOODY MARY||FC: Elizabeth Gillies ||Age:25||TAKEN by BOO!
ARIEL||FC: Hayley Williams||Age:17||RESERVED
THE MAD HATTER||FC: Gerard Way||Age: 22||RESERVED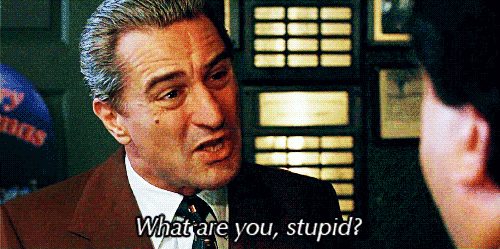 BLUEBEARD||FC: Robert De Niro ||Age: 52||OPEN
DICK WHITTINGTON|| FC: ||Age: 19||OPEN
BELLE||FC: Unknown|| Age: 23||TAKEN by MYSTERIOUS FOX
CHARACTER SHEET
Name:
E.g. Alice
Fairytale:
E.g. Alice in Wonderland
Age:
Appearance: (gif or description)
Sexuality:
Occupation:
Backstory of the folk lore/fairytale: (can be made up)
Alice's Adventures in Wonderland was a book from 1895 sold to millions of people who then told it to others and the legend grew e.t.c.
Backstory of character:
e.g Alice was born to wealthy parents... forced marriage.... rabbit hole... wonderland... just a dream... moved to city.. what happened so far e.t.c.
Location:
Personality:
Relationship status:
Other:
You can make your characters as dark/gritty as you want, so go wild!
Taking place in...
Arcs are bundles of posts that you can organize on your own. They're useful for telling a story that might span long periods of time or space.
There are no arcs in this roleplay.
There are no quests in this roleplay.
Here's the current leaderboard.
There are no groups in this roleplay!
Welcome home, Promethean. Here, you can manage your universe.
Arcs are bundles of posts from any location, allowing you to easily capture sub-plots which might be spread out across multiple locations.
You can create Quests with various rewards, encouraging your players to engage with specific plot lines.
Settings are the backdrop for the characters in your universe, giving meaning and context to their existence. By creating a number of well-written locations, you can organize your universe into areas and regions.
Navigation
While not required, locations can be organized onto a map. More information soon!
There are no groups in this roleplay!
By creating Collectibles, you can reward your players with unique items that accentuate their character sheets.
Once an Item has been created, it can be spawned in the IC using /spawn Item Name (case-sensitive, as usual) — this can be followed with /take Item Name to retrieve the item into the current character's inventory.
Give your Universe life by adding a Mob, which are auto-replenishing NPCs your players can interact with. Useful for some quick hack-and-slash fun!
Mobs can be automated spawns, like rats and bats, or full-on NPCs complete with conversation menus. Use them to enhance your player experience!
Current Mobs
No mobs have been created yet.
Locations where Mobs and Items might appear.
You can schedule events for your players to create notifications and schedule times for everyone to plan around.
Add and remove other people from your Universe.
The Forge
Use your INK to craft new artifacts in Dystopia. Once created, Items cannot be changed, but they can be bought and sold in the marketplace.
Notable Items
No items have been created yet!
The Market
Buy, sell, and even craft your own items in this universe.
Market Data

Market conditions are unknown. Use caution when trading.

Quick Buy (Items Most Recently Listed for Sale)
None
Discussions
Most recent OOC posts in Dystopia