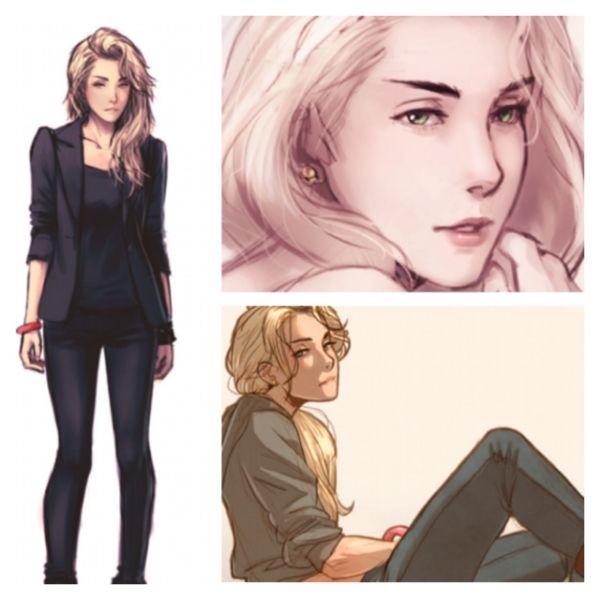 Hello My Name is:
Elisa Penfold
Please Call me:
Penny though, weird surname nickname that's kind of stuck overtime.
My Birthday is:
15th May (im 20 yrs old)
Well Obviously I'm:
A girl? Can you not see my rockin' bod?!
If you must know I'm:
Straight I'm sure, but I do wonder about girls sometimes, does that perhaps make me a little Bi?
Oh I'm:
One of the new med students, a few were transferred over here for experience and training. Pretty cool right?
It's Been:
Pfft...only just started I'm counting the minutes though!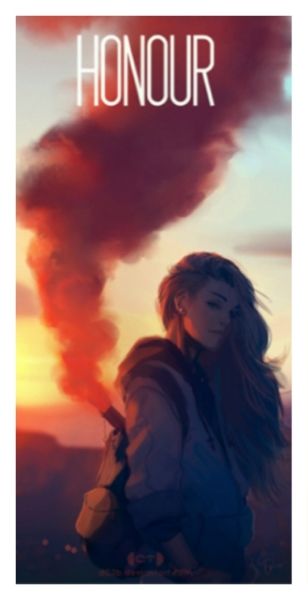 My Shampoo?:
Various shades of Blonde
I Don't Need Glasses:
Grey/Blue
Does This Make Me Look Fat?:
8 stone
Well I Think I'm:
5'5
Aren't I Pretty:
I mean check out my abs? Sure they're cushioned a little but they're there somewhere! I have pretty nice skin because I cleanse, moisturise the whole sha-bang. My hairs long and wavy, it can be pretty unpredictable, I think it's eaten a few birds in the past, I don't know. My friends have said my eyes are slanted and sexy like a felines, I don't really care to notice, I mean, whatever nothing about me is not sexy.
I have long legs, a flat and soft stomach and size C cup boobs. Pretty sure one boob is bigger than the other, I don't know it's not like I stare at them in the mirror. People in med school told me I was pretty hot, I'm not going to deny it. I'm sure as hell not ugly but don't sign me up for any beauty competitions. I have this slightly lazy right eye but its so slight no one notices, I've been recommended to where glasses and own a pair but I rarely wear them.
~ . ~
Well I'd Honestly Prefer:
a hot beach, some adrenaline sports and a couple of scantily clad guys to hang out with. Maybe some banana milkshake and a cool murder mystery novel to read.
Hate Is Such a Strong Word:
but seriously, I hate people who think they're smarter than me. I mean honestly, they don't hand out scholarships to dumbasses, just because I look physically amazing doesn't mean I can't be mentally amazing also, people need to get there heads out of societies cliche gutter.
I could really hit perverts in the face with a bus full of convicts, but I don't because 1, that's impossible and slightly illegal and 2, I'd rather punch them in the face for more satisfaction. I can't punch though so all this is vaguely irrelevant. I can't be sexy, smart and strong...I'd be like a genetic hybrid, the government would prode me in an underground base. Cowards, cheaters and boyfriend stealers are also on the list of pet hates.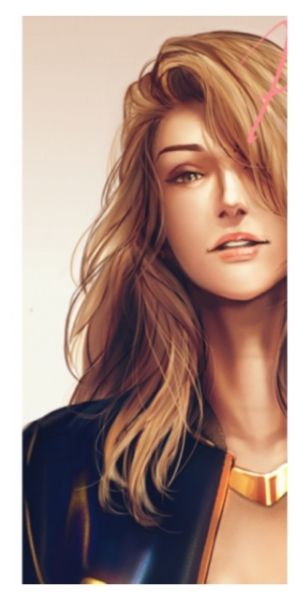 I'm Speshful!:
As you can probably tell I'm not average. Everyone's got to have a bit of unique in them, I guess I get mine from being chiled out about the opinions of others, I'm also a motor mouth and have a loose tongue, things slip out before I've properly thought them through. I enjoy the company of others, who doesn't, but sometimes I just like to be alone with my thoughts. I'm fairly thoughtful you see.
Psychological mysterys have always interested me, I've never met an insane individual but I'm sure it will be an enciteful experience. I enjoy writing and I'm working on a short autobiography of my experience at the asylum. Ill probably look back on it in years to come and laugh at how inexperienced I once was. I like to reminense.
People say I'm a tough person to get along with at times. It's hard to know how to take that, I mean, what makes it so tough? I'm friendly and chummy some days and just like anyone else I can be in the kind of pigheaded mood where I want to wreck everyone's day. Maybe it's the stress I've been under. I get stressed easily but keep it all bottled up, no point letting on to other people how you're feeling unless you're fishing for sympathy. I suppose I don't let people get away with bullshit either, maybe that's why I'm a tough friend. Who knows.
This One Time!:
I tried to punch a guy in the face and it snapped my wrist. Told you I couldn't punch. Now I have a pretty weak left wrist, it hurts when i lean on it sometimes, I do my best to keep it out of harms way and sometimes subconsciously cradle it.
I grew up in a fairly normal family, upper middle class, smart genes, high achievers as parents and the ususal push to be the best. Me and my sisters handle in it our own way, I obviously act like an asshole now and then to make myself feel better but now I'm a "med student" the pressures off. I've achieved something. My two older sisters went though the same process, one got pregnant and became a happily married house wife and the other became a lawyer and took her frustration out on her clients cases. Unlucky for my younger sister, she's a budding gymnast but whether my parents encourage her to pursue her dream or do something "sensible" is another thing, until she makes something of herself she'll have them nagging her forever.
I get stupid and rebellious when I think someone's trying to control me. Logic isn't forefront in my mind when I'm snarling and snapping like an unhappy kitty cat. People shouldn't try and control me, past boyfriends have received a swift dumping when they've tried to tell me what to do out of jealousy, mistrust or misplaced protection. I had someone try and tell me I was going to be his girlfriend, he was heading downhill, the kind of guy making all the wrong decisions. He's the guy I punched in the face, I used to be such a feisty madam but I obviously paid for it when I broke my wrist. Never mind.
The More You Know:
the worse it gets? What else is there to know. I guess I could tell you my hopes and fears but that's a bit deep. I guess I can easily admit I don't like being attractive, most spend their whole lives wishing to be attractive. The kind of attractive that sends a guy nuts but its not as good as it sounds. I get chased up by all sorts of desperate people and worst of all I'm like a walking Beakon to perverts who want a taste of the finer things life offers.