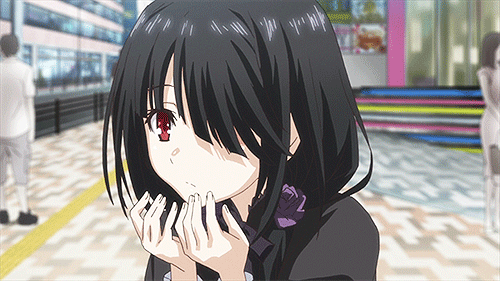 {
"Time is what we want most, but use worst."
}
---
▐ ❖
▐ ❖
▐ ❖
▐ ❖
▐ ❖
▐ ❖
▐ ❖
▐ ❖
▐ ❖
▐ ❖
▐ ❖
▐ ❖
▐ ❖
▐ ❖
▐ ❖
▐ ❖
▐ ❖
▐ ❖
▐ ❖
▐ ❖
▐ ❖
▐ ❖
| N A M E |
Avivi Horogium
| N I C K N A M E |
Avi. Insane
| A G E |
16
| G E N D E R |
Female
| E T H N I C I T Y |
Asian American
| B I R T H D A T E |
November 13
♏
| S E X U A L I T Y |
Bisexual
| P A R T N E R |
Mac Solo
---
---
❖▐
❖▐
❖▐
❖▐
❖▐
❖▐
❖▐
❖▐
❖▐
❖▐
❖▐
❖▐
❖▐
❖▐
❖▐
❖▐
❖▐
❖▐
❖▐
❖▐
❖▐
❖▐
❖▐
| H E I G H T |
5'7
| W E I G H T |
107 lbs
| E Y E C O L O R |
Red in the right eye. A yellow clock in the left eye.
| H A I R C O L O R |
Black
| A P P E A R A N C E |
A woman of small stature. Not necessarily short, but slim. Her legs and arms are comparable to sticks. Avivi's skin is snow white. It seems that she is one that never felt the warmth of the sun. Avivi has a considerable amount of muscle beneath the dresses she usually wears, but most of it resides as leg and thigh muscles. Avivi's usual attire consist of a black gothic dress, adorned by ribbons and spice. Avivi is well mannered. So her posture is usually very straight. Holding her head to a high amount of prestige. As well mannered as she acts or looks. She holds an odd aura of insanity that most people brush off.
| O D D I T I E S |
Her left eye seems to be yellow with an accurate rotating clock inside.
---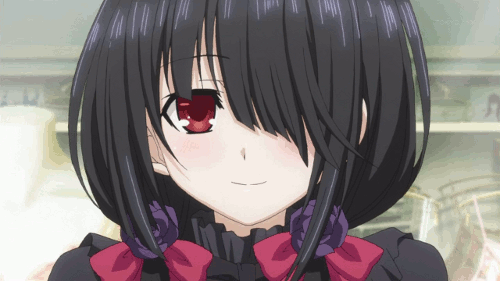 ---
▐ ❖
▐ ❖
▐ ❖
▐ ❖
▐ ❖
▐ ❖
▐ ❖
▐ ❖
▐ ❖
▐ ❖
▐ ❖
▐ ❖
▐ ❖
▐ ❖
▐ ❖
▐ ❖
▐ ❖
▐ ❖
▐ ❖
▐ ❖
▐ ❖
▐ ❖
▐ ❖
▐ ❖
▐ ❖
▐ ❖
▐ ❖

| P E R S O N A L I T Y |
✦ Refined ✧ Mature ✦ Logic-bound ✧AHAHAHHAH!✦
The first time you catch a glance at this individual. The first thing that comes to mind is a princess. She is very well-mannered which is mostly because of her being born into a rich family. She speaks with prestige and esteem. She does have a sense of justice to her step. As she is not afraid to stop someone who is picking on someone else. She does seem to treat everyone with respect, but it reality she doesn't like any of them. She covers this up mostly, as there are a couple people that she really does enjoy the company of.
Avi is very mature. Her words are usually very insightful. She never likes to act on impulse, as that would mess up her posture, but when she is angry, she is ominously quiet. As someone who is quiet when angered is scarier. Avi does have some motherly traits to her, as she is very nurturing and caring to the people she deems worthy to be in the inner layer of the friend circle.
Avi does put this up as mostly an act. She is a ruthless business woman. She only does things that will benefit her in the long run, such as making friends. She is very cautious about the future and in turn, her actions are very safe. She dislikes taking risks as she deems them pointless. Avi's mentality is slow and steady. Doing things in a rush will accomplish nothing, well, according to her.
Avi is partially insane. Some of the things she says on the battlefield completely throw away her regal persona. She seems like a completely different person and will do things that ignore the 3 traits above. Laughing to herself, a deranged smile plastered on her face. She's been keeping her other self at bay, but it's not completely gone.
---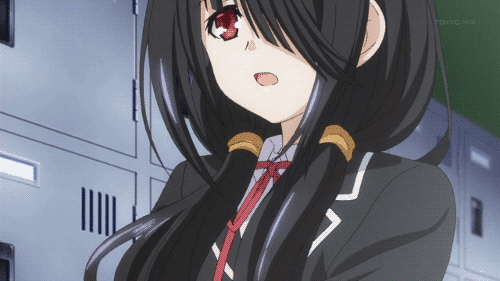 ---
❖▐
❖▐
❖▐
❖▐
❖▐
❖▐
❖▐
❖▐
❖▐
❖▐
❖▐
❖▐
❖▐
❖▐
❖▐
❖▐
❖▐
❖▐
❖▐
❖▐
❖▐
❖▐
❖▐
❖▐
❖▐

| W E A P O N / M E I S T E R |
Weapon - Avi has the ability to change into different clock parts. She is a multi-form weapon. For offensive combat, she transforms into a reddish clock-hand
sword.
When she must focus on defense purely she will change into a
clock-shield.
For other uses, she can also change into small
hands
of a clock, mainly used for lock-picking, they have no combat purposes what-so-ever.
| S O U L |
Avi's soul is best described as a clock. Gear rotating, hands ticking. The clock usually is in the background when the soul manifests
| S T R E N G T H S |
✦Flute - As Avi's instrument of choice, she plays it quite exceptionally.
✧Switch - As Avi is multi-form weapon, she can switch very quickly. If her meister hits someone back with her clock form, she can change swiftly into hand form to deal a finishing blow.
✦Public speaking - Avi knows exactly what people want to hear, making her an ideal speaker
✧Intelligence - Avi is a perfect tactician. She can analyze and create plans in desperate situations.
| W E A K N E S S E S |
✦
Physically strong
- Avi's isn't the most strong individual. She really isn't much without a meister.
✧Insanity - Avi is prone to fits of insanity when in a panic-ridden state
✦My way - As Avi is a strategist, she will only think her plan is the right way.
✧Messiah complex - Avi thinks of herself, a bit too highly. She does underestimate teammate and enemy alike.
---
---
▐ ❖
▐ ❖
▐ ❖
▐ ❖
▐ ❖
▐ ❖
▐ ❖
▐ ❖
▐ ❖
▐ ❖
▐ ❖
▐ ❖
▐ ❖
▐ ❖
▐ ❖
▐ ❖
▐ ❖
▐ ❖
▐ ❖
▐ ❖
▐ ❖
▐ ❖
▐ ❖
▐ ❖
▐ ❖
▐ ❖
▐ ❖

| H O B B I E S |
✦Flute - Practice makes permanent
✧Watching debates - She enjoys watching someone triumph over another.
✦Chess - A true test of strategic prowess
| H A B I T S |
✧Twisting hair - Things tend to get a bit boring.
✦Scoring - Avi tends to rate everything on a scale of 1 to 10. How was the ice cream? An 8.
✧Sir - Avi treats everyone wish respect, Adding Mr. and Ms. plus the last name to greet people.
| L I K E S |
✦Children - The naive nature of a child is amusing to Avi.
✧Harmony - Just the thought of being connected is very reassuring to her.
✦Metronomes - When Avi puts on headphones, she isn't exactly listening to music. Just a steady beat. Tick, Tock.
✧Money - $200 isn't nearly enough.
| D I S L I K E S |
✦Animals - Dirty, Dirty, Dirty
✧Disagreement - There is no reason to fight, especially within a team.
✦Insanity - At least the good half of her personality has good taste.
✧Kishan - It's only natural to hate the people you have to fight.
| G O A L S |
✦Becoming a weapon - It makes sense
✧Settle down - After all the fighting is done, she would just like to settle down. Nice house, Nice husband.
✦Flutist - Becoming a world class musician is a bit of a pipe dream because of having to deal with other problems.
| F E A R S |
✧Insanity - Avi would prefer if her insane half did not take over.
✦Spiders - Ew
✧Heights - Avi is deathly afraid of heights. Of course, she tries her best not to show it, but it's obvious after you look at her face for a few seconds.
---
---
❖▐
❖▐
❖▐
❖▐
❖▐
❖▐
❖▐
❖▐
❖▐
❖▐
❖▐
❖▐
❖▐
❖▐
❖▐
❖▐
❖▐
❖▐
❖▐
❖▐
❖▐
❖▐
❖▐
❖▐
❖▐
❖▐
❖▐
❖▐
❖▐

| H I S T O R Y |
Avivi's story is well placed after once upon a time, but not necessarily a tale of chivalry. She was born in a family of royalty. Everything was given to her on a silver platter. She never had to work. Her IQ was well over 170, making her a prodigy in buisiness. Her family frowned upon this world of souls, and a student collecting their daily payment from a dead kishan was a forbidden sight by her parents. Of course, she was giving some kind of training in martial arts as the world is dangerous without protection. She was completely shut out, only revealed to the world that her parents have told her of.
It wasn't long until her family business was decimated. The Horogium family had a strict rule of not hiring meisters for protection. It was only a matter of time until a kishen ravished her whole family. As a child, she didn't know her family as well, so she wasn't affected as much as she should of. As she was the only survivor, she was exposed to the madness wavelength, which affected her mentally.
Of course, this did quite the number on her. In combination with her training and her mental state. She was on her way into becoming a kishan. Of course, she never ate a human soul, but killing and eating can be two different things. At the age of 13, she became a serial killer. Using her innocence, she lured people in and killed them with no remorse, as she could partially change her body parts into weapons under this state of madness. It wasn't long until she was found by a pair sent by DWMA. Since she was too young, she was admitted to the academy. Of course, she needed to go into rehab for a couple of years.
As she finished her time in the asylum, she has developed two different personas. As she spoke with Death to either return to society or become a meister. It was quite obvious who she would become. She's here after all.
| F A M I L Y T I E S |
Xander Horogium| Age 57| Dead
Alice Horogium| Age 45| Dead
---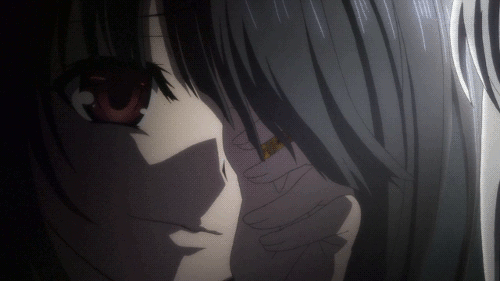 ---
| F C |
Kurumi | Date a live
| C O L O R |
#990000
| S H E E T |
Future God Emperor
Cutup.
| P R O T R A Y E D B Y |
Phantom
---
---
OUT OF PLACE SAMPLE POST.
"Tick, Tock, Tick, Tock."
It was like staring into a cracked mirror, all features were spot on, but something was different. Avi for instance was looking at her other self. Iva, for lack of a better name. It seems that Avi both's eyes retained the color of crimson. While Iva was sporting two yellow clocks, paired with a twisted smile.
"Hello, Ms. Horogium
. The oriental lady greeted...Well, herself. Iva smiled devilishly,
"There really is no need for formality. We are the same person after all.
Her comment accompanied with uncontrollable laughter.
The scenery was odd. The background was colored in with black and white. Iva seated on some sort of large rectangular block. The only movement in this blank space was a large clock, ticking away. Something was changing amount this picture though. Red, red dripped from Iva's hands, forever staining the purity of the blank photograph.
"I hope you'll notice that we are quite different.
Avi responded, clearly a bit shaky in her voice.
"It's sooo cute that you deny it~. Though, being this naive won't help you realize the truth."
Iva jumped down from her spot, grasping her bloody palms on Avi's checks.
"You are a monster."
Avi's eye's swiftly opened. Panting and sweating as she woke up from her slumber. As Avi finally calmed down, she yawned, holding her hand at her mouth. She seemed to have gained her composure. After her morning routine, she knew she had to rush. She was almost late. Of course, she was late to being early. It was 6:46, 43 seconds, 300 milliseconds. With class usually starting at around 7:30. She always wanted to leave the house early to refrain from having to run and lose her posture.
As she got to the steps, she yawned once more. She had a rough night, but to her, this would probably happen the next day. Talking with yourself isn't very orthodox, but since she considers herself a different person to Iva, she doesn't think much of it. The steps proved to be the worst part of her day. The students wake up groggily and have to climb the great mountain right when they wake up. This was Avi's first day though, so she decided to make the most of it. She struggled to keep her other self on the ropes, but she would most likely get through the school-day at least. DWMA is a save-haven for the forgotten and the twisted. Maybe she could make a friend, for Iva and her own's sakes.