Name: Yong Gim

Stage name:
Qi (pronounced
ch-ee
)
Age:
15
Weapon/Meister:
Death weapon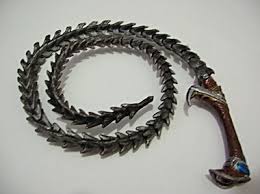 Reignite
|
End of May
|
Carry On
|
I am the Fire
|
Night Prowler
Appearance:
| Height |
5' 6"
| Weight |
120 lbs.
| Eye color |
smoky grey
| Hair color |
pale brown, almost having a purple-ish hue
Soul description:
Resilient, scarred, sequestered, independent
Personality:
Qi never asks for help or thinks of asking, her immediate response is to do it herself. This being said she doesn't trust others, not easily at least, she doesn't open up to people, she doesn't like being alone with another person, and she rarely talks and when she does it's not much more than above a whisper. She always seems rather detached from the world, uncaring, almost numb. When someone's in danger she isn't the first to rush in and save the day, when a part of a group she doesn't usually offer conversation up or seem to be in the conversation or activity in any way. However when she's alone it's not too different, she seems to be a little more on edge, a little more paranoid; always looking over her shoulder or tense as if preparing to fight or run if needed. She's also protective, mostly in the dark. If someone's alone in the dark, or too near a window or door, she'll pull them away, drawing the blinds or locking the door. She always seems to be out of place, wherever she is, whomever she's with it just seems to others and feels to her that she hasn't found where she belongs that she isn't in the right spot.
Qi, over the years, has developed not the best of habits that can either be annoying or odd to others; such as smoking, listening to music or having her headphones on even if the music isn't, clicking her fingers together absentmindedly, spacing in and out of conversations at random intervals. She tends to hold herself in a way that seems to be protecting her; hunched shoulders, hands in pockets, head down, long and quick strides as she walks. Yet even with all this that looks like blocking everything and everyone out, she seems to be unusually aware of her surroundings, always knowing where everyone is and generally what their movements are and what they will be (this isn't perfect, but better than what people expect for someone who has headphones on and is looking at the ground as she walks).
Qi is in an odd place in which she doesn't know what she likes or dislikes, she's been surviving most of her life so if she finds food she'll eat it, if she finds something to drink she'll drink it, and never has she had the leisure time to read, write, look at art, or figure out hobbies. She is also quite self-conscious about this fact and often thinks of herself as being empty, as being nothing because of this.
| Fears |
bobcats, being outside/alone/in the dark, her past, the idea that she won't be able to strong enough when she needs to be, someone seeing her the way that she sees herself (because that means that it's true), and opening her heart
| Goals/Hopes |
to find someone/someplace that she can open up again, to never be weak or helpless, and to never give in or give up
History:
Qi, then Yong Gim, was the youngest of three in an abusive family in South Korea. After ten years of enduring the physical and emotional abuse in that house, she ran away. When she ran she never had a destination in mind, just 'away', so she ended up travelling over most of Asia on her own, surviving on her own, learning not to trust anyone after being taken advantaged of too many times. She had lost many homes, many precious items, many friends because of her trust, or at least that's how she saw it. When she was 13 she closed herself off completely, not making any kind of contact with other people except to steal what she needed. It was while she was on the road, around the age of 12, after finding herself in danger and running from a creepy group of men, that she discovered her weapon changing abilities. Those men had disappeared after that night and no one in the town cared to look for them. Soon after this she overheard rumors about a place for people like her in Nevada called DWMA, "Death Weapon Meister Academy", with nothing to do and nowhere to go, Yong began making her way there. Her adventure there dealt in hiding in a boat over the ocean and walking foot through California to Nevada, through the deserts.
It was in the desert that she ran into a witch, a witch who was collecting "poor, lost souls" to feed a Kishin she was building up. The witch's name was Shizuka Bobcat, she isn't as strong as one of the Gorgons, but is still considered to be extremely deadly especially to those who travel alone in the desert surrounding Death City, her domain. Yong had to travel through this witch's domain, never sleeping, never stopping, even having to constantly fight off the witch's army of bobcats. By the time she had made it to the inside of Death City, Yong was battered, torn, bruised, with a broken leg, half-starved, and sleeping as she walked from exhaustion. She made it to the stairs leading up to DWMA before finally passing out. When she had awoken again she was in the academy's infirmary without knowing at all who had brought her there. Death had made a personal visit to her later, she didn't catch most of what he had said to her, her listening skills were already quite lacking at the time and she was still disoriented at having found herself in a bed being taken care, but what she did catch was that Death had said she was strong for her age and exactly the type of weapon that DWMA would be honored to have. He also mentioned who the boy was that helped her to the infirmary and suggested she go find him.
It took about a week before she felt strong enough to start walking around again. The day she was let off bed rest she wandered around the campus, students having already arrived a month ago. The crowds and noises made her a little skiddish, but she pressed on determined to see what this place that she had worked so hard to get to was like. She eventually found a boy who seemed to be protecting another kid, though she couldn't see who, but she approached the fight anyway. Qi, ever since her life of surviving on the street, has an air of being dead inside which tends to freak people out. When the fight was broken up, Qi realized the boy was the one who helped her. She introduced herself and the boy and he said, "Your alone and in pain. If you can't handle it then I will and I'll be here for you!" and that he wanted her to be his weapon. This shocked Qi, it seemed that no one would understand her situation and when she looked at this boy with the eye patch she understood that he was little broken, so she agreed. Then she was summoned to Death's office, after dinner, there she signed her application and was admitted to the school. She had changed her name as well once she saw it was an option, not wanting to carry with her the family name of those who had abused her. Qi was a word she had heard Death say during his talk with her the day she woke up and she
Extras:
When looking at her soul there is a literal crack on it, something that most have found completely fascinating which prompts many questions towards her about her past.
Writing excerpt:
Qi, that was her name now, Yong was long dead and she would never be reminded of that meek little girl who took abuse in stride back in South Korea.
"Qi, Qi, Qi," she kept repeating to herself as she walked down the empty halls towards her first class. With each time that she said her new name she was tasting its new flavor that it left in her mouth. She liked it, qi being the life energy force that flows through the body, the thing that had kept her alive through so much pain, the thing that helped her get here. Her headphones were on, where they stayed once she got her Walkman to start working again, the songs of ACDC blasted into her ears, her eyes only looking at the extremely clean and bare floor.
She had wanted to get to her first class before anyone else, see what the room looked like empty and hopefully calm herself down enough before having to be surrounded by crowds of people. Find her zen place, as it were. Qi put her stuff on a chair in the back before sitting herself down on the windowsill behind it. She looked out the window and examined the grounds. There were a few other early students like her, making their way across the green grass, the laughing sun was just starting to rise in the distance, highlighting the desert beyond the walls of Death City. Qi drew in a sharp breath at the site and slid to the floor, clicking her fingers and listening more intently on song playing in her head phones.
"Qi, Qi, Qi," she started to repeat again, almost making her new name a montra for calming herself down.