---
---
---
I want to prove I am something to the world!
~~~
Normal ||
I Will Not Bow | Breaking Benjamin
||
Angry ||
Monster | Skillet
||
Emotional ||
Circles | KDrew
||
Love ||
Angel with a shot gun | The Cab
||
~~~
---
---
♔ Full Name ♔: Skyler and Skylar Blade
♔ Stage Name♔: Sky (Do to people being unable to tell the difference between who was in control, fellow students would just call them Sky to get there attention.)
♔ meister\weapons♔: Meister
♔ Age ♔: 15
♔ Gender ♔: Male
♔ Partner♔: (will add when I find out hehe)
♔ Sexuality ♔: Heterosexual
♔ Nationality and Place of Origin ♔: Japanese, Japan
---
---
♔ Physical Description/Clothing Preference ♔:Skyler and Skylar is an effeminate-looking teenager with a slight build and shoulder-length, dark blue hair. They are 142 cm (4'8") tall, weigh 38 kg (84 lbs) and have blood-type AB. Their usual attire when at home or taking a relaxing day consist of an eyepatch, black pants, and black jacket.When at school or on a signed missions they wear a black straight-jacket with stripes along the sleeves and front, an eyepatch, black pants, and instead of wearing shoes they wear custom made roller blades that is made out of metal. Additionally, each personality has its own distinct physical appearance and traits. Skylar, has amber eyes with slitted pupils and fanged teeth. His left eye is covered. Well Skyler, has amber eyes with normal pupils. His right eye is covered. While being covered up most of the time Skyler/Skylar back is covered with scars from being abused by his father.
♔ Soul Description ♔: strong, Over protective, brave, foolishness, timid
If someone was to look at Sky' soul they would see a timid but brave soul that seems to be almost being devoured by another soul thats actually being over-protected and strong over the weaker one. Even though it looks like two different souls, its really just one soul thats almost being split.
♔ Personality ♔: Skylar was created by Skyler to cope with the mental and physical pain and stress going through his training with his abusive father. As such, his strength is derived from his desire to protect Skyler. Otherwise, he is an aloof and foul-mouthed brat; despite this, he is nonetheless he is still a advance meister for his age.
Skyler is Skylar polar opposite in almost every aspect. Timid and gentle, he was trained by his father to be a meister like his mother was. It is hinted by Skylar that Skyler is more frightening than Skylar when angered. Feminine both in behavior and appearance some time people mistake him for being homosexual.

♔ Special Talent ♔: Due to the training by his father Skylar and Skyler know basic and advance skills as a Meister before joining DWMA. Skyler also came up with a new hand to hand fighting style that uses Soul Menace.
---
---
♔ Likes ♔: Sleeping, eating, fighting, and roller blading
♔ Dislikes ♔: being woken up, walking, feeling alone
♔ Talents ♔: when Skylar falls asleep it takes a lot of work to wake him up due to the fact he sleeps likes he died. Skyler has a bottomless pit also known as his stomach as he can eat a lot.
♔ Flaws ♔:-hard to trust people,
-be willing to give his life to save the people close to them,
-tends to argue with their counterpart in the middle of battle on what would be the thing to do at the time
-can easily tire out in battle when using his fighting style that uses Soul Menace
♔ Fears ♔: being left alone and forgotten
♔ Secrets ♔: They tend to hide the fact they used to be abused by their father or how they know how they are strong without a weapon
---
---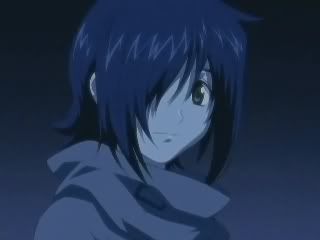 ♔Bio ♔: Skyler parents were known to be one of the strongest pair in japan. Where his father was a death sycthe and his mother was a meister that helped turn his father into a death scythe. The two were always happy and when Skyler was born they couldn't even be more happier, but then that's when things went all wrong. When Skyler turned 5 his father was out on a solo mission and he was left alone with his mother. A group of men from the mafia tried to rob the house house. His mother being out number was still able to defeat the men with the cost of giving her life to save Skyler. But Skyler father didn't take the news to good as he started to blame Skyler for his wife death saying that if he wasn't born he wouldn't have got in the way or she wouldn't have to save him, she could still be alive.

For two years that Skyler was being abused, his father realized Skyler was giving out signs of him being able to be a meister. With the thought of using Skyler, his father trained him almost to death. When Skyler became 10 his body and mind almost didn't last, until Skyler heard a voice calling to him. "Your alone and in pain. If you can't handle it then I will and I'll be here for you!" That was when Skylar was born into Skyler. Skylar then took on the training and abuse from their father.

Work was going around that a death scythe abusing his son after his wife death got around and someone was unhappy about. And that someone was Lord Death, hearing about this Lord Death set out and paid Skyler/Skylar and their father a visit. By this time Skylar/Skyler was 15 when Lord death came and took them from their father to go attend DWMA.
♔ Other ♔:-Lord death as buried Skyler past and hidden to hope that he could find and meet new friends at the school without his past keeping him from that.
-sky has a habit that when he gets really excited, scared, or mad he will slip from speaking english to japanese.
♔ Writing except♔: I was suppose to be a new start, a new life for Skyler and Skylar. Now we find the boy(s) standing in front of the huge school known as DWMA. Skyler stood there with his mouth opened in shock at how big the school. "WOW!!! Look how big it is Skylar!" Skyler announced out to no one close to him. But the silence was disturbed by a small voice in Skyler head. 'Yea! Yea! The school big. Now keep it down! Others are Looking at you like your crazy!' The voice known as Skylar explains. Skyler pouts as he then pulls over the eye patch over his right eye to over his left eye. Skylar opens his eye to show a amber color cat like eye. "Why did you switch for!" He yells at Skyler for switching without even notifying him about it first. But the only reply he got was silence has he knew he might of made Skyler mad now. Skylar sighs as he then looks up at the school as about three boys walk up to Skylar calling out names as shorty, crazy, or any other insult their small minds could think of.

About 5 minutes pass as Skylar was now roller blading around in the halls looking for his class. The other guys that Skylar played with should be taking a nap now Skylar thought with a grin. Skylar soon found the class he was looking for. He opens the door to check in side and finds it empty like he wanted. He walks in and looks around the room to get a feel about school life will be for him and Skyler. Skylar already started making a name for them self as either a crazy kid or a strong delinquent for beating up three other kids on his first day of school. So now Skylar takes a sit at the back of class as he waits to see where this new life will take him and Skyler to.