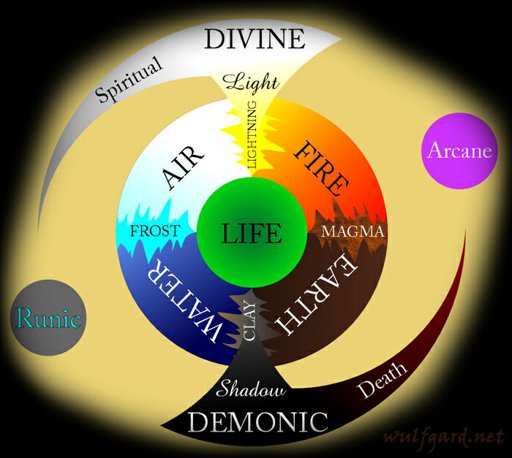 Greetings, dear Writers! It has been quite awhile since we last visited the untamed wilderness of Nigerius! This has been a story, long in the making, and one that will reach it's definitive conclusion! Now, sit back and relax as I recount the events that have transpired thus far!
When we last left our courageous band of misfit Wolves, they have successfully infiltrated the Promethean controlled Lands of the Tenneth! For those unfamiliar with the Prometheans, they are a fanatic and militant force of Fire Wolves who follow the command of their brutal Warlord, the dreaded Prometheus! A Great White Wolf, Prometheus usurped the former Tenneth Alpha with brute force and charisma, claiming the Rule of the Alpha for himself. Now, with the Great Fire Pack firmly in his control he wages an all-out war on the Tenneth's rivals! He is not alone however. Allied with this tyrant is the equally ambitious Shimmer Doom, Governor-General of the Borak Pack of Lighting, and the sinister, Kaveh, Alpha of the Kamaria Pack of Shadows! Together they form the dangerous Alliance of Fire, Lighting, and Shadows! Things are looking bleak for the World of Nigerius, as an alliance between Three of the Great Packs is unheard of!
Undeterred, our heroes brave the challenge the Alliance poses and have teamed up with the Loyalist Insurgency. A band of Tenneth Rebels who knows the truth behind Prometheus's rise to power, and resist him in order to restore the rightful Alpha of the Tenneth! Even with the Insurgency's support, our Heroes found the Alliance's forces more than a formidable match! Attempting to strike a blow to the Prometheans, the Insurgency planned to bomb a secret Factory, one that housed a Tenneth war machine! While the Raid was indeed a success, it did not come without heavy sacrifices. During the Raid, Summanus the Stray, was captured by Shimmer Doom! Having her prize, the Governor-General presented him to Prometheus who had him thrown in his dungeons. There our Two-Tailed Borak friend, was being tortured for information by Prometheus's goons! Do not fret brave Writers, Summanus is one of the toughest Wolves in all of Nigerius! No way he will break and oust his comrades! Yet things look grim for our intrepid Merc, as he's currently being prepared to be used as bait to lure our Heroes into a trap!
Speaking of our Heroes, they aren't looking much better either! The Factory took a toll on them, as Durandel the Canicus, and Nova the Scout were grievously injured during the Raid. Each of our heroes fought valiantly to complete the mission, and barely escaped with their lives as the Factory was destroyed! (Along with half of the Industrial District for good measure!) For now our Heroes have found a short respite to retreat and lick their wounds. Yet things took a turn to the intriguing, as our Heroes was visited by the Tenneth, Augue. He comes with an important message for our heroes, one that might help them rescue their friend and topple Prometheus's reign! Yet, Blue, the most mysterious our friends, continues to shelter a dark secret from her past. One that might be the difference between life and death! It seems the pieces are moving into place as the end game fast approaches. Beware my friends, for beyond the ash-encrusted, smoky lands of the Tenneth awaits an even dire threat. The one who has mastermind the war, and the one closest to reaching the truth behind the crisis that besets all of Nigerius!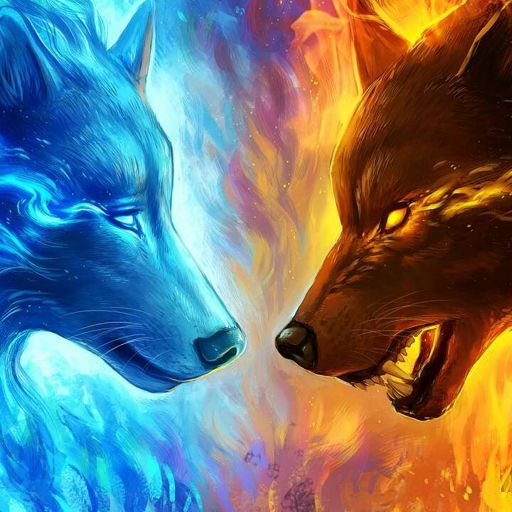 Wow, thanks for reading along! There's a lot to discover about Nigerius and the current war that threatens to tear it asunder! Of course before one can even enter the battle, we first have to make ourselves a Character! In this story, you shall roleplay as a mighty Wolf of Nigerius, but what kind of Wolf is ultimately up to you. There are Seventeen Official Packs to choose from! That's also not counting the smaller Cousin Packs, for those that want a more exotic flare to their traditional Elements. ;) You may choose to create up to Four Wolves, all from different packs or perhaps all from the same pack? In order to get started please click on the link provided
HERE
, and read up on all the Packs, see which one interests you the most and begin to create your character!
Code: Select all

[b]Name[/b]:
[b]Pack[/b]:
[b]Gender[/b]:
[b]Description[/b]: (Fur Color, Eye Color, Etc.) (May use pictures, but I encourage description as well!)
[b]Personality[/b]:
[b]Abilities[/b]: (How do you use your pack element? Any special techniques?)
[b]Equipment[/b]: (Anything else your character uses?)
[b]History[/b]:
Here are the Rules!


1. For the story to reach it's inevitable end, one must remember that writing is a creative outlet. Nothing hinders creativity more than toxicity and negativity. To be apart of this grand universe, one must leave those feelings outside of it's magnificent borders. This is a world of fantasy and adventure torn by war, so I'm sure the Wolves have enough problems to deal without having a Writer bringing their problems to the fold. Now, this does not mean one cannot vent. It's healthy to speak your troubles with friends you trust, but do not allow it to hinder your creativity, I beg of you.

2. Cooperation and Communication are the essentials in collaborative storytelling. We are here to share relevant information to the plot and are dedicated to planning out where the narrative will unfold. We are here to run a tight ship, but a fun ship nevertheless. Transparency is one of those golden nuggets that help to create trust, understanding, and camaraderie. Values we strive to achieve here. Storytelling is long and complex, but wholly worthwhile. We hope you share the same values.

3. Griefing or general belligerence will NOT be tolerated! Refer to the second rule when you are considering having a character attack another Writer's character. Communicate and collaborate on a fantastic fight sequence rather than put on airs of competitiveness. This is a hobby for most, and they use this medium to help relive the stress and tension we all too often face in the outside world. This is here to help heal the mind and the spirit, and not to damage it further!

4. When making Wolves, please put time and care within your character. Nothing adds more to the story than rich and vibrant characters, filled to the brim with personal thoughts, behaviors, ideals, goals, and dreams. We want to include characters that feel alive and are a natural inclusion to the story. Help us to enrich the world rather than water it down. The Writers here are dedicated and advanced and would like to keep the Writer base small. Yet, if you think you have what it takes, then the first step would be, to amaze me with your Character Sheet!

5. As with long running stories, there will be mechanics created out of necessity of the plot. When creating your very own Wolf, you will become the wielder of a powerful Element. Elements are the natural force that shapes the world of Nigerius, and every Wolf is capable of tapping into this primal essence. Whether you be of the Fire Pack, the Earth Pack, the Water Pack, or the Wind Pack, be sure to use abilities within the logic of the world's mechanics. A Water Wolf should have no capability of spouting Fire for instance. Yet, a Water Wolf might be able to pressurize the water she uses. Craft abilities associated with your chosen Element, which is provided to you depending on which Pack you happen to choose. And there are many to choose from, so do not be afraid to get creative!

6. Please stay active within this community! Nothing kills the collaboration process faster than inactivity. Be sure to post regularly, in-character or out-of-character, so I am aware you are still alive out there! LOL! Depending on certain conditions and factors, I will make a Superpost, that will forward the plot via World Events and the actions of NPCs. When the Superpost drops, certain plot threads you and your friends have been collaborating on might be subjected to change. This is just to ensure healthy activity while avoiding the pitfalls of Writer's Block. I will notify you ahead of time when the next Superpost is inbound so I can accommodate you and help construct a post that won't ruin your hard work!

7. If you do, unfortunately, decide to leave us. Please notify me at your earliest convenience! We will figure out how to transition your character out of the story in a satisfying fashion. You will have the final say on the destiny of your character, so make it an ending that befits your character!

8. If anyone is found breaking certain rules they will be given a warning by me via private chat. If I have to give you more than three warnings you will be temporarily suspended from the story. From there you will be on probation, and if you break another rule during probation you will be permanently banned. If a ban is initiated on a Writer, Rule 7 will not be applied. The Probationary period will last for two weeks. If you accumulate more than three suspensions, that will also constitute a ban from the roleplay.

9. A single Writer is allowed to make up to four characters. Any more seems to give most Writers a difficult time with managing them all. Of course, if one does wish to exceed the limit, please notify me and we will have a discussion on increasing your character allowance.

10. I highly suggest reading the forums in the OOC. They provide a wealth of information that will be good to know for your reference when creating characters and interacting within the World of Nigerius. Additional story mechanics can also be found there.

11. If you are going to be absent from the roleplay for any reason, please notify me as soon as possible! We can handle what happens to your characters during your leave of absence. Failure to notify might result in the application of Rule 8. If you are inactive for more than a month without a response, you will be banned from the Roleplay.

12. Please follow the safety and conduct terms and guidelines as expressed by the RoleplayGateway admins.

13. This should go without saying, but please have fun! Enjoyment stirs the creative mood and allows one to more fully invest in the story. Socialize with the community! Form bonds that'll go the distance! I promise you they won't bite...or maybe they will...these are Wolves we're talking about.

14. If you have indeed read the above information, please include at the bottom of your character sheet your favorite color, food, and animal! Thank you for your cooperation!
Arcs are bundles of posts that you can organize on your own. They're useful for telling a story that might span long periods of time or space.
There are no arcs in this roleplay.
There are no quests in this roleplay.
Here's the current leaderboard.
There are no groups in this roleplay!
Welcome home, Promethean. Here, you can manage your universe.
Arcs are bundles of posts from any location, allowing you to easily capture sub-plots which might be spread out across multiple locations.
You can create Quests with various rewards, encouraging your players to engage with specific plot lines.
Settings are the backdrop for the characters in your universe, giving meaning and context to their existence. By creating a number of well-written locations, you can organize your universe into areas and regions.
Navigation
While not required, locations can be organized onto a map. More information soon!
There are no groups in this roleplay!
By creating Collectibles, you can reward your players with unique items that accentuate their character sheets.
Once an Item has been created, it can be spawned in the IC using /spawn Item Name (case-sensitive, as usual) — this can be followed with /take Item Name to retrieve the item into the current character's inventory.
Give your Universe life by adding a Mob, which are auto-replenishing NPCs your players can interact with. Useful for some quick hack-and-slash fun!
Mobs can be automated spawns, like rats and bats, or full-on NPCs complete with conversation menus. Use them to enhance your player experience!
Current Mobs
No mobs have been created yet.
Locations where Mobs and Items might appear.
You can schedule events for your players to create notifications and schedule times for everyone to plan around.
Add and remove other people from your Universe.
The Forge
Use your INK to craft new artifacts in Elemental Battles: Rage Ch. III: Rebirth. Once created, Items cannot be changed, but they can be bought and sold in the marketplace.
Notable Items
No items have been created yet!
The Market
Buy, sell, and even craft your own items in this universe.
Market Data

Market conditions are unknown. Use caution when trading.

Quick Buy (Items Most Recently Listed for Sale)
Discussions
Topics

Replies
Views

Last post
Most recent OOC posts in Elemental Battles: Rage Ch. III: Rebirth
There have been no posts in the OOC topic for this roleplay!