Human: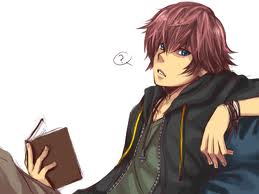 Dragon:
1. Earth Name- Daniel Veltrez
2. Original Name- Velares Blight
3. Gender- Male
4. Species- Dragon
5. Age- 21
6. Class Rank- Senior
7. Personality- He has a split personality disorder, he can be friendly and charismatic or cold and heartless. Enjoys hot places and enjoys arguing with people for fun, but wont go to the topic of religion and politics.. Will usually be seen with a lighter or an object like one or he'll be seen reading a book or playing with fire on the school rooftop. Being of a rich family he saw firsthand the type of monsters people can be when given power. He hates his family and took up the Veltrez to hide his lineage, only a few select people know who his parents are. Instead of being a snob he's been humbled by the way he saw his parents act. Oh and Daniel's aura is a bit unstable, it could be as giant as dragon or as little as a humans. Or it could be white or black depending on his mood. And Daniel is unpredictable which makes it frustrating to get any good information out of him even if he knows you want it, heck he could know you want it but not give it you just because you didn't ask directly. Anywhere at school he appears to attract a crowd even though he asks them to not group around him. He is highly unstable and messing with his friends will get you a look and his cold and heartless side.
8. Symbol Position- The symbol is located on his ribs, along his right side.
9. Magic Abilities- Can control fire, can make fire appear from his hands, can absorb heat and redirect it or store it. Can call upon a miniature dragon, but only for a short time.
10. Psychic Abilities- Telepathy
11. History- Daniel has gotten a good education since he was child. He's getting his bachelor's degree in law, since he likes arguing with people and he is a current student of the school. If asked about his past he will quickly change the topic. His parents were rich and snobby. They didn't care about the rest of the people in his town, so Daniel decided to help the rest of the people by giving them money to leave the town. Occasionally the people he helped will help him in return if they see him around where they now live. He spent all of his freetime in the reservation where Alec was at playing with the kids that were there enjoying exploring with Alec. The people there knew that he had Telepathy and they called it by some weird name.
Most important rule: Have fun