Elphanor is a kingdom that lies in the center of four other kingdoms. Each of those four kingdoms were originally a part of Elphanor centuries ago. This means they are the son/daughter kingdoms of Elphanor, and brother/sister kingdoms to each other. Each of the four are easily differentiated from each other due in part to differences in climate as well as culture and tradition. At times these differences have caused some disagreements in the past and there were more than a few threats of war. Actually war did break among the five kingdoms in a point in history, which was stopped by the younger High King. Apart from the King of Elphanor, there is yet another king- The High King. Despite his not being king of that region, he still has power over the other kingdoms which is why he is known as 'High King'. Since after the nightmare of the war that broke out years ago, he has always put forth an effort to step in and prevent outbreaks of waring acts among the kingdoms in an effort to preserve peace.

Though they are brother/sister kingdoms, each individual region isolates itself from those around them. Some isolate themselves because they pride themselves on being better than the other three, some out of hatred for one or more of their siblings kingdoms, and some simply wish to be left in peace and on their own. The four kingdoms may have seprated from each other but all of them are still highly respectful or fearful of Elphanor and will come when the High King summons them to his caslte. Elphanor itself is a netural kingdom where peace is law. Those who cause trouble or try to influence chaos in any form are punished. To try and inspire rebellion or de-throne the High King would provoke an immediate death sentence.

However, the wise old King has a trump-card up his sleeve.

On the wind there whispers an old legend about the Gods tipping the scales of fate in a way until any other that were directed to the High King's ears. The King decided to arrange each of the princes and princesses, including the heir not apart of the five kingdoms, to marry a commonder from either their own kingdom or from another. If the Royals of each kingdom could love and gain insight of the people around them who were most effected by war, he believed that just maybe they could finally look past their differences and willfully become allied kingdoms once again...

Where is the sixth crown heir from if they are not a part of the five kingdoms? Apart from the five 'land' kingdoms of the country, there is yet another kingdom. Though unlike the others, Airis is a new kingdom compared to the other five and is rapidly growing. At first, Airis was a small city off the coast of the country but now is a whole kingdom is located in the middle of the sea and has greatly prospered from the state it once was.

The High King, now an ancient man and approaching the autumn of his years is well aware that if the four kingdoms remain as they with their current levels of hostility and isolation, when his title changes to the 'Late High King' war will inevitably, in the following years, come with his passing.But since the city quickly grew into a kingdom, there are some that think that Airis should start and win a war with the five land kingdoms. Yes, it would be suicide for them to openly start a war, but with the High King not only seeking peace with the five kingdoms but also with the sea kingdom. The engagement alliance is just too tempting to refuse.

This was of course assuming that everything went as planned, but with those who are still young, one can never be certain.

Six commoners from different kingdoms have now been chosen for various reasons and will attend a ball held in the High King's castle where the princes and princesses will also be in attendance. The commoners may have heard about the princes and princesses but never before have seen them, let alone met them. Commoners were strictly forbidden from entering any Royal Palace without summons before, which hardly ever happened.

The time grows near, and the ten youngsters bound by the King's thread of fate and arranged to be married will soon meet each other at the ball...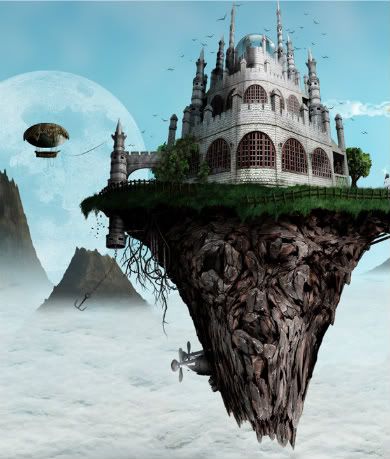 Elphanor, the mother kingdom to the five land kingdoms. Before the war broke out, Elphanor was like the other kingdoms with being on the ground. But with magic from the powerful Warlocks and brillant Alcatrazes, the captial of Elpanhor was able to take to the skies. Even with being able to travel by air, thought even slower than a snail's pace, the kingdoms stays put in it's terriory and strangly placing peace in its citizen's mind that their rulers are watching over them. Though some of the other kingdoms are not so quick to cheer for Elphanor's accomplishment. Nobles from other kingdoms along with the Royals travel to the captial by winged beast that are found in their regions. Like nobles and royals of Tibolt, they have griffons pulling their carriages from their kingdom to the Elphanor captial. The kingdom trades with all of the kingdoms, even with Airis, and overall has decent relationships with the other kingdoms.
Urunanus- Very Common
Taura- Common
Warlock- Common
Alcatraz- Common
Ymir- Rare
Golem- Not Common
Djinn- Common
Ifirit- Not Common
Naiad- Rare
LightElf- Not Common
Dark Elf- Not Common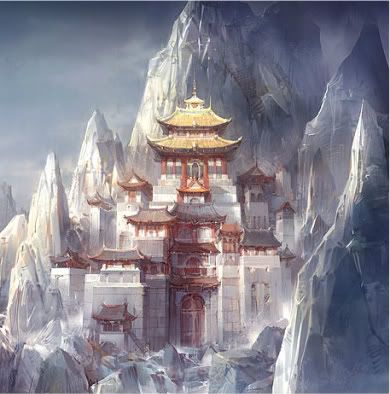 The Kingdom of Iroldak lies in the North, with a nearly perpetual winter climate of ice and snow. The Kingdom of Ice, as many people call it. People in this kingdom have adapted to these harsh climates buy trading with Elphan and Gai. Many commoners hunt down seals, polar bears, white foxes, and wolves for meat and trade their fur for fruits and vegetables, but it's rare for them to have "green" portions of their meal more than once every couple of months and eat nearly an all meat diet.
Ymir- Very Common
Taura- Rare
Faaras- Common
Alcatraz- Rare
Warlock- Common
Dar Elves- Not Common
In the South, there lies the Kingdom of Ruthen. Largely encompassed by desert landscapes, Ruthen boasts a nearly perpetual summer climate. The Kingdom of forgotten kingdoms, as many call it. Ruins of small and large hind in the sand domes slowly turning into dust as time goes on. A few of the Commoners of this kingdom have taken treasure hunting as their profession, while other tend to make do what they find and build inventions to improve their lives even a bit. Like Adoressa, Ruthen does trading with Elphanor and Tibolt. They mainly leather from Gaint Scorpions, skins of the various snake speices, and fruits from their oasis which that largest oasis is where the captial and castle are built on.
Alcatraz- Common
Taura- Common
Ifirit- Very Common
Golem- Rare
Warlock- Rare
Light Elves- Not Common
In the East, there lies the Kingdom of Gai, with a nearly perpetual spring climate. Gai is often called the Flower Kingdom. It is one of the most breath taking kingdoms, due to flowers always being in bloom and perfum like smells fill the air. So it's not all that big of a shock that the castle where Gai's rulers live in was made in the large and oldest tree in Gai. Healing herbs, flowers, perfums, and decorative clothing are mainly what Eden trade with both Elphanor and Iroldak. With trading with Iroldak, Gai trades their fruits and vegetables for their meat. Also Gai has a large population of many deer, elk, and rabbit species.
Nythms- Very Common
Light Elves- Common
Night Elves- Common
Uruanus- Rare
Faaras- Very Common
Golem- Not Common
Naiad- Not Common
The Kingdom of Tibolt lies in the West, with a nearly perpetual fall climate. The Rusted Gold Kingdom or the Fire Kingdom, as it is often called. Tibolt got those nicknames from their maple trees that always have red, yellow, or orange colored leaves making an illusion as if the forests are either made of rusted gold or it is on fire. The harvest of Tibolt is all year round with apples, wheat, accorns, pumpkins, and chestnuts. Many Commoners are farmers which many of them grow mainly apples and chestnuts since they are high in demand of their trading with Elphanor and Ruthen. Many people enjoy eating apple and chestnut pies along with fresh wheat bread.
Taura- Common
Oni- Not Common
Golem- Very Common
Faaras- Common
Light Elf- Not Common
Dark Elf- Rare
Nythms- Common
Off the coast othe the country, yet another kingdom as blossomed on the crystal blues waters, Airis the Sea Kingdom. As its nickname suggest, Airis is built on the water in the middle of the sea. The kingdom uses waterways acting as roads to travel from place to place in small boats of various sizes. Most citizens have at least one gondola to travel around in and if they own a shop, then they have a store boat also. Airis only does trading with Elphanor, especially since the mother kingdom's trade was one of the reasons how Airis became the kingdom that it is now instead of a small city. Airis has quite the exotic fruits that are strange looking but sweet to the smell and taste that only grow in large masses of water. Also fishing is another job that most commoners have in the kingdom. But there are a few rumors that there is more to Airis that meets the eye. Like an unwater portion to the kingdomthat lay hidden from the surface.




selkie- Very Common
Naiad- Very Common
Ymir- Rare
Oni- Common
Alcantraz- Not Common
Seer- common
Warlock- Not Common






Uranus- These are angel like beings that have different shades of white wings. They are rightous and just that hate to see a wrong doing unpunished or others are more pure hearted and hate to see pain of any kind on others. They have a ability to lift a person's mood by just by being in the room. They can do some white magic.

Oni- These are demons that love fooling the naive or causing another harm and get pleasure from it. In other words they are the polar opposite of Urannuses, and tend to highly dislike anything cute, fluffy, sugary, or nice. They can see people's inner demons like jelously or greed and use that against that person. Some are more evil than others, like some are cold blooded killers while others just enjoy tormenting or pranking. They can either manulate shadows or use black magic.

Warlock- These are humans that come from a long line of spell casting masters and still have magic in their veins. They can do a wide field of spells anything from making the mop doing the house chores to summoning thunder to strike down your enemy.

Light Elf- They have magic through their singing. The lyrics of their songs hold magic and could silent someone annoying or even change the weather. Not to mention, they have beautiful voices that are the envy to all great non-Aria singers

Dark Elf- They have pointed eared people that are long and elegant with a natural gift to play any musical instruments. Their instrument notes are similar to the Light Elves's singing with their notes holding magic.


Taura- These are fighters that have super strength compared to the rest of the other races. They could break a boulder with a punch or bend any metal. The down side to the Tauras is that have no magic or mystical powers of any kind.

Alcatraz- They are very skilled at potions. They can do any kind of potion, and most of them last forever, well, besides the love spell- but the love spell can last for a long time. For some spells they have to have certain things to make it.

Seer- These are the fortune readers, future seekers, and are telepaths. They each have one ability along with telekinesis like they can read cards, read minds, look into the future, etc.

Ymir- These are people that have the power of ice. Ymirs can create ice if they are at a high level in their skills, but usually they use what they have around them. Even though they can only control ice, they have no powers over water or steam, they can freeze water and then use it for their bidding.

Golem- Golems are elementals of the earth element. Though they can not create their element out of thin air, as long as they are on some kind of mass that was built with rock, clay, iron, etc they can control it. Not one Golem can control everything dealing with the earth element. For example, one Golem can transform metal can't control rock and another might even control sand and clay-like rock.

Djinn- Djinns are people that can control the air element. They have no need to create air since air is all around them. When a Djinn uses their abilities, the air that they are using will have a light tint of a color, which various to person-to-person, so it's not completely invisible. Some that have more control their powers can even fly.

Ifirit- These are the fire beings. Ifirits can create and control fire, even though those with a high skill can create fire. Using fire is not a resriction to them since one can say they can control heat as well. Like a user can create their own armor by increasing their body temperatures so that it can burn (or in some case even melt metal) their enemies. Though it's more common to see a Ifirit heating up their tea that grew cold.

Naiad- Naias are people that can control water and can extract water from the air if they are highly skilled. They can use any water around them, but they can not control ice or steam. They could melt the ice into water, change the water temperature into freezing or boiling temperatures, and some can also examine an injured or ill personby 'asking' the water inside the person's body.

Faaras- They are part animal and have cat, dog, bunny, etc ears and tail and can transform into their animal. Faaras will have ears, spots, stripes, feather-like features, tail or a combination of physical features. Like one Tiger Faaras might have faded stripes with a tail while another Tiger Faaras and can have ears and a tail. A Faaras can transform into the animal that they share characteristics with. Like a Tiger Faaras can transform into a tiger.

Nymths- They are plant and nature loving people that have a magical green thumb. With a simple whisper, they could turn a small seed into a full grown plant and that can talk to animals.

Selkie-- These are people that can live their whole lives underwater and never having to get air from the surface. Selkies have gills that are more visible under water but only slightly when they are on land. In the water, they can transform their bottom half into a tail of a sea creature. Some have shark, dophine, whale, angel fish, etc tails and some grow fins on their fore arms also. Like Faaras, they can't choose what sea species that they share phyiscal traits with it's something they are simply born with. Though unlike Faaras, they can not fully transform- they can only transform the bottom half of their bodies. But they can comminuate with the creature that shares traits with. Like a Dolphin Slekie can comminuate with dolphines, Trout Selkie can comminuate with trout.






The High King- Taken by Me
High King's Assistant (GM character)- Me or Co-GM if I choose one

Elphanor Princess- Taken by brigitteanncastro
Gai Princess- Taken by Kenzi
Tibole Princess- Taken by Fight The Tears
Iroldak Prince- Taken by flying monkey child
Ruthen Prince- Taken by funny guy
Airis Prince- Reserved for Kumori



(3 Male Commoners and 3 Female Commoners. It's first come, first serve with the commoner genders since I'm not assigning a set gender to the commoner that's going to be set to Elphanor. 1 Male Commoner and 1 Female Commoner still open)
Elphanor Commoner- Taken by Me
Gai Commoner- Resevred for Kenzi
Tibolt Commoner- Taken by Me
Iroldak Commoner- Taken by Kumori
Ruthen Commoner- Taken by SasoriRinku
Airis Commoner- Taken by Machubi-Uniki





Mixed Races (Only two spots opened):


Having "Mixed Blood" children is highly frowned upon in any of the kingdoms, but usually no one really notices. The reason, most mixed blood chilren mainly only have traits of one parents and usually look like the person that they have their "power" traits from. The discrimination of mixed bloods isn't directed to mixed bloods like the one described above. The type of mixed bloods that are hated, which there a very few of, are people that ave both abilities from teir parents. Though each ability is not as strong as someone that is a full blood of that race, they still can use it.

Mixed bloods can be one of these three kinds:
Mixed bloods that, only have one ability of their parents and are the least hated if they are even hated at all

Some look like one race but have abilities of the other parent, like a child that looks like a cat Faaras but has abilities of a Seer which hated but nearly as much as the last group

Mixed bloods that have both of their parent's races abilities.



Character Sheet:
(READ RULES BEFORE PMING ME OR THINK ABOUT PMING A CHARACTER TO ME!!!!)

[/size]


Code: Select all

[color=*Inset HEX code or color*]
[center][u][size=150]*Name*[/size][/u][/center][/color]
[right][img]anime picture location[/img][right]
[b]Role:[/b] Prince, Princess, Commoner
[b]Which Kingdom Are They From:[/b]
[b]Background Information about Your Kingdom:[/b] (Royals Only!)Describe live in the kingdom where your character lives. this is for Royal characters only, but the royal and commoner of each kingdom could PM each other and decide what the kingdom is like. Keep the climates in mind.
[b]What's Your Caharacter's Hometown was like:[/b] (Commoners Only!) Describe what kind of life that people in your character's hometown had. Like was it a city, town, traveling circus? Were their more farmers or store owners? Stuff like that and at least 7 sentences.
[b]Age:[/b] Keep it between 18-21
[b]Race:[/b]
[b]Description:[/b] Describe what is and isn't in your pic
[b]Ablitlies:[/b] This is where you describe what exactly your character can do and spells/potions (as a list with a decription of what they do)
[b]Weapons:[/b]
[b]Personality:[/b] I want seven senteces at LEAST!!!!!
[b]Bio:[/b]
[b]Who is your fiancé:[/b] This will me announced after all the characters are submitted
[b]Love Interest:[/b] It would spice up the RP if the one or two of the Commoners or Royal already having a boyfriend/girlfriend back at home, but I don't want everyone having a NPC love interest at the start of the RP.
[b]Theme Song:[/b]

♟

Try to make your character realistic. For example if your character is a Commoner Oni from Eden, do not have them hunting for Gaint Scorpions or polar bears and is the nicest person in your home town.


♞

I want different types of Princes and Princesses as well as Commoners. So there's a spoiled princess, please make another type of princess. Princes and Princesses can have as creative backgrounds of their own, they don't all have to be all happy the heir to the throne with the ideal mother and father.


♝

I also do not want all the commoners coming on their own will or all by force. One Commoner could come freely to escape their home, another could not want to go but has to for their family's sake since the Galaoa Royal Officals offered money, etc. Be as creative as you want to be!


♜

I do not want to see every pairing getting lovey-dovey with each other from the get go. I don't mind if one pairing begins to love each other without much problems, but I HIGHLY encourage love triangles, secret affairs, etc.


♛

Please make your post in the right location (with more will be coming soon). Galaoa is a big kingdom compared to the others. I do not want to see a character picking and smelling flowers in the Ball Room or Throne Room.


♚

I do not want more than 2-3 being the same race! I created 11 races for you guys to choose from and I don't want everyone's characters being only being 5 out of the 11 races.


♙

You have to post once every other day (at least twice a week) and write post that it 750 words or more. If you can't do both, then please don't submit a character.


♘

Play nice with the other RPers in the OOC and respect them. I really don't want to kick anyone out of the RP because they decided to be a butt trumpet and try to ruin the RP for everyone. If someone is indeed has a trumpeting butt, tey can take their musical ass out of the RP.


♗

You can not kill someone's character for any reason, even if tey take the person you want your character to be with. You can FIGHT the other characters but you can't kill them. NPCs are whole other story.


♖

On the topic of fighting, be fair. Meaning no auto-hitting (landing a number of attacks on someone else's character with giving them a chance to defend), not every attack is going to land just like every attack is going to be dodged, just try to be a bit realistic about the fighting.


♕

Swearing is allowed, but act like you have some undead brain cells and not curse every other sentence. It's stupid that people do that in real life, I don't want that here.


♔

Follow RPG Guidelines! Like romance is very encouraged, otherwise I couldn't have much of a RP, but keep it at PG-13 with the lovey-dovey stuff.


♟

Listen to your GM, me, and if I ever choose a Co-GM then listen to sim/her.


♞

This is the MOST IMPORTANT RULE so read it! Are you ready? The final iron rule is to have fun!!!!
Taking place in...
This is where all the characters first meet not only each other but also their future husbands/wives
Arcs are bundles of posts that you can organize on your own. They're useful for telling a story that might span long periods of time or space.
There are no arcs in this roleplay.
There are no quests in this roleplay.
Here's the current leaderboard.
There are no groups in this roleplay!
Welcome home, Promethean. Here, you can manage your universe.
Arcs are bundles of posts from any location, allowing you to easily capture sub-plots which might be spread out across multiple locations.
You can create Quests with various rewards, encouraging your players to engage with specific plot lines.
Settings are the backdrop for the characters in your universe, giving meaning and context to their existence. By creating a number of well-written locations, you can organize your universe into areas and regions.
Navigation
While not required, locations can be organized onto a map. More information soon!
There are no groups in this roleplay!
By creating Collectibles, you can reward your players with unique items that accentuate their character sheets.
Once an Item has been created, it can be spawned in the IC using /spawn Item Name (case-sensitive, as usual) — this can be followed with /take Item Name to retrieve the item into the current character's inventory.
Give your Universe life by adding a Mob, which are auto-replenishing NPCs your players can interact with. Useful for some quick hack-and-slash fun!
Mobs can be automated spawns, like rats and bats, or full-on NPCs complete with conversation menus. Use them to enhance your player experience!
Current Mobs
No mobs have been created yet.
Locations where Mobs and Items might appear.
You can schedule events for your players to create notifications and schedule times for everyone to plan around.
Add and remove other people from your Universe.
The Forge
Use your INK to craft new artifacts in Elphanor: Tipping the Scales of Fate. Once created, Items cannot be changed, but they can be bought and sold in the marketplace.
Notable Items
No items have been created yet!
The Market
Buy, sell, and even craft your own items in this universe.
Market Data

Market conditions are unknown. Use caution when trading.

Quick Buy (Items Most Recently Listed for Sale)
This is where all the characters first meet not only each other but also their future husbands/wives
Discussions
Most recent OOC posts in Elphanor: Tipping the Scales of Fate