---
Name
Astrid Horn

Nickname
Star, Horny (though it's not her favorite), Head Girl

Age
18

Ethnicity and Hometown
She was born in the Jotunheimen mountain rage, on the Falketind Mountain

Sexuality
She's pansexual, but not many people can get her interested

Power
Norse Deity Physiology: "The user has access to the power and abilities of the Gods and Goddesses of Norse mythology and Germanic mythology."
Limitation
At its ultimate level, she believes her power could be unlimited, but she is not that powerful. She has to concentrate on a specific god to take their power, but they also take possession of her body. She also has to learn the mythology to its inner depths to understand her power. She cannot change into another god until she can regain her energy.

House
Driest
---
Most girls deny how much time they spend on their appearance; Astrid, on the other hand, flaunts it. She always wears makeup and is never seen without out. Her eyes are a light blue, but often look grey, and are always lined with eyeliner. She has a quaint little nose that balances her face, right above her always glossed lips. Her diamond face is framed by long brown hair that's almost never up. She doesn't mind her hair coming in her face because it's her best feature.
Her made up face comes with a curvy body with broad shoulders and undefined collarbones. She flaunts her body just as much as her face. She opts for a professional look, opting for a blazer and skirt over a t-shirt and jeans. Anything fancy is usually her style. At a formal event, she shines in her jewels in heels. Even in casual wear, she likes a pair of nice jeans and a blouse. Astrid is almost never seen without heels or flats, but will wear oxfords often and will go barefoot before wearing flip-flops or tennis shoes. She usually wraps her feet in bandages for combat class and wears fingerless gloves.
Special Marks
Astrid has a long scar that runs down her left calf, but doesn't remember how it got there. When she joined the group of Driest Head Girls, she had to get a tattoo, and she got
this
.
Occupation
Astrid helps teach the combat training class for first and second years.
---
Likes
| Having Control | Fighting | Flowers | Expensive Champagne | Going to Parties | Seductiveness | Getting What she Wants | Baking | Dancing | Hanging out With Friends | Leading Others | Dressing Up | Doing Her Makeup | Her Father |

Dislikes
| Being Out of Control | Losing | Obnoxious Perfume | Being Alone | Being Ignored | Burning Food | Hurting Others | Being Bossed Around | Not Looking Her Best | Her Family in Danger | Her Brother | Fake People |

Family
| Thor Horn - Father | Maria Horn - Mother | Brother - Fredrik Horn - Brother Currently in Mental Hospital | Penelope Van - Step-Mother/Nanny |

Fears
Astrid fears being taken advantage of
She also fears losing all of her control of her body
Her worst fear is being locked up alone

Secret
When she was little, she was constantly molested by her older brother, and when she realized her power, she almost killed him.

Personality
Astrid has always loved to be the center of attention. She flaunts her body and is not afraid to be real with people; she has her enemies and she has her friends. With her friends, she is always the leader, or the one with the most attention. Astrid refuses to do anything that she won't be the best at, and strives for perfection in everything she does. She knows when she's the best and when she isn't. She definitely doesn't lie to herself; she knows her flaws. She is incredibly cocky and will not back down from a competition or bet, feeling that she will win.

Astrid thinks very highly of herself, considering she has strong abilities and became head girl. Anyone who challenges the idea of herself being a strong leader will have more than a few words from Astrid. She is the dominant head of the house and won't take anything from her partner; she does care for him though. She cares for the students in her house so much that she was considered for a guardian position before they saw her leadership skills. She created her tough, cocky exterior so no one could take advantage of her again; the interior has the broken mess known as her emotions. She will not let people use her, she's hidden her emotions away from everyone. She will hurt anyone who calls her weak; she teaches the Driest students to be the same away.
---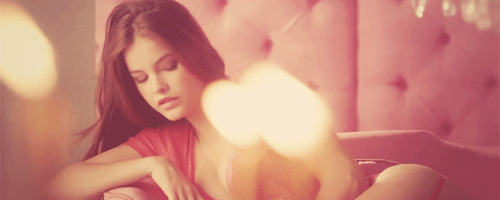 History
Astrid is the second child of a broken marriage. Her father was constantly busy working as the advisor of a small island's duchess and her mother worked in the move business. Both of them cheated on each other but the money they shared was the only thing they could consider love. Because of this, they hired a nanny to take care of Astrid and her older brother. The nanny was the closest thing Astrid had to a mother, and her brother took on the fatherly figure. Unfortunately, that image was ruined when he climbed into her bed and touched her six year old body.

The teenager thought he could use his sister as he pleased, with a nanny unaware and parents to far away to care. He was unaware that Astrid was not getting weaker, but rather, stronger. She realized he didn't love her, he used her for her body. When he tried to attack her again, the gods appeared; the first was Hel, the being who resides over Hell, possessed her body and strangled Astrid's brother with shadows. The next was Thor, who purified her brother, which took away his memories of what he did to her. For her, it was the only way she could forgive him. The nanny was the only one that knew some of this story. She took her brother to the hospital and decided that she wouldn't ask what happened to the boy. Her father finally did come home and quit his job; he considered the money he earned enough to sustain them. The purification had messed up her brother's mind and they were forced to send him to a mental hospital.

Her father also got a divorce and her mother didn't seem fazed by it. He got married to the nanny, and they were finally something like a family. They had family outings, went to movies, and finally used the dining room. It was about a year before her acceptance into Eltz that she confessed to her parents what her brother had done to her and why he didn't remember it. They were fearful of her, wondering what her power meant. Her mother finally took a visit, hearing of this predicament, and told her of Eltz and that she was from a generation of deity physiologists. With the help of her mother, she was accepted into Eltz and rose to the top of her class. There's nowhere she'd rather be.

Pets
She has a rabbit named Loki

Theme Song
Set Fire to the Rain - Adele

Anything Else
She likes to hike to a cave near the top of the mountain where she can work on her power privately.