---
]
Name
Scarlett Amelia Rose

Nickname
Scar, Rosie

Age
17

Ethnicity and Hometown
Caucasian; Dublin, Ireland

Sexuality
Heterosexual

Power
Self-Detonation
The ability to build up enough energy or pressure within oneself that they are then able to cause themselves to explode. Often useful in sending out sonic waves, blowing up barriers, or exploding one's fist when punching an opponent, giving them an extra amount of power behind the hit.

Limitation:
Due to her power, she is unable to self-detonate the entirety of her body, seeing as her regenerative skills are not honed enough to heal herself afterwards. Instead, she can detonate only parts of her body, such as her hand, arm, or leg.

House
Head Girl of the House of Treu
---
Appearance
Height: 5'8"
Weight: 132lbs
Build: Between Hourglass and Athletic
Hair Color/Length: White-Blonde; Chest-Length
Eye Color: Icy Blue
Skin Color: Porcelain
Freckles: Yes, but few
Special Marks
x A scar in the center of her back
x A
tattoo
on her left shoulder
x A
tattoo
on her wrist
x A
tattoo
behind her ear
x A
tattoo
on her foot
Occupation:
Is the Assistant Manager of a local Bakery, and helps with the baking.
Hostess at the local diner,
Rune
.
Is currently in thee process of trying to start her own DJ business and Recording Company; Often DJ's at school Activities.
During her free hour, she helps to teach the music and cooking classes.
---
Likes
x Suckers
x Boys
x Cooking
x Music
x Reading
x People
x Laughter
x Children
x Animals
x Cheer leading

Dislikes
x Water
x Foster Homes
x Heights
x Negativity
x Bullying
x Cockiness
x Narcissism
x Sexual Discrimination
x Extreme Feminism or Masculinism
x Cigarettes

Fears
x Abandonment
x Water
x Heights

Secret
x She says that it doesn't she doesn't mind having been put through foster care all her life, and doesn't want to know who her parents were. However, she longs to meet her birth parents, not only to know who they are, but to also know why they gave her up. Often she feels an immensity of self-pity due to her doubts on if she really is a good person seeing as she obviously wasn't good enough for her parents to keep.

Personality
---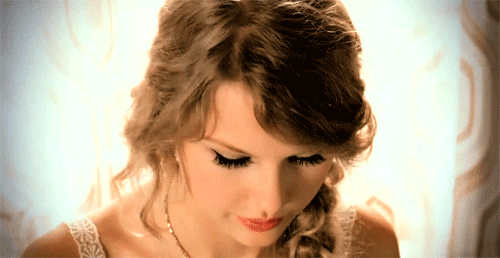 History
Born in Dublin, Ireland, Scarlett never had the most amazing of lives. Her future looked bleak, and she had no hope of ever advancing to much in life.
Her first foster home she was in didn't last long. At the age of one week, she was placed with them, and stayed only until she was two. They were a kind couple, but lost interest in her when they had their own child.
Her second foster home lasted from the age of two to six. The family was kind and she was showered with attention, but just as her first, they sent her back to the foster agency as soon as they had their own child.
Her last foster home was the longest, and regrettably the worst. It lasted from the age of six until she left to attend the Academy at the age of thirteen. Longer then the first and second, she remembers it perfectly. The father was always gone and the mother always screamed at her. Often she received strikes from the woman, ranging from slaps to punches, and would sport noticeable black eyes when attending school. When the father was home, however, the woman stayed under control - but it was the father that Scarlett feared the most. The beatings were more severe and the injuries lasted longer, and not only were they hits, but also strikes from a belt. The worst of them, however, would be thee times that she was raped.
Needless to say, Scarlett doesn't have the happiest of memories.
When she received the letter, her foster parents wouldn't allow her to leave. However, when contacted by social services, they finally withdrew her from the home and allowed her to leave to attend the school. Since then, she's become happier, and does her absolute best in school by maintaining a 4.0GPA and never allowing anyone to bring down her spirits - for the school is, by far, better than her foster homes.
Family
None
(due to her life of being bounced around in the foster care system)
Pets
A baby bunny that she named
Sylvia
.
A puppy that she named
Teddy
Theme Song{s}
Temporary Home || Carrie Underwood
The Lonely Man
Anything Else
N/A
---