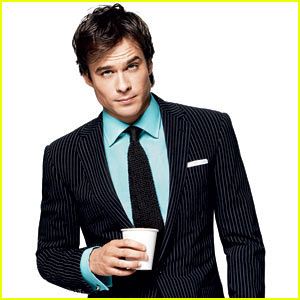 ---
---
American born of Romanian descent
Author, two books published in a series working on the third. In addition he has also written three smaller books on travelling around the country.
His natural ability is actually to manufacture venoms within his body, ranging from the rattlesnake's to the toxin of a spitting cobra. He is even able to manifest certain venoms not found in snakes.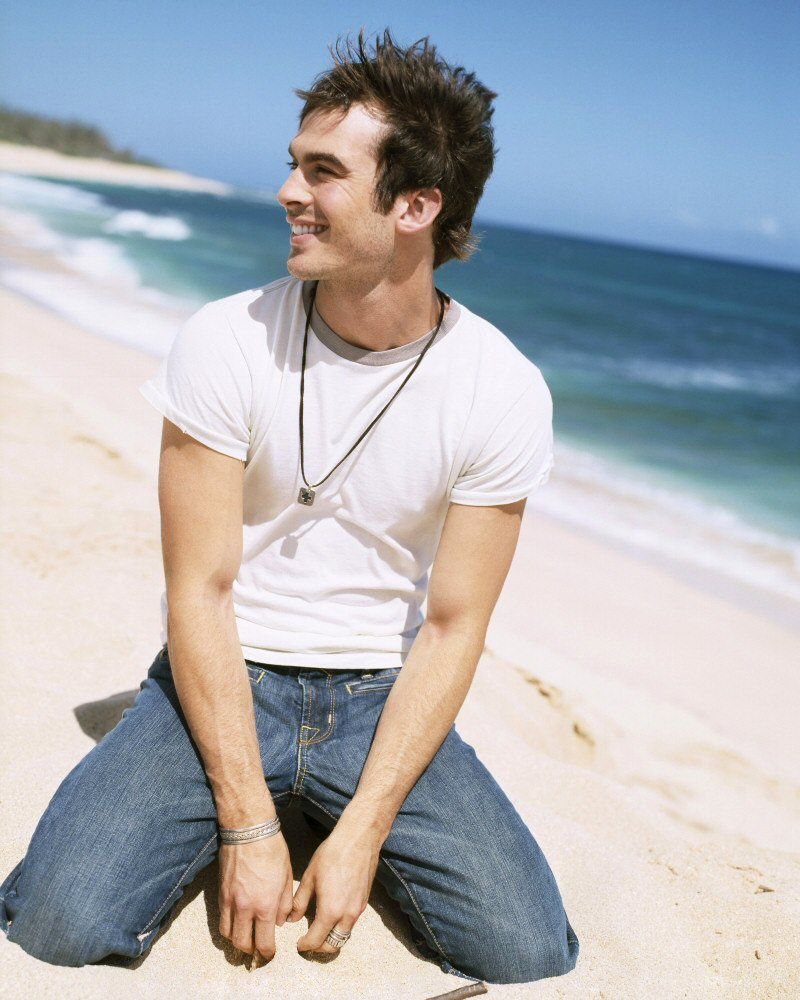 ---
---
6'3", always smiling. Lean and spindly. When shirtless his well toned body appears. His warm and friendly face draw attention from his harsh eyes. Always clean shaven, his hair is neatly cropped on top of his head. Strongly defined old world bone structure. Piercing blue eyes contrast powerfully with his dark brown hair. Also his voice is as sweet as honey, leading him to be very commanding of attention. He has a dark skin tone, owing both to his Romanian lineage and his life having grown up in California. In addition starting just above his left knee and moving upwards he has a tattoo of a snake coiled around him. There is about two inches between each coil, and it moves upwards to coil around his pelvis and abdomen. The coils end just beneath his chest, and the snake moves diagonally across his shoulder blades with the head crossing over his right shoulder. It is not filled in, and the outline of it is colored violet.
Typically wears a suit. Jacket and pants typically match with black featuring white pinstripes. His under shirts vary between shades of purple, blue, and green, his favorite being a plain violet button up. Just as commonly he can be found wearing no undershirt, exposing his chest beneath his suit jacket. He is never seen wearing socks or shoes, and while the bottom of his feet are quite dirty outdoors, he cleans them several times a day. In addition his feet are heavily caloused, thus his feet are quite difficult to injure.
As a snake he takes the form of an incredibly large Boa Constrictor. His body is primarily black with his spots being a violet shade. While not a venomous snake by nature, he is prone to baring his formidable fangs at enemies. His length is such that he would be able to wrap a grown man in rings of his body about five or six times, and still have length to spare. His incredible musculature is displayed via his unparalleled girth.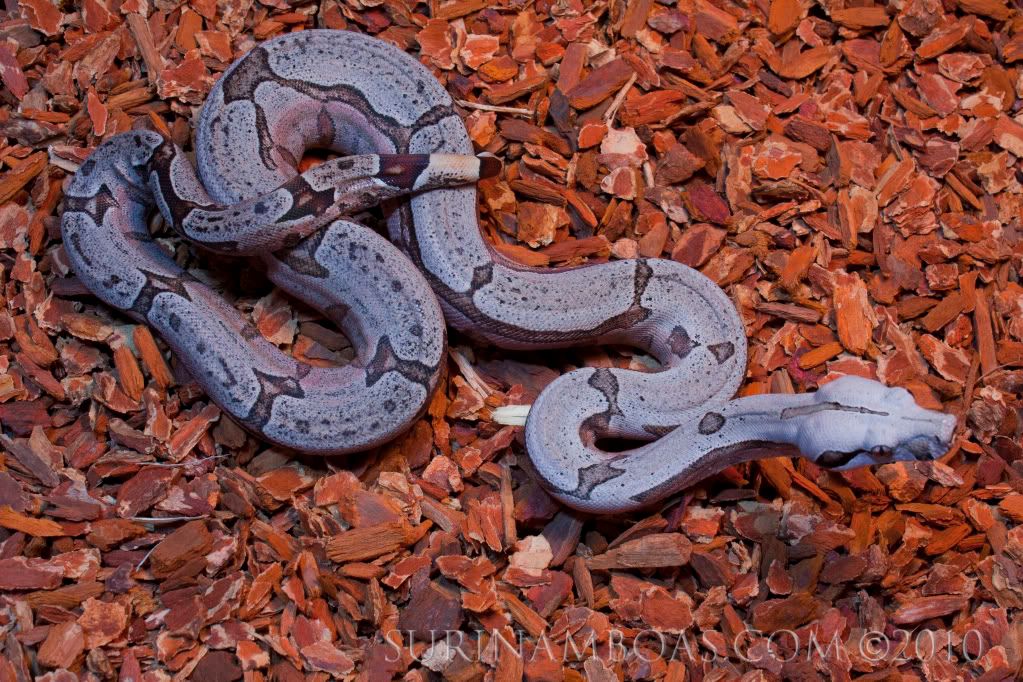 ---
---
While incredibly friendly and talkative, by no means is Klaus nice. His voice makes him rather inviting to others, as does his smile which is worn near perpetually. However look into his eyes and you will see his true nature, cold, unyielding and treacherous. There is only one person he is unwilling to betray, and as of the beginning of this tale this person has yet to be found. Highly flirtatious, his charm ensnares either gender with ease, even making straight men question their orientation. While not necessarily cruel, he is merciless, going to nearly any ends necessary to protect his special person. He is not known to be particularily amorous, while making others swoon over him, his affection is often a difficult thing to obtain. He is also capable of rapidly switching speeds, in an instant the friendly playful man will disappear. In his stead will be a ferocious adversary, standing strong and admant against all opposition, all the while maintaining his deadly cool. In addition Klaus is incredibly intelligent, using his surroundings to great advantage at almost all times, he is formidable at setting up traps.
Never one to shy away from a challenge, Klaus is highly competitive. When bested he is a graceful loser, sticking to his own personal code of honor stringently. And while winning he is an even better sport, never being much of a braggart, instead encouraging his adversaries, in hopes of a better challenge in the future. Known for his ability to talk fast, he sometimes will slip criticisms into statements without changing his tone, leading them to be completely over looked. Never a wall flower, Klaus demands attention, and while not selfish enough to always need to be the focus, he also refuses to be ignored. His smooth fast talking ways typically lead people in along with his kind looking facial expressions make it so that when his true nature is revealed people are typically caught quite off guard. Very slow to anger intrinsically, the only way to truly enraged him is to endanger his special person. All in all Klaus is highly similar to the snake that may possibly be his true form. He is attractive and hypnotic, prone to playing games, and while not cruel he is indeed a trap master, cornering anyone who opposes him. Equipped with very little compassion, Klaus will flip at the drop of a dime and become a vicious predator, often times causing an opponent to metaphorically strangle themselves to stop him from getting to them.
Boys︱Candy︱Games︱Fruit︱Books︱Beaches︱Forests︱Sunrise︱Competition︱Techno Music︱Cigarettes︱Disney Movies︱Art︱Shopping︱Teasing︱Fighting
Cooked Vegetables︱Stupidity︱Being Told What To Do︱Consistency︱Country Music︱Rules︱Weakness︱Cruelty Towards Animals︱His Own Emotions︱Shoes
Having been born and raised in Southern California, Klaus has always been fond of spending time on the beach. His keen intelligence and biting wit made him a bit difficult to get along with, and while being somewhat popular, he never formed any particularily close bonds with anyone. This extended to his family, the youngest of ten, he was never too involved with family politics, and generally unconcerned with his family as a whole. Not all of his family possessed the gifts of a Familiar, and his father never formally instructed any of them in the use of their powers. Instead Klaus and his two sisters who also had the gift were left to discover and explore it on their own.
By the time he was sixteen, he was the only child left in the house. It was then that he decided to leave home, taking odd jobs and travelling along the California coast. His parents allowed him to leave with their blessings, and let him keep his car, a well maintained 1996 Oldsmobile '98. A little over a year later Klaus published his first Novel, the beginning of a series about a group of teenagers who become superheroes when bitten by mystical animals.
At eighteen he received his G.E.D. but still travelled, collecting his royalties. When his second book was published at age nineteen he was able to live quite lavishly off of the money he was making. It was also at this time that the sales of the first book began to pick up, the series becoming quite popular in certain circles. At age twenty he drove across country to Florida. It was around this time he started to feel a pull towards the north. Taking his time over the past two years, Klaus made it to Maine, whereupon he became interested in a town possessing an intense magical Aura. Continuing to write his third novel, he arrived in Marbrooke about a month ago, and has spent much time at the chillier Atlantic beach, and exploring the heavily wooded outskirts of town. While living here he has managed to obtain a posh two bedroom luxury condo across from one of the shopping malls, and plans to enroll in one of the colleges, planning to pursue an English teaching degree, and possibly become a professor himself. With his series moving further into popular culture, his lifestyle has become increasingly more relaxed.