ℇ
nchantedly
☾
harmed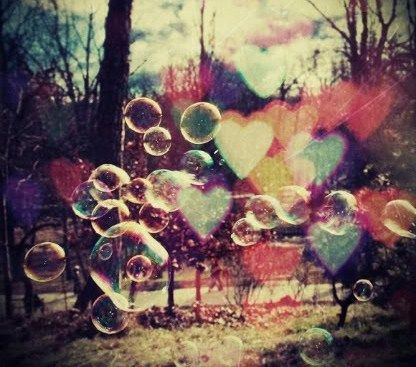 W
itches and Worlocks exist, living in secret among us when fully matured with their powers. Until such a point in their lives however, they must go to school of course. As young adults they are advanced sure, but often times so very enamored with social life and nonsense such as falling in love and being the best enchanter or having the nastiest curse. And don't even get the teachers started on how addicted the students are to their cell phones and i-products. Yes, Witches and Worlocks are like every other young adult, young and not yet an adult. They can just do magic as well....
W
erewolves exist as much the same, though it is a hereditary condition rather than a curse, still they are called by the full moon, however, are able to shift at will depending on their strength. They form packs every generation or so, and keep to themselves in their close-knit group. Acting as guardians of the forest, never know what those pesky other magical/benign/whatever beings might get up to. Someone has to look out for the Unicorns and sprites, lest they get hunted to death.
W
hen an all Witches school hidden in a velley deep in a forest opens for the first year; girls file in from all over, ready to learn how to fly brooms and mix potions. But little do they know that in the forest is where a pack of werewolves roam. A pack who originates from a town just outside the forest. The pack takes note of the new school, and decides to mess with it by howling in the moonlight, scaring most girls in the school. But in doing so they create rumors, and eventually a group of friends dare each other to venture in the forest. And so soul mates meet for the first time, it is a sweet wirlwind romance between boys and girls. But
W
ait, the school's headmaster is slightly iffy. No one can get a clear reading on him, and some girls are being found dead in the forest. The headmaster blames the pack, blames it on the upcoming harvest moon; accusing that the blood moon makes the wolves hungry for flesh. What is going on? Could the lovers be torn apart by this? If not the werewolves doing this who?
__________________________________________________________________________________________________________________________________
Allow me to explain the familiars, they are supposed to be vermin based. And each magic 'family' has one native to their family, and their last name reflects that. They can summon, speak with, and at times control these familiars. And I did not set them up there for your character to be all elegant and pretty by being represented by a cutesy animal. I put them there because you are witches, and should not shy away from beings you would otherwise detest. Try going for a cool factor here will you? If you wish to change your familiar to something such as a fox or even a squirrel, fine, just let me know and clear it through me. But is must be a form of vermin, and if it's cute, your character may or may not be a very strong witch.
Character Slots - FULL
Witches
1. Spider familiar
2. Cat Familiar-
3. Owl Familiar- Sorella
4. Fox Familiar- Cure
5. Rat Familiar-
6. Newt Familiar- Kenzi
Werewolves
1. Alpha- Played by ReiRyuusei
2. Beta- Played by Kenzi
3. Played by
4. Played by Cure
5. Played by
6.Played by
Taking place in...
9 posts here • Page 1 of 1
9 posts here • Page 1 of 1
Arcs are bundles of posts that you can organize on your own. They're useful for telling a story that might span long periods of time or space.
There are no arcs in this roleplay.
There are no quests in this roleplay.
Welcome home, Promethean. Here, you can manage your universe.
Arcs are bundles of posts from any location, allowing you to easily capture sub-plots which might be spread out across multiple locations.
You can create Quests with various rewards, encouraging your players to engage with specific plot lines.
Settings are the backdrop for the characters in your universe, giving meaning and context to their existence. By creating a number of well-written locations, you can organize your universe into areas and regions.
Navigation
While not required, locations can be organized onto a map. More information soon!
There are no groups in this roleplay!
By creating Collectibles, you can reward your players with unique items that accentuate their character sheets.
Give your Universe life by adding a Mob, which are auto-replenishing NPCs your players can interact with. Useful for some quick hack-and-slash fun!
Locations where Mobs and Items might appear.
You can schedule events for your players to create notifications and schedule times for everyone to plan around.
Add and remove other people from your Universe.
The Forge
Use your INK to craft new artifacts in Enchantedly Charmed. Once created, Items cannot be changed, but they can be bought and sold in the marketplace.
Notable Items
No items have been created yet!
The Market
Buy, sell, and even craft your own items in this universe.
Market Data

Market conditions are unknown. Use caution when trading.

Quick Buy (Items Most Recently Listed for Sale)
None
Discussions
Most recent OOC posts in Enchantedly Charmed